These Celebrities Refuse to Get Divorced
Not everyone in Hollywood gets a divorce.
There aren't very high expectations of celebrity marriages. That's because there have been many celebrity couples who got married on a whim only to divorce in less than a year. So when celebrity couples manage to make it decades it's actually pretty amazing.
These 25 celebrity couples definitely know what it takes to make a marriage last. But what are Hollywood's longest marriages? We've narrowed the list down from over 200 couples to find the 25 longest-lasting celebrity marriages, ranked in order with No. 1 lasting the longest.
Most people are surprised to learn that No. 13 is still alive, let alone still married to the same person.
25. Jerry and Jessica Seinfeld, since 1999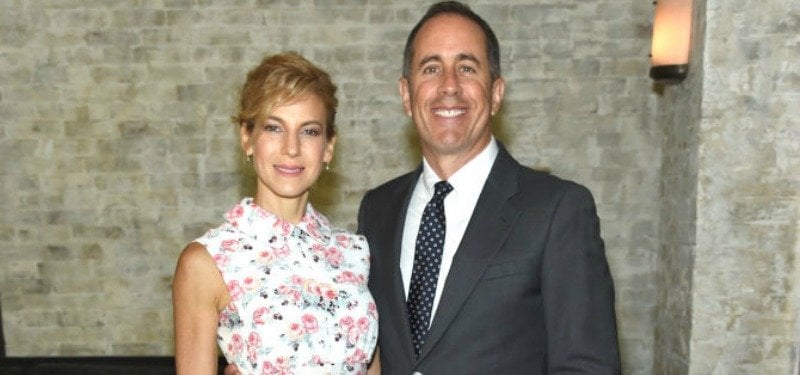 The comedian starred on Seinfeld for years, a TV show that followed a version of Jerry Seinfeld as he was looking for love. None of those relationships worked out due to the character's picky ways. But in real life, Seinfeld maintains a love life that is much more stable than most relationships.
Jerry and Jessica Seinfeld met at the gym. Jessica Seinfeld then reportedly left her first husband for the comedian and the two got married in 1999. They have three children named Sascha, Shepherd, and Julian. Although Jerry Seinfeld often hosts Comedians in Cars Getting Coffee, their family is pretty private.
Jessica Seinfeld is a cookbook writer and founder of GOOD+ Foundation. Over the years she has run into people who are just trying to access her husband. "Over the years there have been various people who think being in a relationship with me either personally or professionally means total access to my husband, for their personal and professional fulfillment," she told The New York Times. "Those people have been disappointed in me. I think it is safe to say that I am slow to warm, cautious and careful."
24. Cindy Crawford and Rande Gerber, since 1998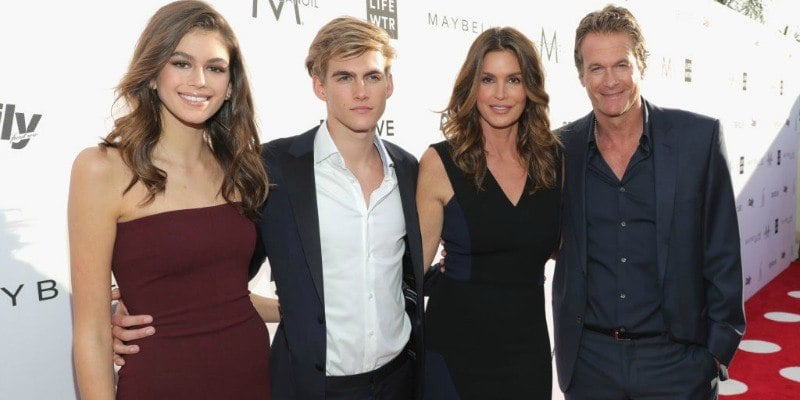 The supermodel married the oil businessman in 1998 after the two met at a wedding while they were involved with different people, according to the Daily Mail. Since then, they have had two children, Presley and Kaia, who are following in their mother's footsteps by modeling.
23. Will Smith and Jada Pinkett-Smith, since 1997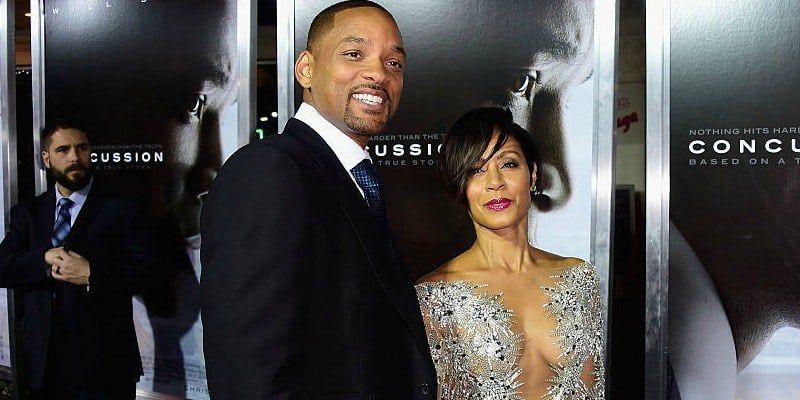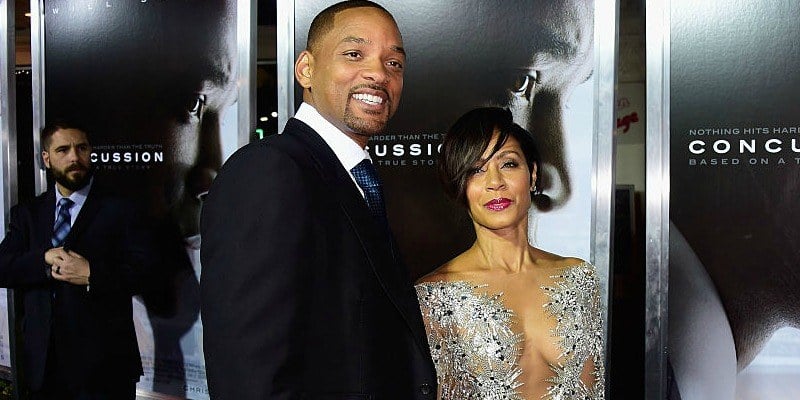 The two actors both have great careers, a beautiful family, and have been married since 1997. But it hasn't been smooth sailing. "I've done a lot of marriage counseling," revealed Will Smith to The Sun. "What happens in a marriage once you do counseling, the truth comes out."
It looks like the counseling has worked given that the couple is still going strong.
22. Sarah Jessica Parker and Matthew Broderick, since 1997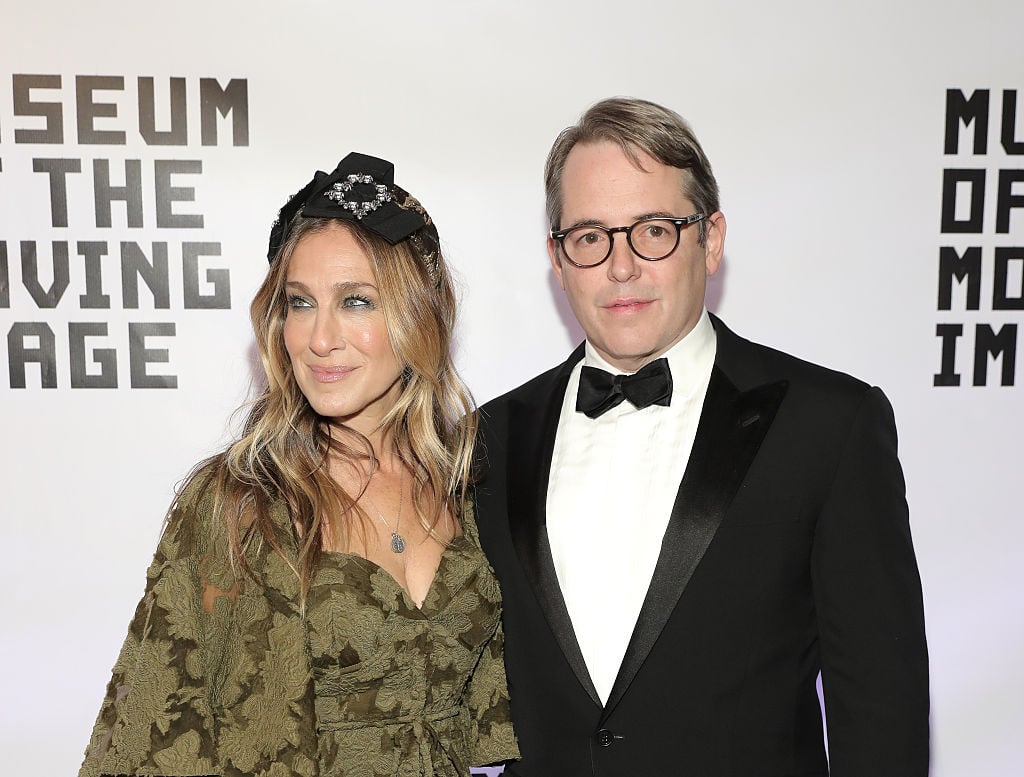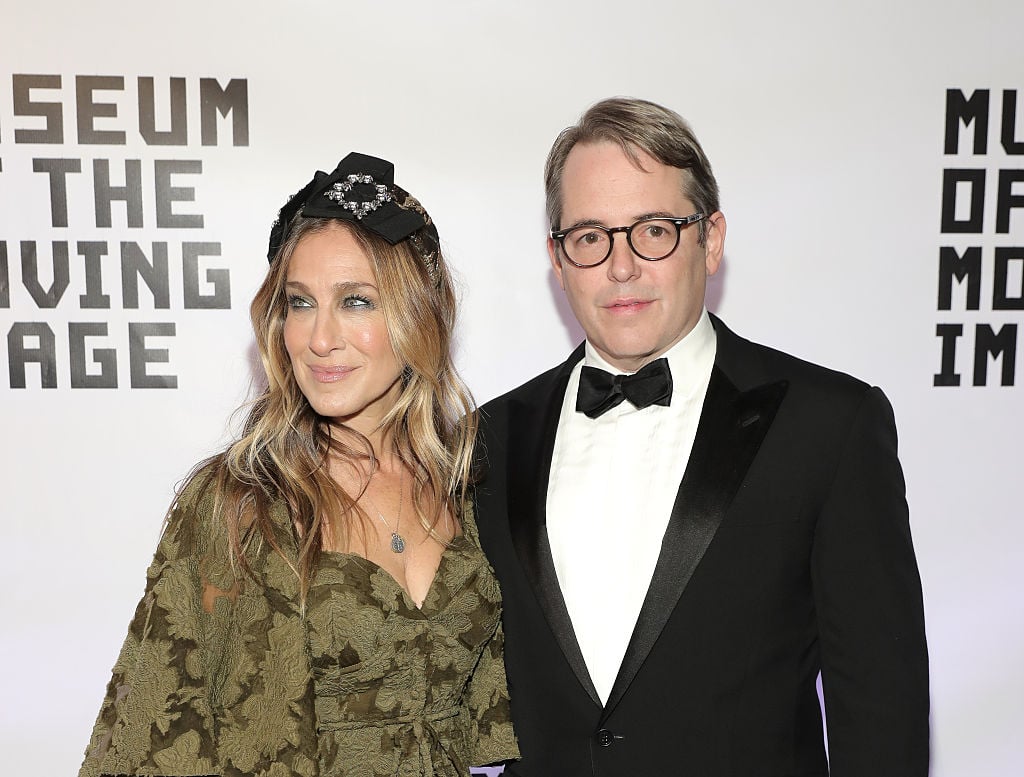 The New York actors have been married since 1997 and have three children together. "I really like my husband. And I don't know how we've managed that," Sarah Jessica Parker told Rhapsody Magazine. "When I think about the long-term, I'm always like, 'Well, he and I will be sitting in those chairs over there.'"
21. Hugh Jackman and Deborra-Lee Furness, since 1996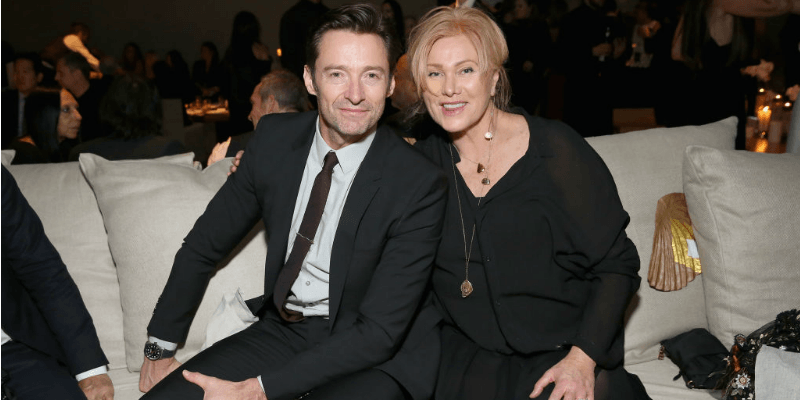 The Australian actors got married in 1996 and have two children together. So what does the Wolverine actor have to say about being married for more than 20 years? "I'm kind of really grateful that I met her before anything kind of happened," he told Ellen DeGeneres. "Everything that's happened in my career and onscreen, offscreen, we've always done it together."
20. Rachel Zoe and Rodger Berman, since 1991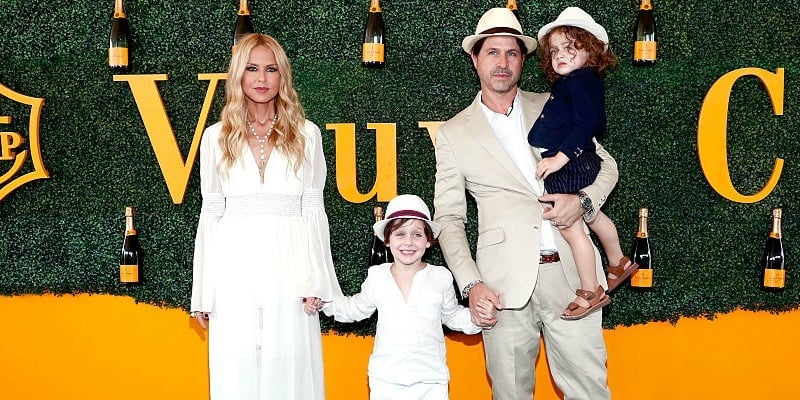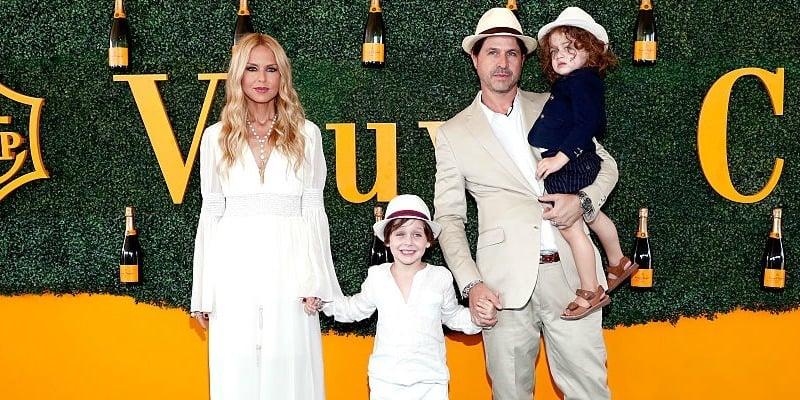 The couple starred on the reality show The Rachel Zoe Project together. Their marriage was as much of a focus on the show as their business. The two met while working at the same restaurant and got married seven years later. Now they run a fashion and styling empire.
19. Kevin Bacon and Kyra Sedgwick, since 1988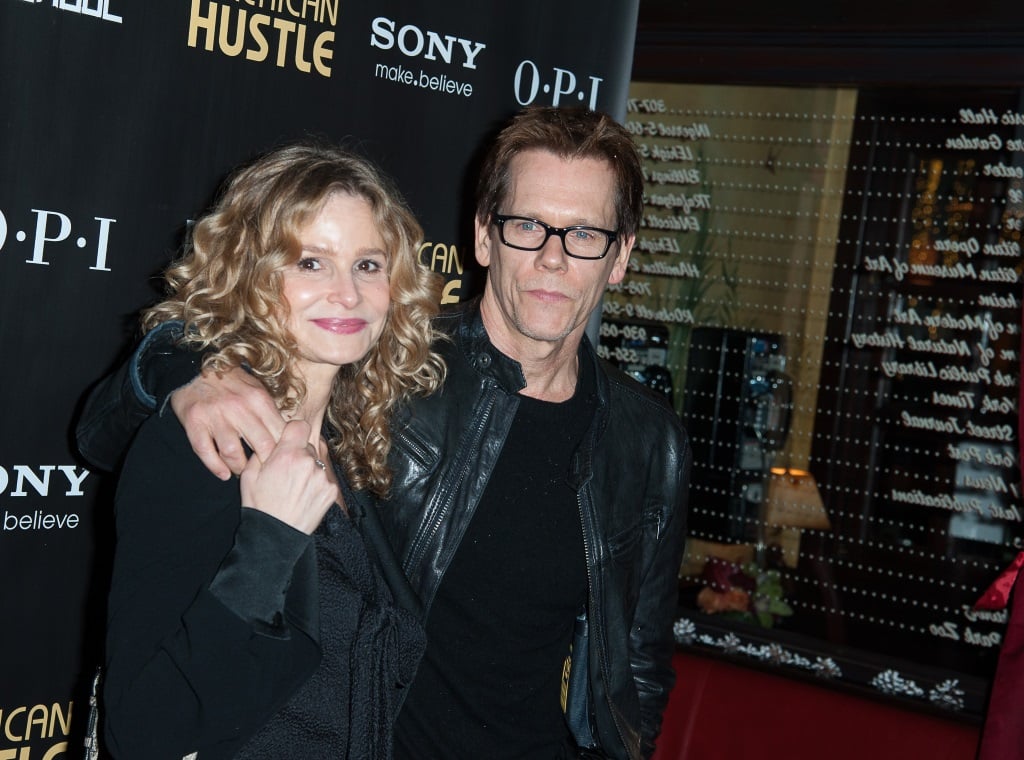 The actors have been married since 1988 and have two children together. When Kyra Sedgwick appeared on Who Do You Think You Are? she found out a freaky fact about herself and her husband.
"I just found out so many things I didn't know," she said on the Late Show with David Letterman. She found out that she and her husband are "tenth cousins once removed." She continued by saying, "It was a little upsetting, I'm not going to lie."
18. Michael J. Fox and Tracy Pollan, since 1988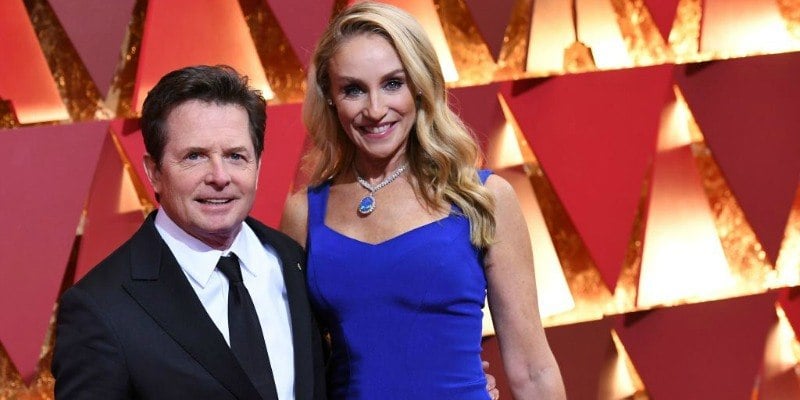 The Family Ties costars have been married since 1988 and have four children together. So what's their secret to a long-lasting marriage? "Giving each other the benefit of the doubt," Tracy Pollan said according to People. "There are so many times when you have arguments when you have things come up, and it really doesn't have anything to do with what he did, or said – it's how I am projecting that onto myself."
17. Tom Hanks and Rita Wilson, since 1988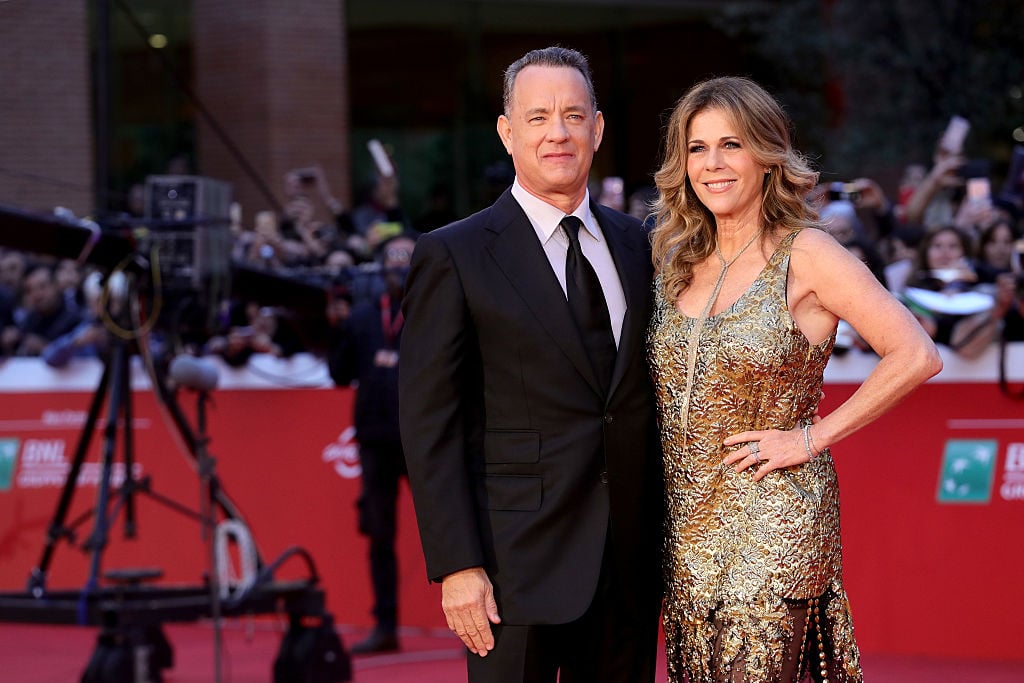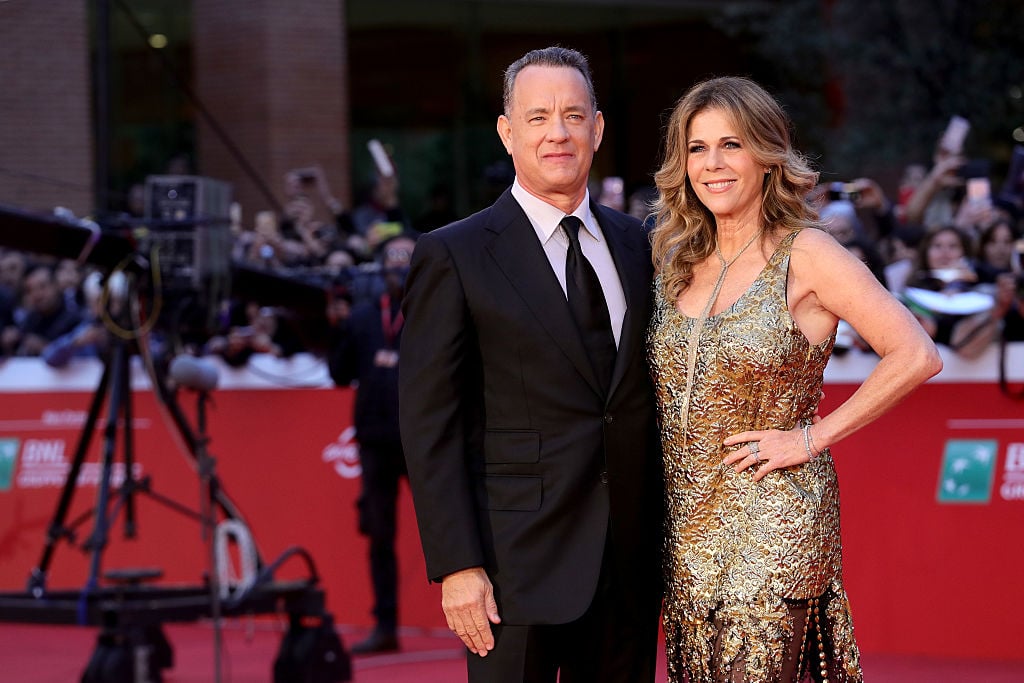 The couple has appeared in several movies together including Sleepless in Seattle. They got married in 1988 and have two children. It seems like honesty is what makes their relationship work. "We learned the secret of happiness with each other a long time ago and that's always telling the truth," Tom Hanks said on the podcast Sooo Many White Guys.
16. Julia Louis-Dreyfus and Brad Hall, since 1987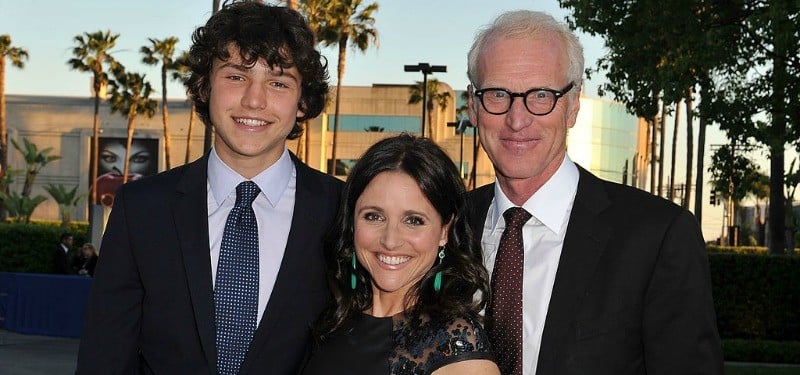 The Veep actress has been married to the comedian for three decades now and they have two children. The two met in an improv class while attending Northwestern University. They also went on Saturday Night Live together before walking down the aisle.
15. Mark Harmon and Pam Dawber, since 1987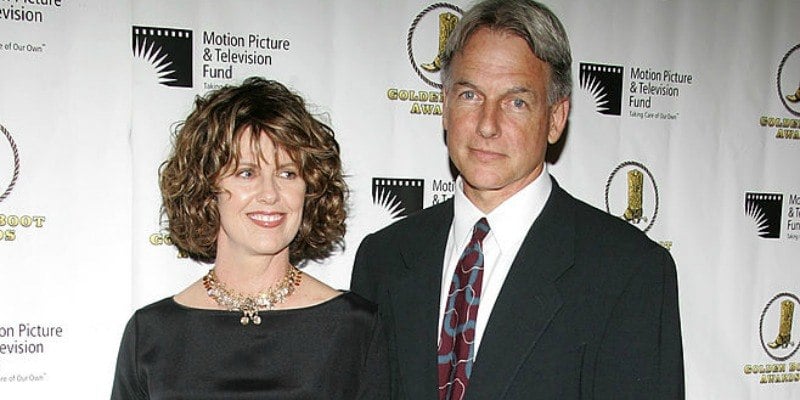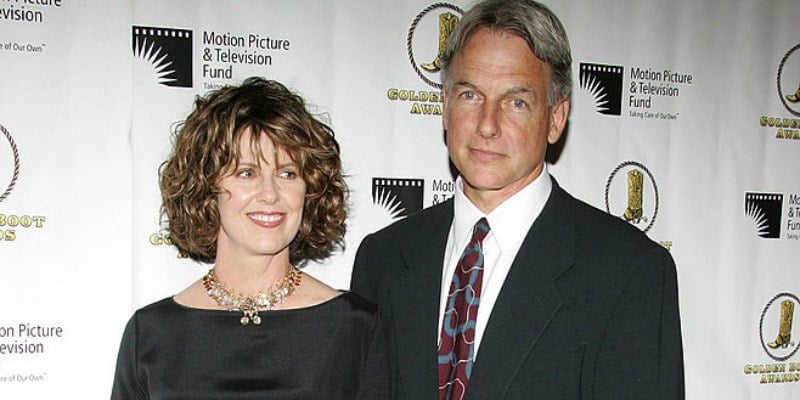 The NCIS star has been married to the Mork & Mindy actress since 1987 and they have two children. Pam Dawber actually thinks their marriage has lasted because she gave up acting. "I don't think two people can work all the time in show business and stay married," she told ET. "I did everything you can do in this business, and then I had children and it's like, 'I'm not going to chase this fame thing.'"
14. Jamie Lee Curtis and Christopher Guest, since 1984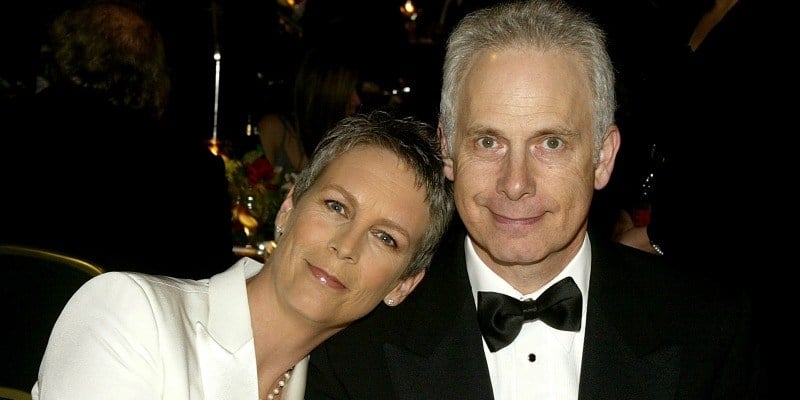 The actress has been married to the screenwriter and composer since 1984. They have two children together and offer very simple advice to other couples. "Don't get divorced," Jamie Lee Curtis said on Today. "It's a fascinating thing. I could write a book on marriage called Don't Leave."
13. Keith Richards and Patti Hansen, since 1983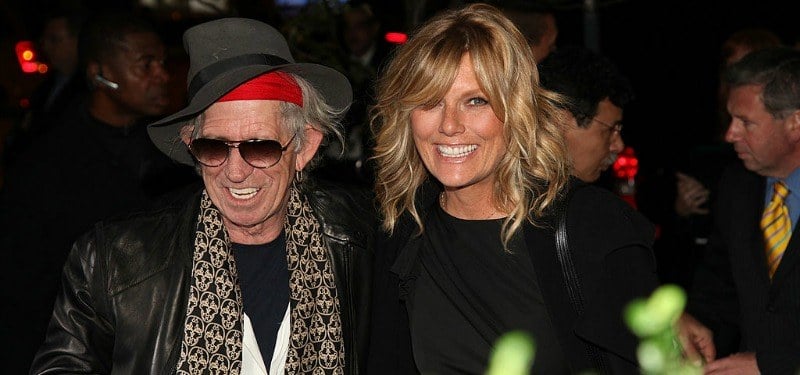 The rock star has been married to the model since 1983 and they have two children together. The couple has some really cute stories from the time they were dating.
"Keith was constantly making me mix tapes, and he would do beautiful drawings on them," Patti Hansen told Harper's Bazaar. "That was his method of communication."
12. Goldie Hawn and Kurt Russell, since 1983
Kurt Russell and Goldie Hawn aren't legally married, but the couple has been together so long that we couldn't stop ourselves from including them. The two have made it to the 30-year benchmark and are still going strong. They have a blended family including one son they had together, Wyatt Russell.
11. Denzel and Pauletta Washington, since 1983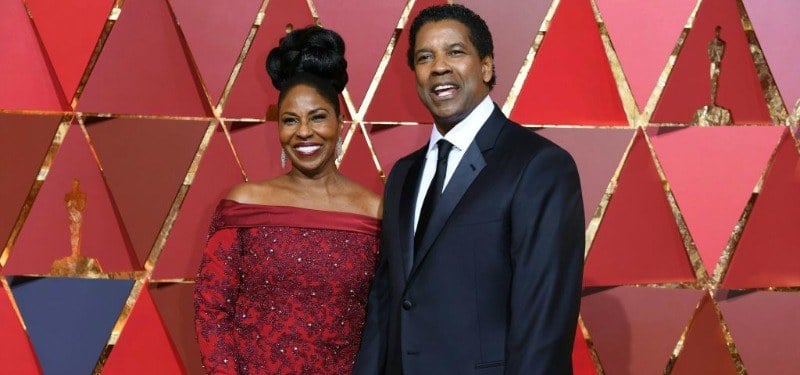 Denzel and Pauletta Washington have been married since 1983 and have four children together. When asked how they have stayed together for so long, Pauletta answered, "our faith." She continued, "Nothing is magic, it's just work."
The actor chimed in, "I got a good woman — that's the first thing. You just keep working at it."
10. Ozzy and Sharon Osbourne, since 1982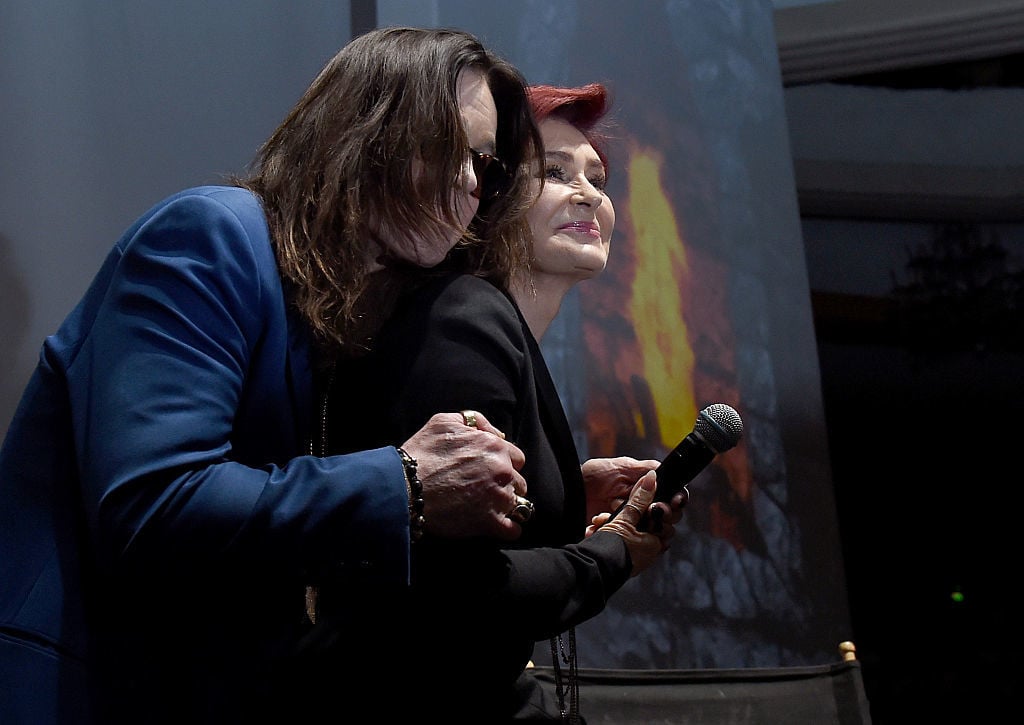 The famous couple has tackled the music industry, reality television, and so much more throughout their career together. But although they have stayed married, it hasn't been a smooth ride.
In 2016, it was revealed that Ozzy Osbourne was cheating on his wife. It seemed like Sharon Osbourne was planning to leave him, but she has yet to file for divorce and the two renewed their vows in early 2017.
9. Danny DeVito and Rhea Perlman, since 1982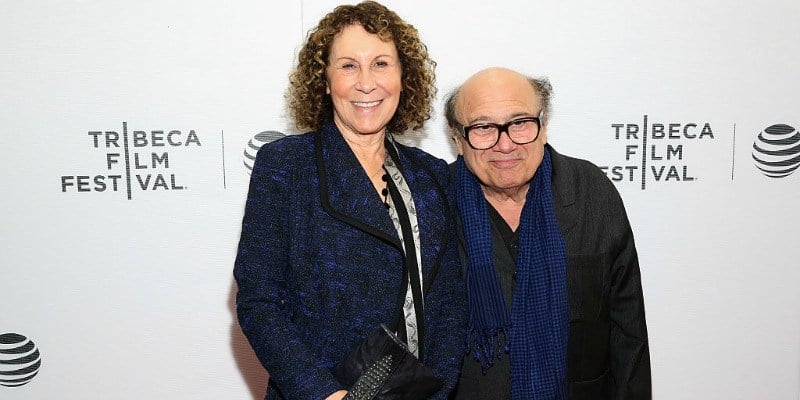 The Matilda costars have been married since 1982 and have three children together. Their journey has also been a rocky one. They separated in 2012 and then reconciled in 2013.
Recently, Danny DeVito revealed on CBS News, "We're not getting a divorce, but we separated, yeah." Hopefully, they can reconcile again!
8. Johnny Cash and June Carter Cash, 1986–2003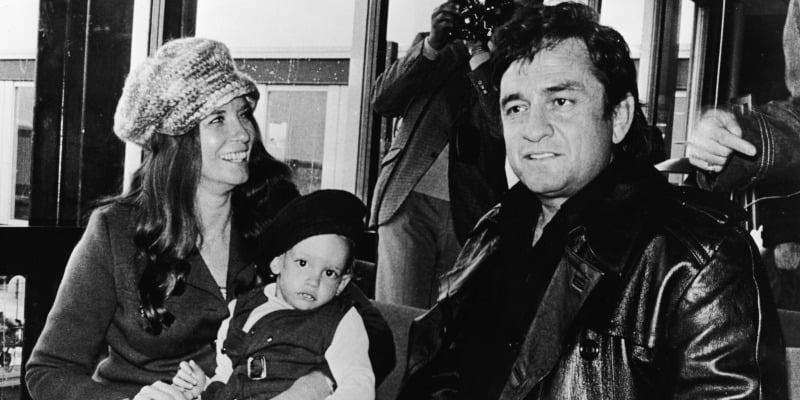 The singer-songwriter was married to June Carter Cash for 17 years and the couple had one child together. Sadly, she died in 2003, but not before Johnny Cash wrote a love letter to her on her 65th birthday.
"You still fascinate and inspire me," he wrote. "You influence me for the better. You're the object of my desire, the #1 Earthly reason for my existence."
7. Samuel L. Jackson and LaTanya Richardson, since 1980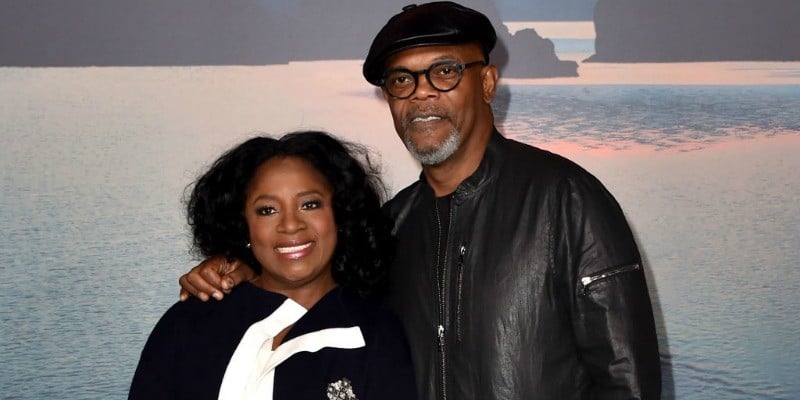 The two actors are closing in on four decades of marriage. It hasn't always been smooth sailing, but Samuel L. Jackson said his wife and daughter have saved him from addiction.
"They're very important in that process," he said according to People. "But the most important thing to do is to save yourself first so that you can be of service to those people that you love, and they made me understand that. It was great."
6. Meryl Streep and Don Gummer, since 1978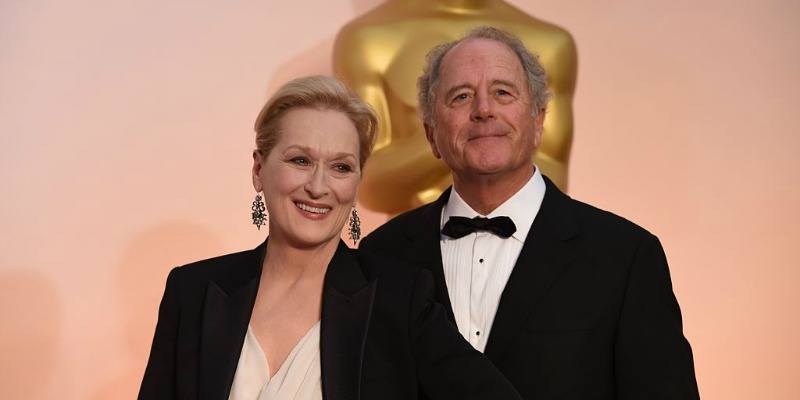 The Oscar winner has been married to the sculptor for quite some time and they have four children together. Now, their daughters are following in Meryl Streep's footsteps.
Over the years, Streep has given touching shout-outs to her husband in various acceptance speeches.
"First I'm going to thank Don because when you thank your husband at the end of the speech they play him out with the music, and I want him to know that everything I value most in our lives you've given me," she said at the 2012 Academy Awards.
5. Bill and Camille Cosby, since 1964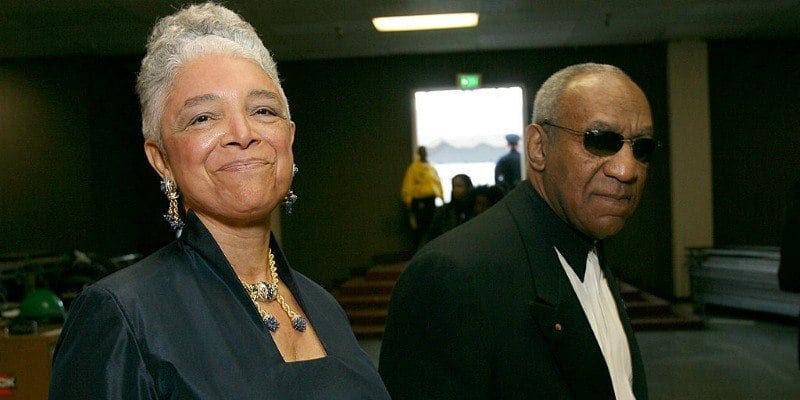 Bill Cosby has been married to the producer since 1964 and they have five children together.
Their long marriage baffled many people when several women came forward and accused the comedian of rape. However, they are still together amidst the scandal.
4. George Burns and Gracie Allen, 1926–1964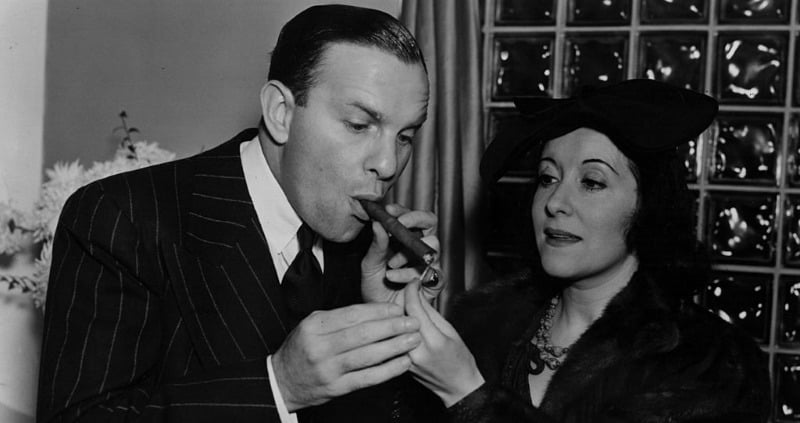 The married couple had a very successful vaudeville act and eventually did radio together. They also made it to television with The George Burns and Gracie Allen Show. 
They were married until Gracie Allen died, while George Burns never remarried.
3. Paul Newman and Joanne Woodward, 1958–2008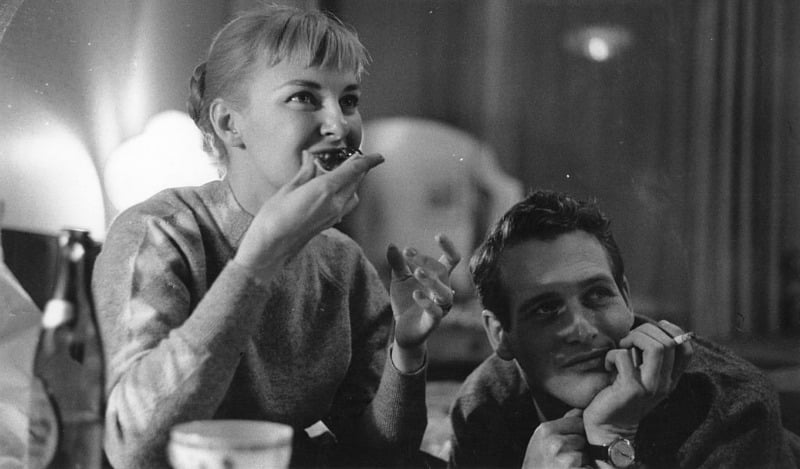 The actors met on the Broadway production of Picnic in the 1950s and eventually got hitched in Las Vegas. They were also in feature films together like The Long, Hot Summer. 
They were married until Paul Newman died in 2008 and had six kids.
2. Ossie Davis and Ruby Dee, 1948–2005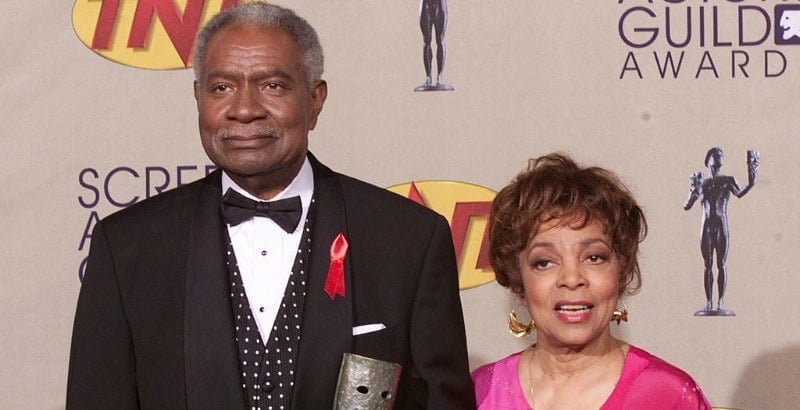 The two actors were married for over 50 years before Ossie Davis died in 2005. Their love meant so much to those around them that their grandson, Muta'Ali Muhammad made a documentary called Life's Essentials with Ruby Dee about the actress and their marriage.
1. Jerry Stiller and Anne Meara, 1954–2015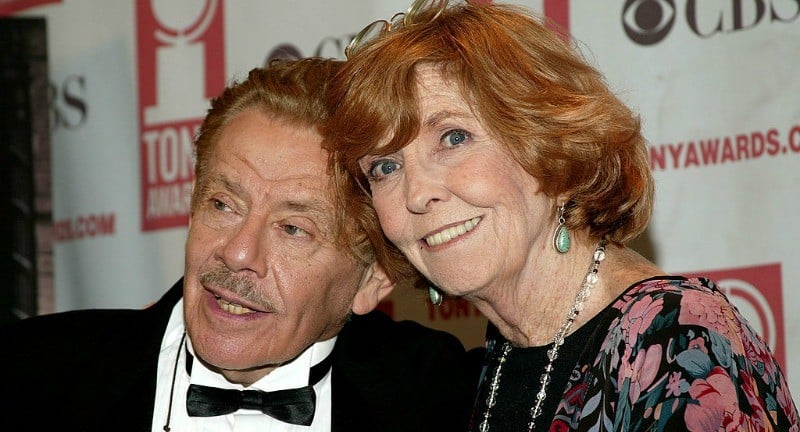 The two actors were married up until Anne Meara's death in 2015. They had two children who went on to become actors, Ben and Amy Stiller.
Jerry Stiller has opened up about their marriage since Meara's death. "There were no walls between us in any way. We both knew what the other was thinking even when we weren't listening," he told Closer. "We also shared the same desire to be in front of an audience and make people laugh."
Follow Nicole Weaver on Twitter @nikkibernice.
Check out The Cheat Sheet on Facebook!