Tim Allen's Best Movies and TV Shows (and Which Ones Made Him the Most Money)
An everyman with a flair for understated humor, Tim Allen has been a familiar face for audiences for decades. He's appeared in some of the biggest films of all time, and although he began his career in stand-up comedy, it's his work in film and TV that continues to endear him to fans everywhere. Here is our guide to the very best of Tim Allen, including television and film!
Tim Allen's role on 'Home Improvement'
https://www.youtube.com/watch?v=eZ9Xk0Lln5Y
Well before the film roles that made his fortune, Tim Allen was known as Tim "The Toolman" Taylor on the popular sitcom, Home Improvement.
The show premiered in 1991 and ran for eight years. It followed the trials and tribulations of the Taylor family, including father Tim, wife Jill, and three young boys. Tim Allen's character was loosely based on his own personality and with his signature mix of humor, wit, and affection, rose to iconic status as one of the great TV characters of all time. He also raked in a hefty paycheck during his stint on the show, reportedly bringing in $1.25 million per episode by the time of the show's final season.
After a long hiatus from television, Tim Allen returned to his roots in 2011 and appeared in the lead role in the ABC comedy Last Man Standing. Allen plays a sporting goods store employee who deals with his drama-filled family, including three daughters and a roster of in-laws. Allen draws in $235,000 per episode of the hit show, which has earned him critical acclaim.
Tim Allen's most iconic movies
In 1994, while he was still appearing in Home Improvement, Tim Allen played the jolly title character in The Santa Clause. The comedy is still considered to be one of the all-time greatest family holiday movies ever made (thanks to a last-minute story change), and Allen went on to reprise his role as Santa Claus in two sequels, The Santa Clause 2 and The Santa Clause 3: The Escape Clause.
Tim Allen scored one of his biggest paydays in the Disney/Pixar film Toy Story. Voicing the animated character of Buzz Lightyear, Allen made a major impression on audiences and took home a $50,000 paycheck for his work. In 1999, Toy Story 2 was released, and the popularity of the film meant that Allen got his salary boosted as well – from $50,000 in the first film to $5 million in the second. Allen provided the voice of the serious spaceman toy in Toy Story 3, from which he earned $22 million, and is set to return in 2019's Toy Story 4 as well.
Animated movies weren't the only ones that cemented Allen's status as a certified movie star. In 1999, Allen appeared in Galaxy Quest, a hilarious spoof on science-fiction movies, their fans, and the comic-book convention circuit. For his role as the lead actor of a defunct sci-fi show, Allen made a $2 million salary.
Other notable Tim Allen roles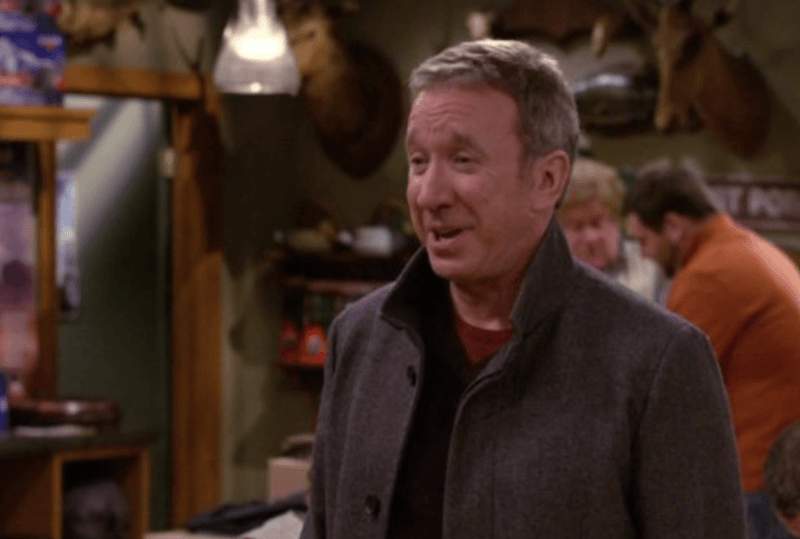 In addition to the roles that brought him his biggest paydays, Tim Allen has appeared in a wide variety of comedy films over the years. The noted car collector starred in Christmas With the Kranks, opposite Jamie Lee Curtis in 2004, The Shaggy Dog in 2006, Wild Hogs, with John Travolta and Martin Lawrence in 2007, and Redbelt in 2008. All of these popular films, plus his steady work in television, has made Tim Allen a household name, with a net worth of $80 million.
Whether you know him best as Tim Taylor or Buzz Lightyear, Tim Allen has made an indelible impression in the history of both film and television, with an impressive resume that is second to none.