Tim Burton's 6 Worst Movies of All Time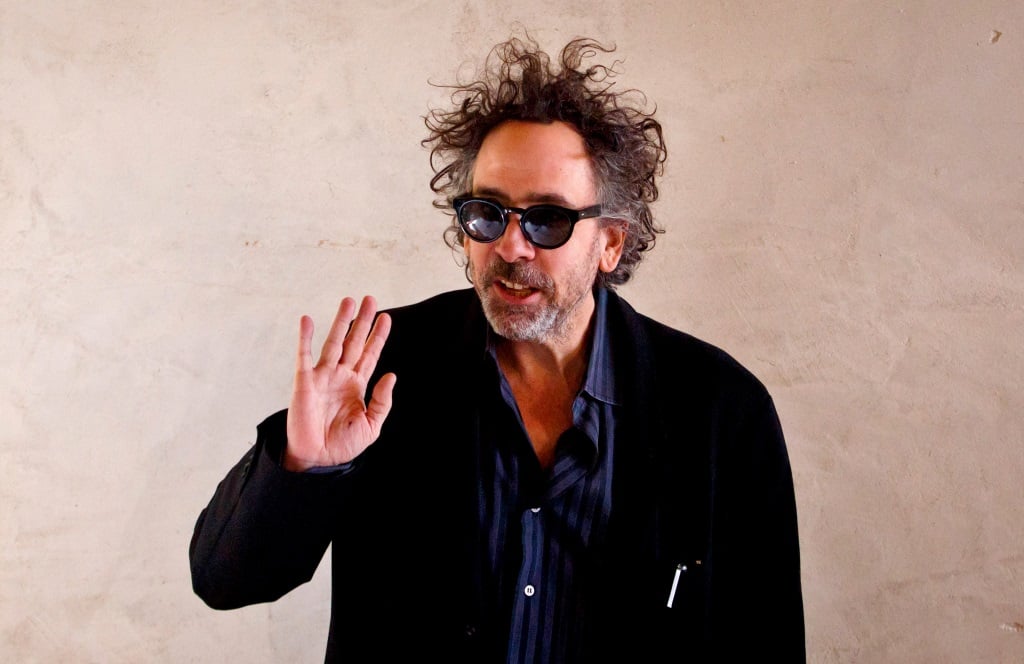 It pains me to say this, but say it I must: Tim Burton must be stopped. In the past decade or so, Burton's producing and directorial endeavors have been almost exclusively adaptations of existing concepts, each one of them lacking the innovation and creativity that went into projects like Edward Scissorhands and Nightmare Before Christmas.
Between Alice Through the Looking Glass and the recently announced Beetlejuice 2, it would seem that we've now reached the sequels phase of Burton's career, and ATTLG adds insult to injury by being both a sequel and an adaptation. How many times can Burton ask audiences to give money to rehashed concepts before we collectively say that enough is enough? You can't just copy Lewis Carroll, put Johnny Depp in a zany wig, and call it a movie! We have standards!
Before you rush out to give Tim Burton more of your hard-earned dollars, however, take a moment to look back on his work, both as a producer and a director. Remember the underwhelming nausea you endured through Charlie and the Chocolate Factory, or the confused disgust that stuck with you in the weeks after you sat through Planet of the Apes?
Here are the worst Tim Burton projects from the past decade and beyond. Burn us once, shame on Tim Burton; burn us six times, shame on us.
1. Alice in Wonderland (2010)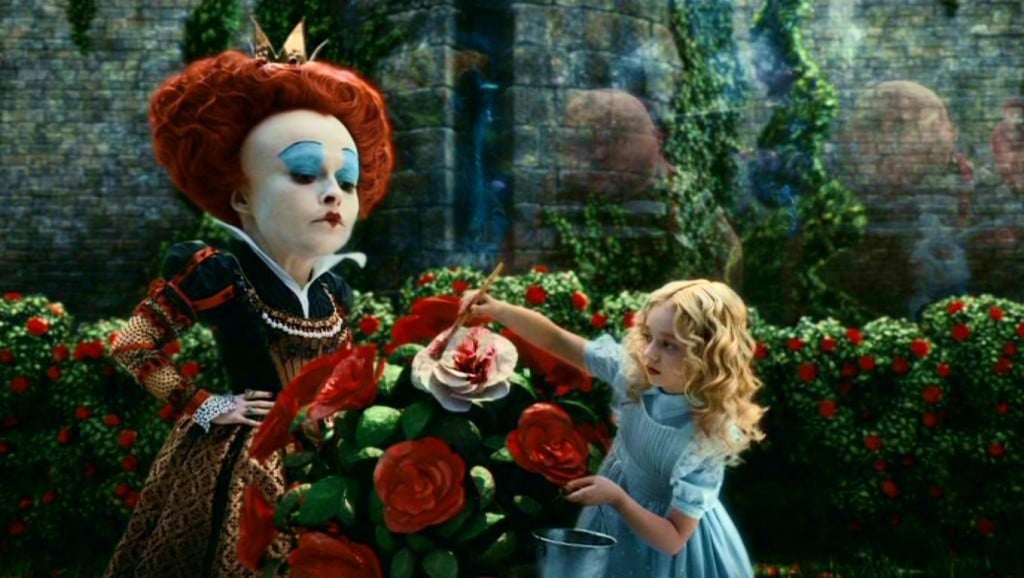 The most confounding thing about the existence of Alice Through The Looking Glass is that its predecessor, Alice In Wonderland, was a truly unenjoyable experience. The idea that anyone saw that movie and thought, "I want more!" is confounding. No amount of CGI or tweaking of the Alice mythology could elevate the film to anything more than a blasé mish-mash of bright colors and funny voices. Is Helena Bonham Carter a delight in it? Obviously! As the old adage warns, however, man cannot make movies by Helena Bonham Carter, alone.
2. Charlie and the Chocolate Factory (2005)
Not everything about this movie is terrible. In fact, as a longtime fan of Roald Dahl, I think that Burton's desire to create an adaptation that more closely adhered to Dahl's novel was refreshing. Unfortunately, Johnny Depp's turn as Willy Wonka, the agoraphobic candy man riddled with eccentricities, was nothing short of annoying. High-pitched, strangely effeminate, and creepy as hell, Depp portrayed a Willy Wonka whom no parent in their right mind would let their children near (no matter how many golden tickets he was doling out). It got even worse when Burton tried to create a backstory for Wonka that was mired in candy-related childhood trauma. What? No. Go home, Tim Burton, you're drunk.
3. Abraham Lincoln: Vampire Hunter (2012)
Burton didn't direct this film, but he used his namesake production company to produce it. It may not be a "Tim Burton film," per se, but I say if you're going to slap your name on a movie and ask people to give you money for it, then you better be prepared to absorb the artistic criticism or praise directed at that film. The premise is actually kinda fun, retelling the details of Abraham Lincoln's life and the political dynamics that led to the Civil War in a way that incorporates vampires. What could go wrong? An awful lot, it would seem. It was marketed as a deliriously silly, campy-but-kickass action movie; instead, audiences received a heavy-handed, uber-serious faux biopic that imagined an extremely austere Lincoln as lifelong vampire hunter. We didn't come here to take this seriously, Mr. Burton.
4. Planet of the Apes (2001)
Hollywood's obsession with the Planet of the Apes franchise will never cease to amaze me. The original franchise spawned five films, each one worse than the last, and Tim Burton was the first director to attempt a reboot. The prosthetic work in this movie is unbelievably well done, but that's just about the only thing this movie has going for it. Burton gutted the Apes mythology of the social and political satire that made the original such a lasting film. Instead, he opted for ape warfare, an entire plotline about the intricacies of time travel, and a twist ending that left nobody wanting more.
5. Dark Shadows (2012)
"Hey, do you remember that old TV show from the '60s?" is NOT a movie pitch, especially if the answer is an overwhelming, "No, what the hell are you talking about?" Nevertheless, Dark Shadows exists. Based on the horror soap opera of the same name from decades prior, it was a dark comedy that featured Johnny Depp (obviously) as an imprisoned vampire from the 1800s who is released two centuries later in the 1970s. "How will he adapt in this new foreign environment?" is exactly the question that nobody cared about, yet half of the movie tries to milk jokes from this fish-out-of-water concept. (Obviously, Michelle Pfeiffer is perfect in it).
6. Mars Attacks! (1996)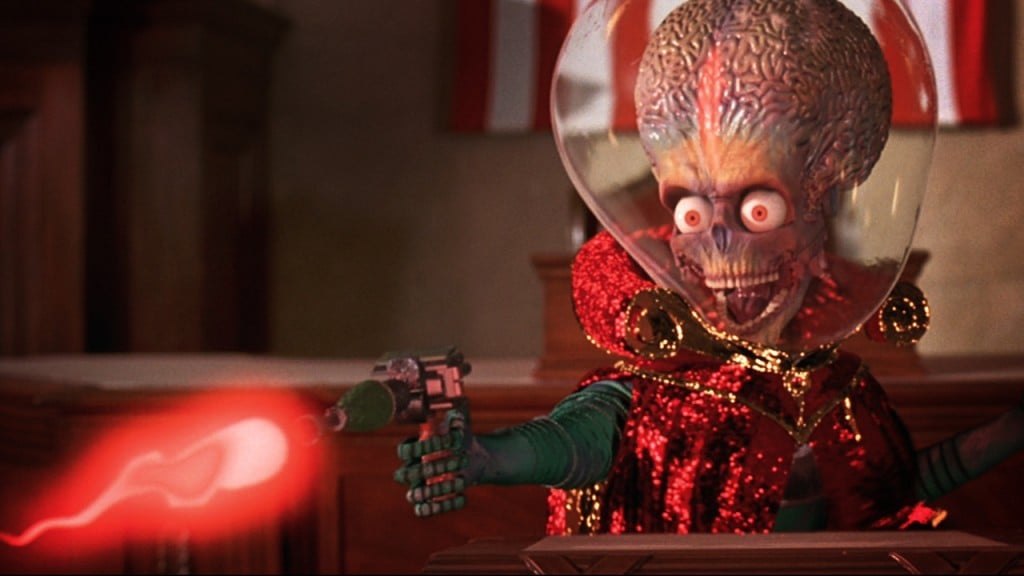 Look, some of Burton's best movies were based on an already-existing franchise (Pee-Wee's Big Adventure and Batman being the most memorable). The problem with Burton's career isn't the exorbitant amount of adaptations in his filmography; the issue is that he got bad at them. That seemingly started with the complete misfire of Mars Attacks!, the science-fiction comedy that ended being a pretty big embarrassment for every celebrity in the cast (and there were a lot, including Jack Nicholson, Annette Bening, Pierce Brosnan, and Glenn Close). Terrible CGI and absurdly obnoxious villains were among the movies biggest problems, and the fact that Sarah Jessica Parker spends most of the movie with her head on the body of a chihuahua didn't help anything.
Is Tim Burton a prolific talent? Of course! He demonstrated with 2014's Big Eyes that he can still create moving and visually striking work, and I'm more than happy to throw money at project like that. This endless stream of reboots, adaptations, and sequels, on the other hand? Make it stop, Mr. Burton. You're better than that and so are we.
Follow James Tison on Twitter @doioweyoumoney
More from Entertainment Cheat Sheet:
Want more great content like this? Sign up here to receive the best of Cheat Sheet delivered daily. No spam; just tailored content straight to your inbox.