Timothée Chalamet and Saoirse Ronan's Characters Continue To Break Each Others' Hearts
If you've seen Lady Bird or even the trailer for Little Women, you'll know two things: Timothée Chalamet and Saoirse Ronan have undeniable chemistry — even when they're fighting — and that they break each other's hearts really well. It's not lost on the two actors, but their on-screen chemistry, loving or hateful, comes from their close friendship in real life.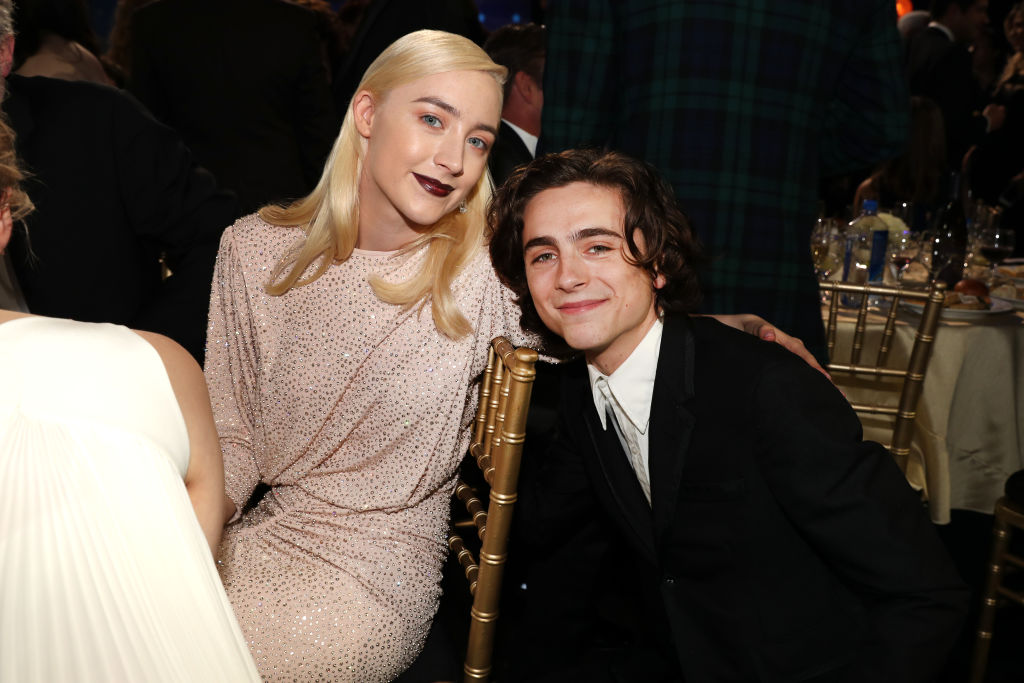 Ronan and Chalamet have only ever broken each other's hearts on screen
In a new cover story for Entertainment Weekly, Ronan and Chalamet reunited ahead of Little Women's release on Christmas and talked about their shared films. "I love that in Lady Bird, you broke my heart," Ronan said. "In Little Women, I got to break your heart." As seen in the accompanying YouTube video from EW, Chalamet laughs it off and then said, "Yes, that's true. Then I married your sister."
Regardless of love lost on screen, they enjoy working together and have a strong friendship. Ronan stated:
He keeps me on my toes — I'm never quite sure what he's going to do next… That only progressed more and grew more…It helped that we do have a very natural rapport with each other…. These two characters physically need to be very comfortable with one another. They're literally intertwined for half the film."

Entertainment Weekly
Chalamet, of course, agrees and said, "In the least clichéd way possible, it really doesn't feel like [I'm] acting sometimes [with her]."
What happens in Little Women between Jo and Laurie?
Little Women is another cinematic adaptation of Louisa May Alcott's 1868 novel of the same name and has been made into several films and television shows. It has a long history in American literature and beyond, but if you haven't been exposed to any of that and want the 2019 version to remain a mystery, don't read the next two sections.
The story follows a group of four sisters and their strong and kind-hearted mother, Marmee. Each daughter has a very strong personality and sense of self, and all struggle with the positions women are put in in that period and, honestly, still can face today.
Ronan plays Jo, who is dead set on not conforming to what society plans for women and wants to become a writer. Chalamet plays Laurie, who falls madly in love with Jo after forging a strong friendship. When Laurie proposes to Jo, the inevitable happens.
The big break up scene in 'Little Women' was monumental
As seen in the Little Women trailer, Jo and Laurie have a screaming match about his marriage proposal, with Jo yelling that she can't marry him, because "it would be a disaster." According to the two actors, director Greta Gerwig, who also directed both of them in Lady Bird, made the scene easier to film.
"Emotions just bubble over," Ronan said. "[Greta] just let us go with it, wherever it went, from take to take. What I loved about that scene is that every take would be different emotionally. It didn't have the same trajectory… The two of us, it's a relationship I have with no other director."
Little Women is in good hands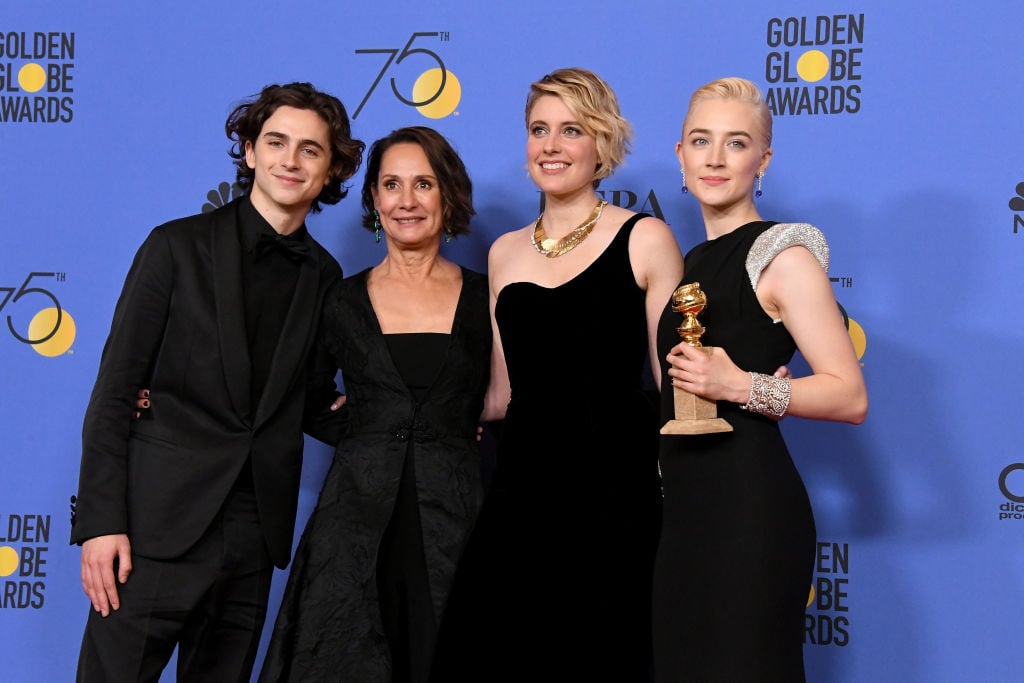 For any Little Women fans out there, you don't need to worry about this adaptation of the beloved novel, because Gerwig is a fan herself. "[Little Women] was very much part of who I always was," Gerwig told EW. "It was something my mother read to me when I was growing up. It's been with me for a very long time."
Producer Amy Pascal commended Gerwig on her vision as well. "Greta had a very specific, energized, kind of punk-rock, Shakespearean take on this story," Pascal said. "She came in and had a meeting with all of us and said, 'I know this has been done before, but nobody can do it but me.'"
Between Gerwig's reverence for the source material, and Ronan and Chalamet's intense chemistry, Little Women is sure to deliver on a fresh, modern take of the great American story.