Tinsley Mortimer Breaks Silence on Quitting 'RHONY' Rumors
Tinsley Mortimer from The Real Housewives of New York City has recently skipped filming the show. The production is getting closed to wrapping up season 12 and the Bravo star has gone missing. This comes up following Mortimer's engagement to Scott Kluth and rumors that he doesn't want her to be on the reality series anymore. The socialite is coming clean and breaking her silence on all the gossip involving her.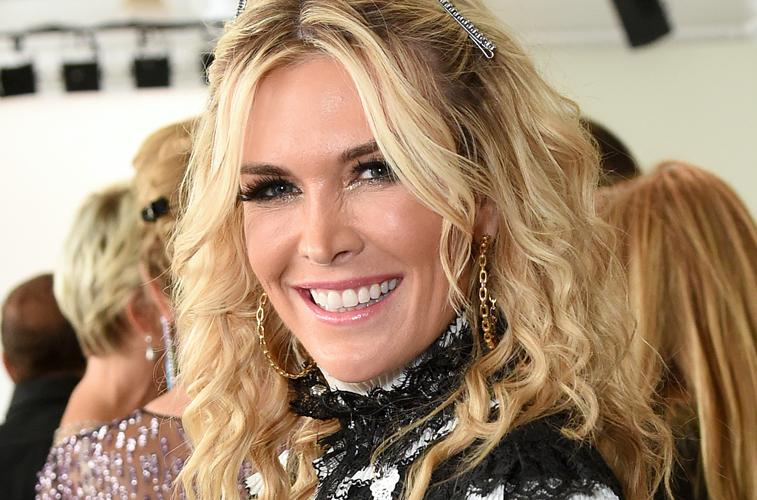 Mortimer is in a dilemma as she is split between the Big Apple and Chicago, where her fiancé lives. At the time of her marriage proposal, there was already buzz that she had skipped filming RHONY. With the girls out on a cast trip, Mortimer also passed on traveling with the rest of the cast.
Recent reports pointed that the housewife was given an ultimatum by her soon-to-be husband, him or the show. Fans that follow the Bravo reality series know that Mortimer's wish is to get married. If the gossip was real, viewers wouldn't have a hard time believing she chose her man over the spotlight.
To put an end to all the hearsay, Mortimer released a statement to People where she clears up her situation on RHONY.
"Scott and I have been celebrating our engagement in Chicago, where I will soon call home," Mortimer said. "The last few weeks have been such a wonderful whirlwind of excitement, and we both wanted to spend this special time with each other and our families."
"As with many relationships, life does not completely stop for love, which is why I will continue to honor my work commitments in NYC while Scott focuses on CouponCabin's busy season in Chicago," Mortimer added. "It's important for me to set the record straight. Any reports saying that I had to decide between Scott or the show are 100 percent untrue. We are enjoying this incredibly happy time in our lives."
Rumors of Tinsley Mortimer leaving after season 12
In Mortimer's statement, she expressly says that she will be making a move to Chicago soon. The theory that the RHONY star is giving up on her apple has a solid foundation because of this. Mortimer's dream is to be a housewife and with Kluth she has another shot of making it happen.
Although Mortimer could, in theory, fly back and forth it's probably not something she wants to do. An insider revealed that this is the "happy ending" she always wanted.
"[Tinsley is] finally getting her happy ending," an insider told Us Weekly. Another source noted that "she is moving for love."
"This is a very happy time in her life right now and everyone is rooting for her and Scott. They have addressed all their issues and no longer want to live without each other. She is very, very happy," the source added.
Fans of RHONY will have to wait to see how season 12 plays off and see Mortimer's interaction with the rest of the cast. Although it seems that she might be absent for long periods of time, viewers will get to see a happy Mortimer. During season 11, she had a difficult time as she was in a rough spot with Kluth. With things better than ever, fans will get to see another side of Mortimer.
The Real Housewives of New York City returns in 2020 on Bravo.