Titus Burgess Isn't the Only One: Celebs Who've Called Out Andy Cohen
Andy Cohen has made a name for himself as the man behind the famous Real Housewives franchise. He has also successfully branched out into radio with a show on Sirius XM, and he hosts the Bravo late-night talk show, Watch What Happens Live.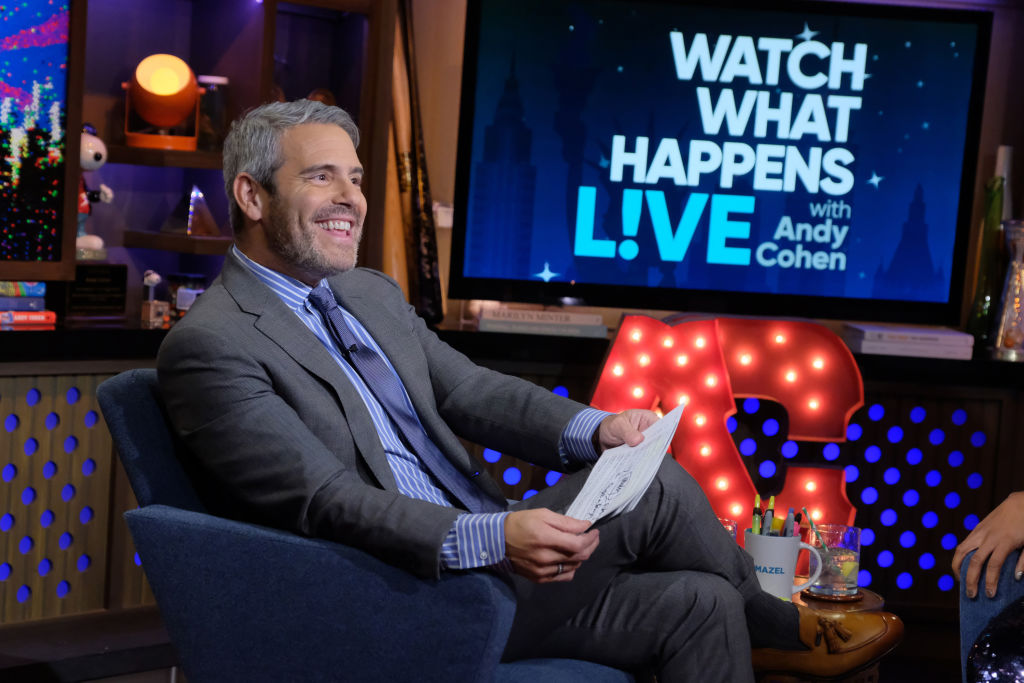 While he has been lucky with Housewives stars in what many people perceive as "stirring the pot" at reunion tapings, other non-reality show stars have not always been a fan of Cohen's interview tactics. Cohen himself has been honest about celebrities he's "blacklisted" from his show due to their refusal to answer certain questions. Just as he has celebrities who he is not particularly fond of, others don't care for Cohen just as equally. Here's a brief list of stars who have called Cohen out for being "shady."
Titus Burgess
It all started with an innocent appearance on Bravo's, Watch What Happens Live. The funny and talented Burgess was interviewed on the show along with fellow actress, Laverne Cox. The night was seemingly going well until Cohen questioned Burgess on his Dolemite co-star, Eddie Murphy's, decades old standup comedy routine that included not so kind words about the LGBT community. 
"I was just wondering if you got close at all, because he was very problematic for the gays at one point," Cohen said to Burgess. His guest was not happy about it. "He wasn't problematic for Tituss," Burgess responded.  "Whatever problems he had in the past are gone, because he loved me." 
The exchange was snark and ended with an eye roll from Burgess. He later addressed Cohen on social media and on a televised interview with Wendy Williams, calling Cohen a "messy queen" who focuses more on tabloid gossip than actually speaking with his guests about their current projects they appear on the show to promote. Cohen shot back in the press, saying that he did not mean to offend Burgess and insisted there was no ill will on his end. Burgess wasn't having it and stood by his claims. 
Kathy Griffin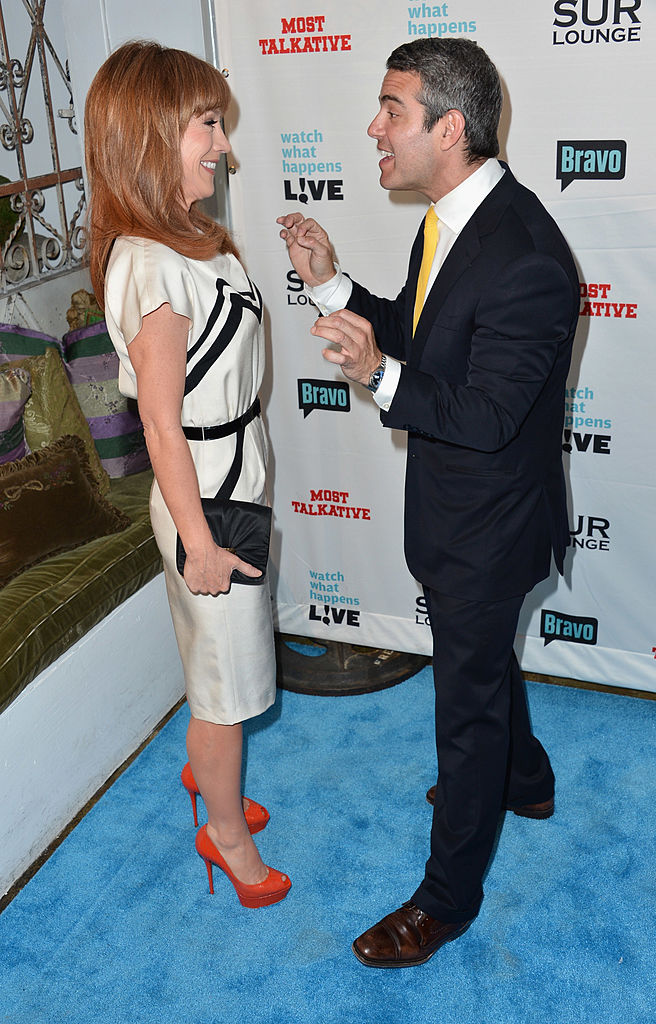 Griffin has been speaking about her dislike for Cohen since 2017. For her, things blew up after Cohen acted as if he did not know who the comedian was when asked by TMZ about replacing her on CNN's New Year's Eve Live. A stunned Griffin responded to Cohen's TMZ video in a Twitter post, where she pointed out that the two have actually known each other for years. Her reality show, Kathy Griffin: My Life on the D List, ran for six seasons from on Bravo where Cohen was previously the head of development.
Griffin later released a 17-minute YouTube video, spilling all of the tea about Cohen, alleging that the first time she met Cohen and appeared on his late-night talk show, the host offered her drugs. Fast forward to 2019 and Griffin is still not done spilling the beans on her former relationship with Cohen. 
In an interview with People TV, she told host Andrea Boehlke, "Andy Cohen treated me like a dog," she claims. "He was, like, one of the worst bosses I ever had." She also alleged that her talk-show on Bravo was canceled because Cohen saw her as competition. AOL reported that Cohen has called Griffin's claims "false."
Jillian Michaels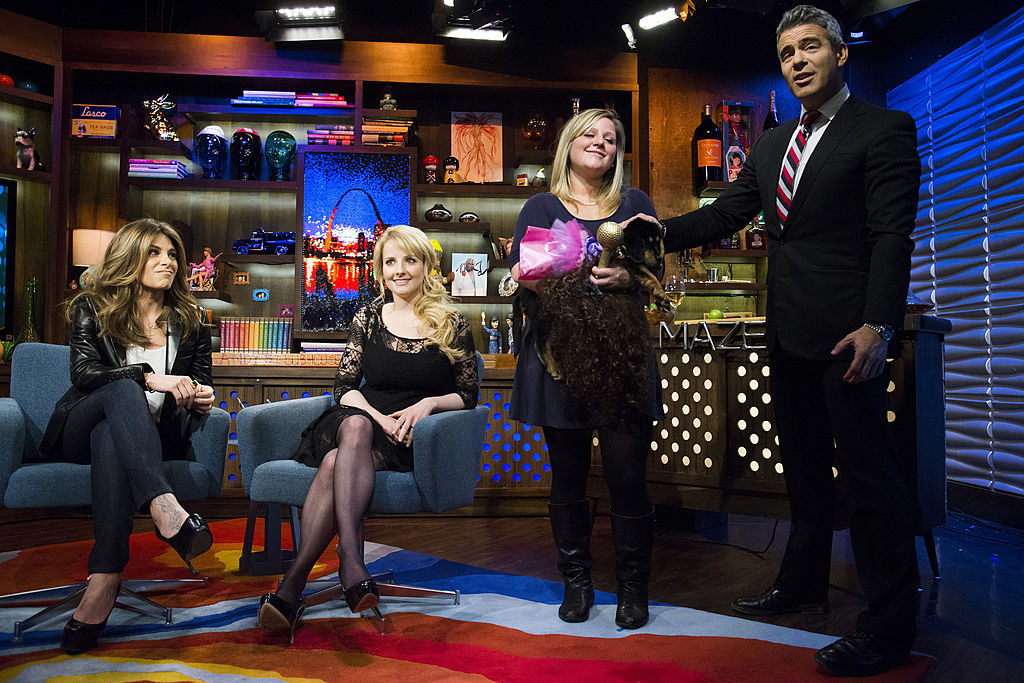 Who would ever think that differing opinions on the keto diet would cause a major feud? Well, that's exactly the root of the issue between Michaels and Cohen. The initial debate did not involve Cohen at all. Michaels revealed to Women's Health Magazine the reasons she does not think the diet plan is a good idea. Weatherman, Al Roker, a keto diet follower, shot back with a post on Twitter saying that Michael's involvement in The Biggest Loser was a bad idea.
Cohen commented on Michaels and Roker's Twitter feud during an episode of Watch What Happens Live. "Tonight's Jackhole of the Day goes to Jillian Michaels, who slammed the Keto diet as an awful diet," Cohen said. "Don't feel bad, keto diet. A lot of people think Jillian Michaels is a bad idea."
The fitness fanatic did not appreciate Cohen's remarks and responded on her Twitter page and challenged both Cohen and Roker to a "civil, intelligent debate." She later referred to Cohen as "rude" and said they'd never had a pleasant exchange.
Hopefully, they can all come to a resolution someday.