TLC Continues to Offer New Supersized Family Content Amid 'Counting On' Cancellation Rumors
With legal trouble mounting for Joshua Duggar, Duggar family followers can't help but wonder if they've seen the last of the supersized family on TLC. Over the last couple of months, there appeared to be clues that Counting On would not be coming back. Now, even more hints are rapidly coming to light. TLC has remained quiet about the show's fate, but the network that has carried the Duggar family for more than a decade appears to be trying out other supersized family content.
TLC has been trying out other supersized family content since 2019
Josh's arrest in April 2021 might have shocked Duggar family followers, but it sounds like Josh and his family had some heads up about what was about to happen. If the Duggar family informed TLC ahead of Josh's imminent arrest, their current lineup of shows makes a bit more sense. Since late 2019, around the time federal agents raided Josh's cart lot, the network has been trying out alternative supersized family content. Some viewers think the network's interest in other large families is a way of preparing for life after the Duggars.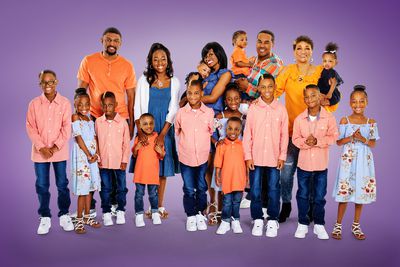 In 2019, TLC introduced the world to the Plath family. Welcome to Plathville follows Kim and Barry Plath as they attempt to raise their children on an isolated farm. The series has heavily featured the family's struggles as the older kids move away. In 2020, TLC introduced Doubling Down with The Derricos. The show follows Karen and Deon Derrico. They are the parents of 16 children, including one child that Deon adopted as a single father in 2005. The Derricos have had four multiple births, including two sets of triplets, one set of quintuplets, and one set of twins. Deon's eldest child does not appear on the show. He seems to be estranged from the family.
The Duggar family returned for a single, one-off episode of 'Counting On' prior to Joshua's arrest
The most recent season of Counting On ended in September 2020. The season finale brought news of a courtship, and most fans assumed they'd be seeing Justin Duggar and Claire Spivey's relationship unfold in an upcoming season. That didn't happen. The pair married in February 2021, without TLC cameras on hand. They have since set up their home in Texas, close to Claire's family.
In March 2021, the Duggar family briefly returned to TLC, but in a one-off special that still baffles family followers. The episode featured Jim Bob and Michelle Duggar and several of their children discussing life and their Christian faith. Initially assumed to be an intro into the new season by some fans, nothing followed. The network didn't even publicize the special event. Instead, it simply appeared on the TV schedule one day. TLC has failed to feature the Duggar family on their Instagram feed in several months, as well.
Is 'Counting On' really canceled?
While Duggar family followers have mostly decided that Counting On is over, the official word has not come. TLC has remained incredibly quiet about the fate of the series. Following Josh's arrest, the network issued a statement distancing itself from Jim Bob and Michelle's eldest son. They did not mention whether the series would continue, though.
The longer it takes the network to mention the series, the less likely it seems that it will return. Counting On premiered for the first time in December 2015. By March 2016, TLC picked up the show for a full season. After that, new seasons were quick to come. Since 2015, 11 seasons of the show have aired on TLC. Generally, the network waits between four and six months to release a new season. It has been about nine months since the last season ended, and no announcement about new episodes has been made.
If TLC is planning to bring the Duggar family and Counting On back, they may wait until after Josh's trial to do so. The 33-year-old used car salesman is set to stand trial on two child pornography charges beginning on July 6. That date, however, is subject to change.