TLC Is Rebooting 'What Not to Wear.' Will Stacy London and Clinton Kelly Be Back for the New Show?
Fashionistas, rejoice! TLC is rebooting What Not to Wear, the show that helped turn the sartorially challenged into style mavens. The program ran for a decade, from 2003 to 2013, before the network pulled the plug. But now it's joined the wave of early-'00s reality shows that are coming back to TV. TLC previously brought back design show Trading Spaces with its original cast, while Queer Eye got a new life on Netflix with a new group of style experts.

What Not to Wear returns in 2020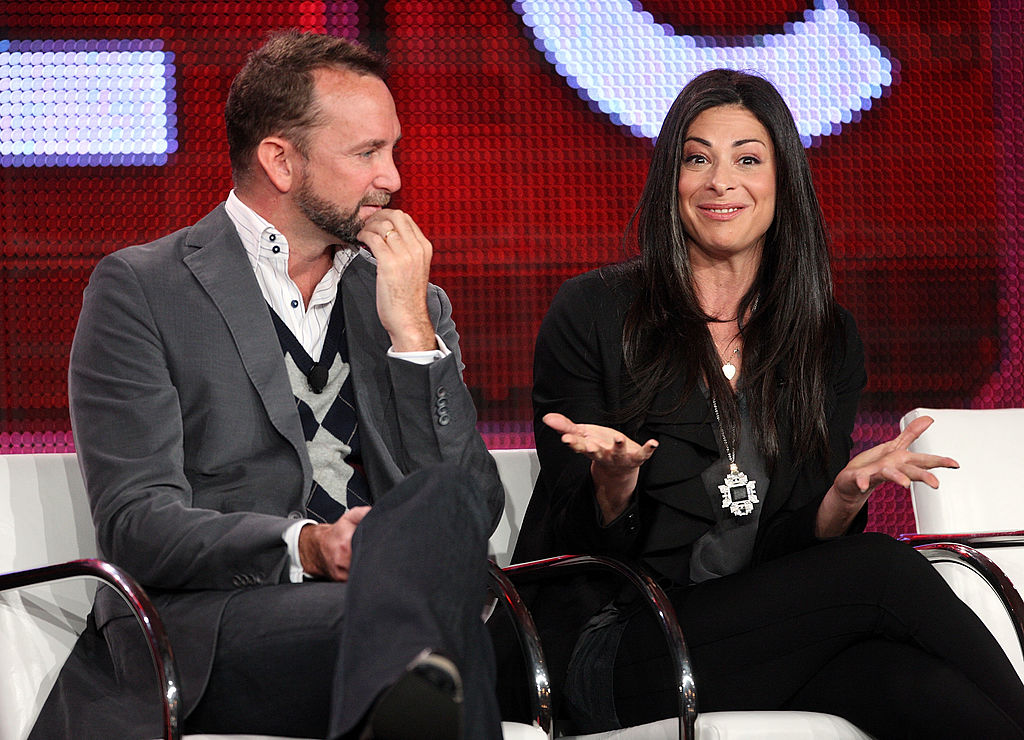 TLC hasn't released too many details about the What Not to Wear reboot, but we do know that it should air sometime in 2020, according to the Hollywood Reporter.

HGTV will also debut a What Not to Wear spin-off called What Not to Design. That show "takes hopelessly unstylish people and transforms both their homes and themselves through great design coaching," according to the network.

Will Stacy and Clinton be back?

Of course, What Not to Wear fans have one big question: Will original hosts Stacy London and Clinton Kelly be back to host? Right now, we don't know. TLC hasn't made any casting announcements.

At least one half of the original duo is willing to consider hosting again. Kelly told People TV in March that he'd be open to doing a reboot. "They haven't asked me to host What Not to Wear," he said. "There's been a little chit-chat about it. Would I consider it? I would."

But Kelly added that he wasn't sure that What Not to Wear would even work today. "The world is a different place," he said. "People dress differently now than they did 10 years ago. There are no rules. You should be wearing what makes you feel good."

London hasn't commented on whether she'd be up for doing the show. After What Not to Wear ended, she hosted Love, Lust or Run on TLC for three seasons.

Stacy and Clinton are on still on the outs

One thing that could stand in the way of a What Not to Wear reunion is the former hosts' fractured relationship. The two sometimes clashed when working together and apparently been on the outs for years.

"[W]e loved each other and despised each other," Kelly told the Connecticut Post in 2017. London even blocked her former co-host on Twitter at some point. The two still haven't made up, Kelly told People.

London, for her part, has been dealing with some personal struggles. In early 2018, she wrote an article for Refinery29 where she spoke candidly about how undergoing serious spinal surgery upended both her personal and financial life. In the months she spent recovering from the procedure, she broke up with her boyfriend, endured a flood in her home, and had a close friend die by suicide. She ended up spending lavishly as a way to cope with her emotions.

"[I]t was a financial, physical, emotional sh*t show," she wrote, and by the end of it she was nearly broke.

These days, she seems to be doing better. Her Instagram is filled with gorgeous, stylish shots (naturally), while on Twitter she's sharing messages about the importance of equal pay, And she's still giving out fashion advice, of course. On a recent episode of The Rachael Ray Show, she shared her tips for planning outfits for the week, which involve combining clothes you already have into fresh new looks, a process she likened to prepping meals for the week.

"Every time you pregame your outfit, you're bound to end up with more time in the morning," she said. And who wouldn't want that?
Check out The Cheat Sheet on Facebook!