TNT Drama 'Legends' Starring Sean Bean to Open ATX Television Festival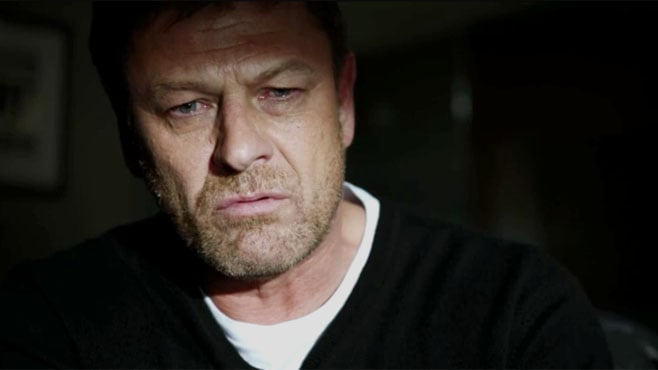 The third annual ATX Television Festival will open with a screening of TNT's new hour-long drama Legends. According to The Hollywood Reporter, "The hour-long drama, based on the book by author Robert Littell, centers on undercover agent Martin Odum (Sean Bean), who works for the FBI's Deep Cover Operations (DCO) division. Martin can transform himself into a completely different person for each job, but he begins to question his own identity when a mysterious stranger suggests Martin isn't the man he believes himself to be."
If your only encounters with Sean Bean have involved swords and dragons, you're missing out. Bean's exposure momentarily blew up when he was shot by a few dozen arrows in The Fellowship of the Ring, but the 55-year-old actor has had a surprisingly diverse career, popping up as James Bond's friend-turned-enemy in Goldeneye, Christian Bale's poem-loving partner in Equilibrium, Henry the VIII in the TV movie of the same name, and an unscrupulous local businessman in the excellent miniseries Red Riding. Bean also did an admirable job in the inane film adaptation of the video game series Silent Hill, and the inexplicably contrived Jodie Foster thriller Flightplan, neither of which required any real acting. He found his greatest success on a little show called Game of Thrones, which you may have heard about.
The festival takes place from Thursday, June 5, through Sunday, June 8, and will honor veteran actor and producer Henry Winkler, best known as the Fonz from Happy Days (though his finest moment may be his turn as a painfully out-of-touch Principle who berates teenagers and threatens them with scissors in Scream.) The festival will also include discussions with the cast of the fantastic BBC series Orphan Black, A&E's Bates Motel, and ABC's Revenge. The co-creators of Orphan Black, Graeme Manson and John Fawcett, will also be in attendance to screen and discuss an episode from season 2.
Most exciting of all, Guillermo del Toro's vampire series, The Strain, based on a series of series he co-authored, is set to premiere at the festival. House of Cards' Corey Stoll, who gives the one truly believable performance on that show, stars in del Toro's much-hyped series.
More From Wall St. Cheat Sheet: