Why Does the 'To All The Boys I've Loved Before' Sequel Have A New Director?
The Netflix teen rom-com To All the Boys I've Loved Before, based on the book of the same name, was a massive success, to say the least. The streaming service was so pleased with how well it did that it almost immediately gave the green light for a sequel. It took a few months, but we finally have some information about the movie, including a surprising change from the first.

Filming has started

The To All the Boys I've Loved Before sequel, which could be titled P.S. I Still Love You if it follows the series of novels written by Jenny Han, doesn't yet have a release date or anything like that from Netflix. However we do know that filming has, or is about to start, thanks to the cast members themselves. Star Noah Centineo posted that he was at LAX airport, possibly on his way to wherever the sequel is filming (the first filmed in Vancouver, Canada). His co-star, Lana Condor, replied in kind.

Are they dating in real life?

There have been a lot of rumors about the IRL Lara Jean Covey and Peter Kavinsky, but rest assured, they are not a couple. Still, Condor and Centineo didn't exactly attempt to squash the early whisperings that they were together off screen. Later, though, it was revealed that Condor has a significant other in her life who is not Centineo. But fans can still dare to dream.

Lana Condor and Noah Centineo reunited at the Kids' Choice Awards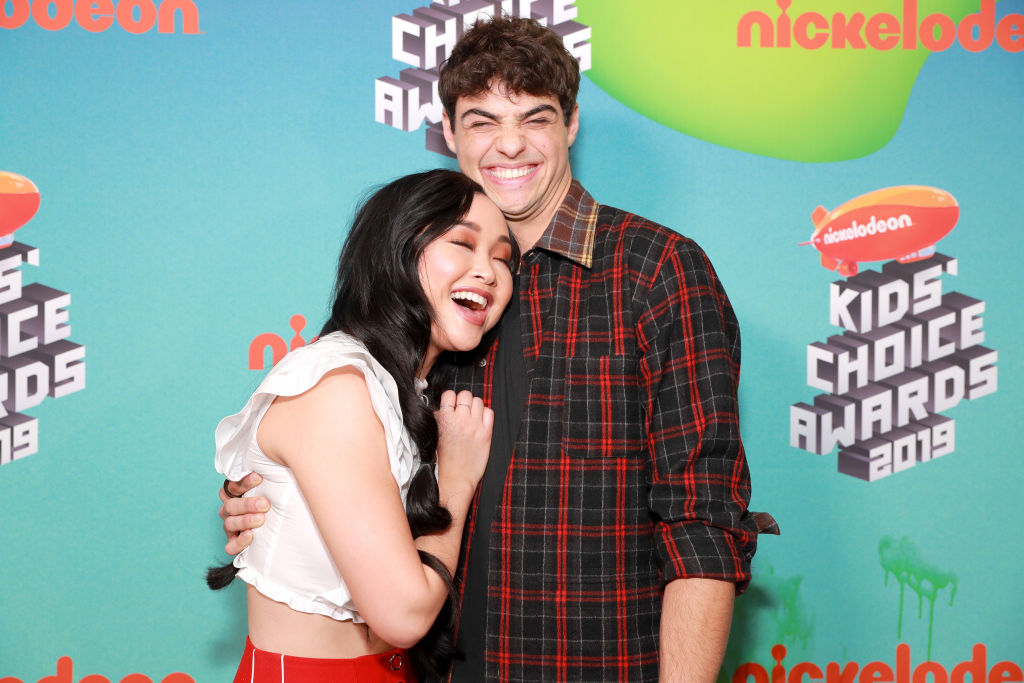 It's understandable why audiences are shipping these two hard. Days after the Twitter exchange, on March 23, 2019, Condor and Centineo both attended the Nickelodeon Kids' Choice Awards in Los Angeles. Not only did they take adorable photos on the orange carpet together, but Condor presented Centineo with the award for Favorite Movie Actor for their movie, resulting in a seriously cute photo op hug moment.

Why does the sequel have a different director?

Just one day prior to this reunion, The Hollywood Reporter wrote about the upcoming sequel. In addition to Centineo and Condor, three of the primary actors will be returning. John Corbett (Sex and the City) will again play Lara Jean's father, Dr. Covey, and Janel Parrish (Pretty Little Liars) and Anna Cathcart (Descendants 2) will return as her sisters, Margot and Kitty, respectively.

None of this is surprising, but one piece of news wasn't expected: Susan Johnson will not be returning to direct, and instead will be an executive producer. Instead, Michael Fimognari will step into the role, marking his first feature film as a director. He was previously the cinematographer for the first film, as well as for other Netflix projects like The Haunting of Hill House. According to Johnson, the change is simply an issue of timing in regards to other projects she has in progress.

Other casting questions

Thus far, the five actors mentioned are the only ones confirmed. While some other previous characters could appear, what most are more interested in is who will play new characters, like John Ambrose. The character showed up in a post-credits scene played by Jordan Burtchett, however this role may be recast, and as of now, even Centineo has know idea who will play his competition for Lara Jean's heart.

While fans are busy casting their favorite teen heartthrobs, Centineo is more interested in getting a certain actor to play his character's father in the sequel. Though there's no reason to believe that Mark Ruffalo will appear in the film, his striking resemblance to the young actor is notable enough to have caused a lot of gossip around the subject. We'll have to wait and see what happens.