Tobias Menzies vs. Matt Smith: Who Is a Better Prince Philip on 'The Crown'?
Season 3 of The Crown premieres today! The wait has been interminable and so has our anticipation for the unveiling of the new queen of England and Duke of Edinburgh, Oscar winner Olivia Colman and Outlander star Tobias Menzies, respectively, on Netflix.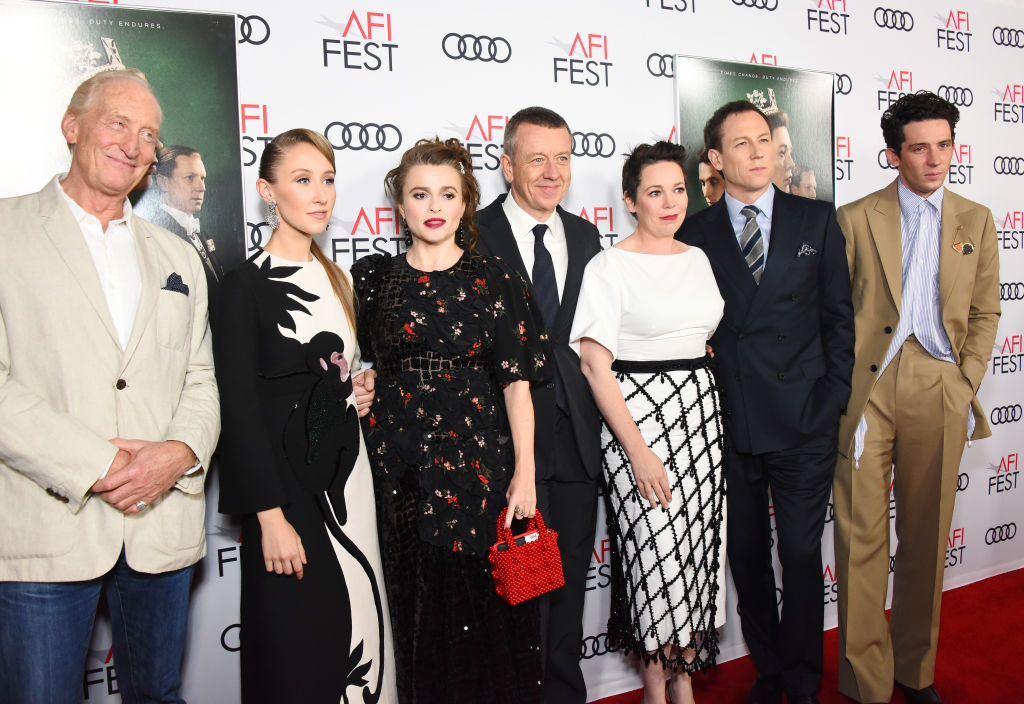 Show creator and writer Peter Morgan said in a recent behind-the-scenes look at The Crown that he had absolutely no question as to whether Colman and Menzies could replace Foy and Smith. "It was just amazing to watch. The new cast didn't bother me, it was how to make the new cast feel like it was the same show. I just wanted to feel it was seamless and I think it does."
Prince Philip, particularly, was a character fans loved to hate, and then felt empathy for at the end of the second season. We have to ask then, who portrayed Prince Philip best?
Let's take a look.
Matt Smith: the self-confident, restless Prince Philip
Matt Smith's portrayal of the prince begins at the start of the royal marriage from 1947 and ends in season two with the birth of Elizabeth and Philip's son, Edward, in 1964.
In his role as the Duke of Edinburgh, Smith played a dissatisfied, restless prince who often questioned if he had made the right decision becoming part of this family. Five short years after marrying Elizabeth, she became queen and their lives changed forever.
It was so easy for viewers to dislike Smith's Prince Philip. He seemed unsupportive of his wife and in many scenes would, with his sister-in-law, Margaret, laugh at Elizabeth's expense. His infidelities did not make him any more likable to fans.
All of that changed in the season two finale. Smith's Philip realizes his place and his function. While she is pregnant with their fourth child, he has behaved as a bachelor, flying off and attending party after party. He finally comes to his senses when she goes on doctor-ordered bedrest at Balmoral Castle and sees how he has treated her.
"There are two types of people in life," he tells Elizabeth when she makes clear she knows what he's been up to. "Those whom one imagines to be trustworthy and reliable, who turn out to be treacherous and weak… And those who appear to be complex and difficult, who turn out to be more dependable than anyone thought, like me."
"I know exactly what my job is. Your father made it perfectly clear: You are my job. You are the essence of my duty."
The queen tells Philip she gets that he's under pressure and that she can "look the other way" on occasion. But he replies, "I don't want you to. I want you to look my way."
Tobias Menzies: the calmer, settled Prince Philip
Menzies inherits a Prince Philip that is aware of his place and more settled in his role. But he is not entirely at peace with all of it, and seems to ask, 'Is this all there is for me?'
In an interview with Entertainment Weekly earlier this year, Menzies describes the prince's ambivalence in more detail. "We see an episode where he hits various midlife crisis questions, and Peter [Morgan, writer and showrunner] framed it around the moon landing, which Philip becomes very obsessed with."
"It raises thoughts in him of 'What have I done with my life?'… Part of him kind of goes, 'That's what I could have been, if I hadn't chosen this path, if I hadn't married this person…,' which was never his intention, to be this kind of functionary."
The verdict: the better Prince Philip is…
Both actors are brilliant, multi-layered portrayers of a complicated man. And so, it wouldn't really be right to pick one over the other.
However, the decision has to go with Matt Smith as the princier prince. The reason actually has very little to do with acting. It's because of the actor's call last year for Claire Foy's pay to be equal to his.
"Claire is one of my best friends, and I believe that we should be paid equally and fairly and there should be equality for all," Smith told The Hollywood Reporter. "Going forward, I think we…need to strive to make this better and a more even playing field for everyone involved — but not just in our industry, in all industries."
Smith is a true prince at heart.
Season 3 of 'The Crown' starts today on Netflix.
Read more: 'The Crown': Was Queen Elizabeth II Close With Her Younger Sister, Princess Margaret?