'Today': Al Roker Is Taking Leave of Absence From the Morning Show as He Undergoes Shoulder Surgery
Al Roker is having more surgery. Requiring several surgeries over the last few years, he's been in a great deal of shoulder pain, necessitating another procedure.
The popular weather anchor will undergo replacement surgery this week, and he announced he'll be gone from the long-running morning show for a short while.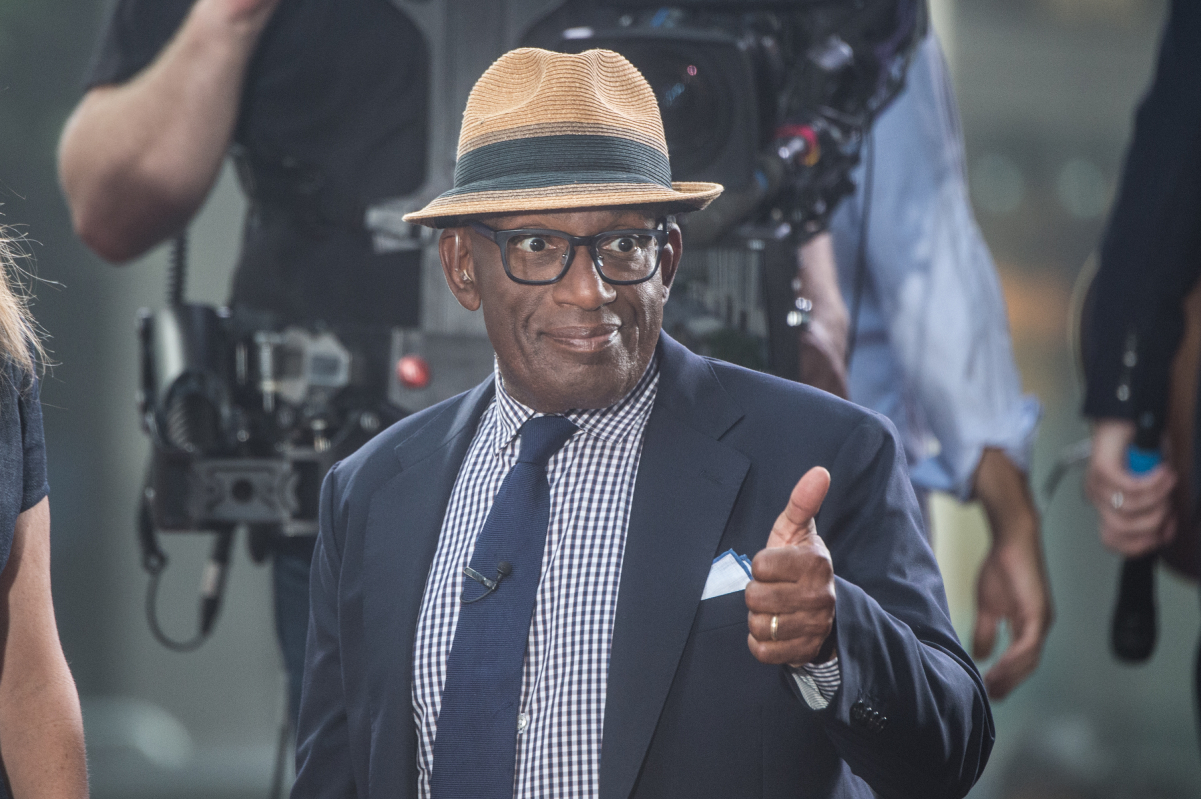 Al Roker is having shoulder replacement surgery
RELATED: 'Today': How an On-Air Racist Remark Impacted Al Roker – and How He Handled It at That Moment
Born in Queens, New York City, in 1954, the morning show anchor this week is undergoing total shoulder replacement surgery on his right shoulder. The pain in his shoulder, according to Roker, had become unbearable to the point that sleep was impossible.
"It's not bad during the day, but at night it's an intense pain that literally wakes me up. For the last month, I've only been sleeping about two or three hours a night, which even for me is a little bit less," he told his Today team.
For now, it's been announced that Roker will be out the rest of the week from the program. After that, he expects to start physical therapy for up to 10 days, and then keep his arm in a sling for a few weeks. 
This isn't Roker's first surgery
RELATED: 'Today Show': Al Roker Explains the Wrong Way to Tell Someone They're Overweight
The father of three is a frequent flyer when it comes to surgeries. He joked this week on Today, "The deal is that I'm going to have replaced everything by 2027."
In 2019, he underwent hip replacement surgery. He said at the time, "All of a sudden, I started feeling this twinge in my hip — and then my back was acting up. It seems like my hip went fairly quickly. In the last three months, my left hip has been deteriorating and I decided, let me go get it taken care of."
In addition to hip surgery, Roker has also had spinal surgery, both knees replaced, emergency carpal tunnel surgery, and in 2014, rotator cuff surgery on his left shoulder.
The role of excess weight on Roker's surgeries
Struggling with his weight for most of his life, the television personality decided on gastric bypass surgery in 2002, losing over 100 pounds afterward. Despite all that weight loss, Roker has needed all the surgeries he's had since then, according to him, because of all the extra weight he carried.
As he told Men's Health in August 2020, "The overwhelming underlying issue was the weight." 
It all comes down to what Roker says he wishes his younger self had done, as he told TV Insider in July 2020.
"I would [tell my younger self], 'Lose weight sooner.'"
He then offered the advice peppered throughout his latest book, You Look So Much Better in Person. "But other than that, I would say to always take chances, because what's the worst thing that happens? It doesn't work, and you pick yourself up and you go forward. And for some folks that's easier said than done, and I understand that."
Here's to a speedy recovery for the Today Show star!
RELATED: Al Roker on Meeting One of His All-Time Idols – 'That Meant the World to Me'