'Today Show:' Al Roker's Net Worth Has Greatly Increased Since 2018
Al Roker of the Today Show has been a part of the NBC for over 20 years, according to Today.com. While already having a full plate serving as co-anchor, weatherman and feature reporter on the daily morning show, Roker also reprised his role as Joe in the Broadway play Waitress last month.
One can speculate that the significant increase in Roker's net worth may be due to his long list of jobs, or it could possibly be credited to Today's long list of exiting anchors.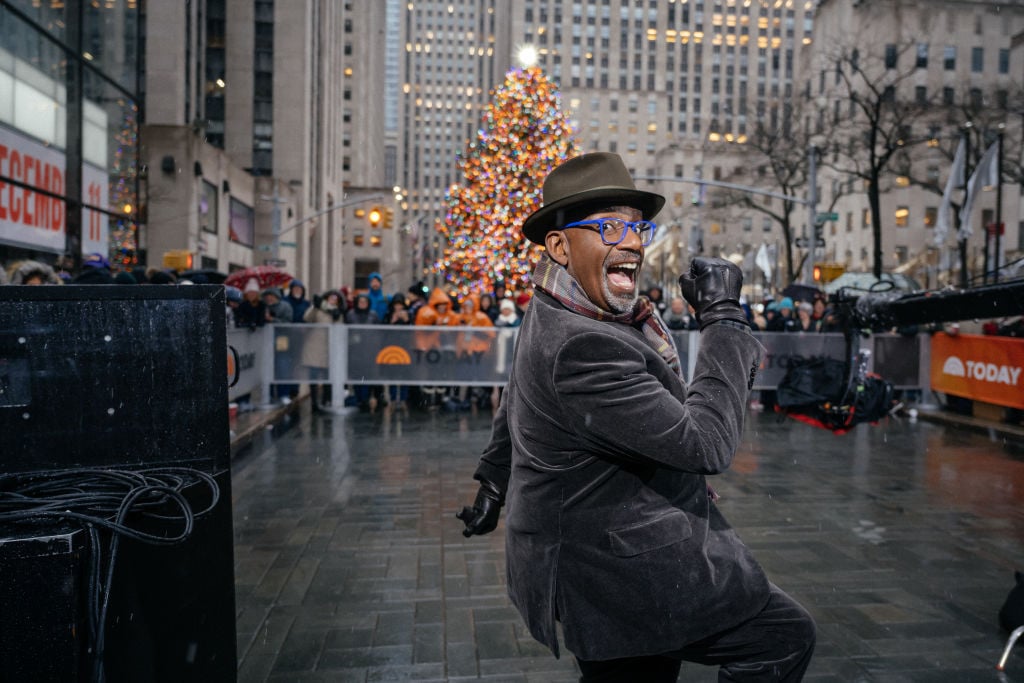 Impressive resume
Roker began his broadcasting career at NBC Cleveland affiliate WKYC in 1978, then headed to WNBC in New York, as reported by Today.com. He became a part of the Today Show team in 1996, forecasting the weather and later doing feature stories.
In addition to his Today Show duties, Roker appears on The Weather Channel, and is also a bestselling author and Guinness World Record Holder. The weather man Roker has also appeared on television separate from his news role and has even been featured on the big screen. His cameos on TV include portraying himself on Will & Grace Will and 30 Rock, and in films including the Sharknado franchise and 2016's Ghostbusters. Roker has exercised his vocal talents for animated movies including Cloudy with a Chance of Meatballs and the sequel, Kung Fu Panda 3, and Madagascar 2.
Now with his second turn on Broadway, his yearly income may be rising along with his many roles. In 2018, Roker's net worth was listed at $30 million. That figure has gone up… significantly.
2019 numbers
According to Celebrity Net Worth, Roker's annual salary from NBC is $10 million per year. The website reports that his most recent contract consists of a 5-year, $50 million deal, which covers his duties on both the Today Show and The Weather Channel.
The daytime Emmy winner is married to Deborah Roberts, who is a television journalist for ABC News. The couple share two children, and Roker also has a daughter from a previous marriage.
His current net worth for 2019 is listed at $60 million.
Why the jump?
Though there are no specific reports as to why Roker's net worth doubled in only a year, possible factors could include his multiple career posts, such as his recent reprisal on Broadway. Making the announcement in October that he was headed to the Great White Way for a second time around, Roker shared that he would be performing with former American Idol champ Jordin Sparks in the Sara Bareilles' Tony-nominated show Waitress the following month. Roker just wrapped his theater run on November 24.
His monetary spike could also be attributed to the several vacancies at the NBC morning news program over the years. Roker's contract is spoken for, but who knows if the empty anchor chairs are motivating NBC execs to provide bonuses for their current co-hosts.
One of the most significant exits, both financially and staff-wise, was the firing of lead anchor Matt Lauer in 2017 due to allegations of sexual misconduct. Fortune reported that Lauer was earning approximately $20 million per year on the show, where his replacement Hoda Kotb is rumored to be getting paid $18 million less. That could leave a lot of leftover change to divvy up amongst the co-hosts.
Megyn Kelly was released from her contract last year, where Business Insider noted that the former Fox News anchor was getting $69 million over a three-year period at NBC. Kelly was released due to racially insensitive remarks. Again, leaving more money in the till.
Closer Weekly reported that Kathie Lee Gifford from Today's fourth hour was bringing in $5 million per year. Gifford left in April and was replaced by Jenna Bush Hager, who's annual salary is $4 million. For those doing the math, that's $1 million left over.
Though it's not clear what former co-host Tamron Hall was making while on Today, her departure in 2017 most likely helped the network's budget. Roker was sad to see Hall leave, but wished her well on her new talk show, husband, and son. "I'm thrilled she's got her show, but I'm even more happy that she's has a family and she's happy, and that's what counts," he said, according to USA Today.
So could the increase be credited to the exited co-hosts of the NBC morning show, or is it due to Roker's impressive roster of roles he fills? Only Roker knows, but it's a safe bet that he's thankful for the new number.