'Today Show' Star Al Roker Shares the Best Advice He Got From This TV Legend
Al Roker of the Today Show has been a part of NBC for over 40 years. Yet his role as everyone's favorite weatherman is only part of his career profile. The Today star has authored several books, appeared in films and television shows, starred on Broadway, and is a hands-on family man with three kids.
Following some sage advice he received from an iconic television actor, Roker shares the words of wisdom he took to heart.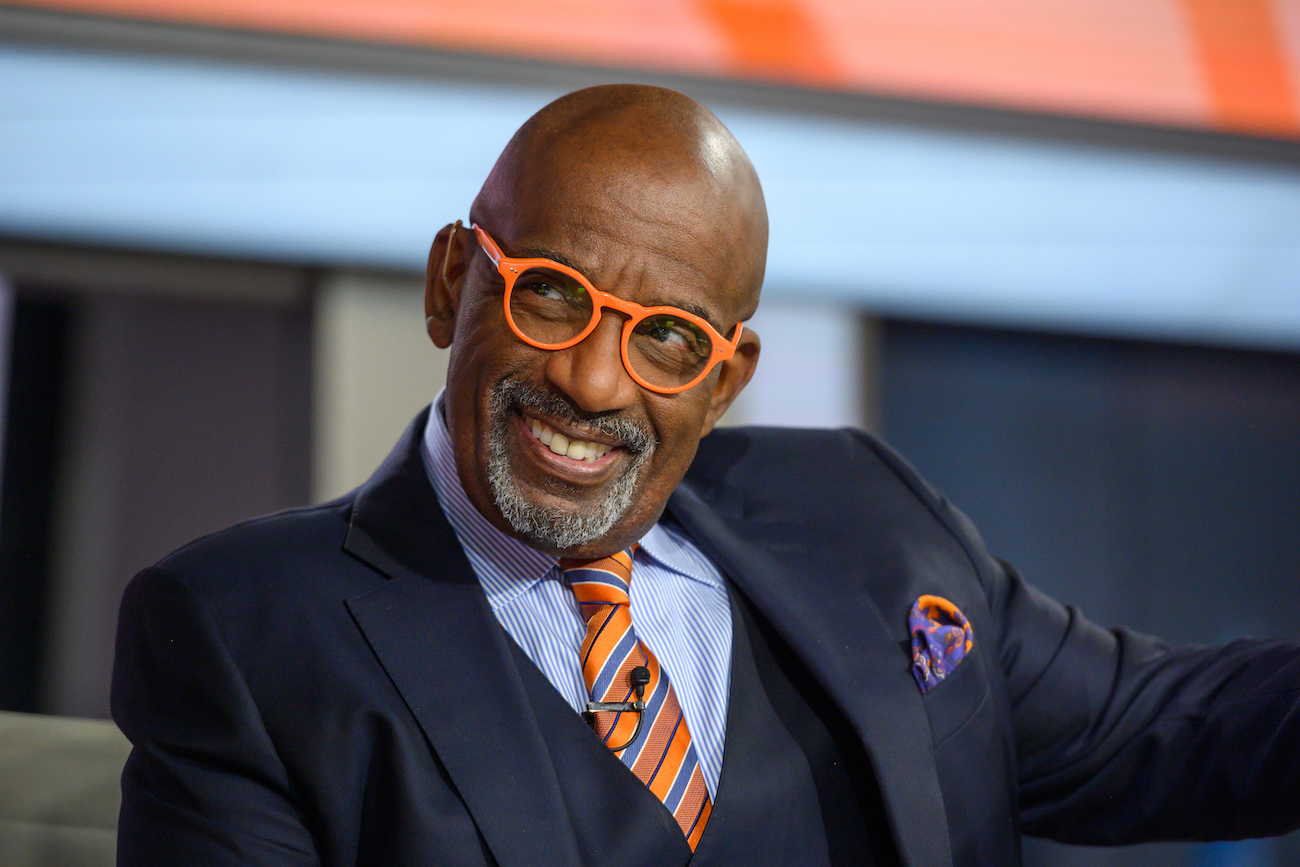 Al Roker, author
The beloved weatherman recently released his 13th book entitled You Look So Much Better in Person: True Stories of Absurdity and Success. Roker brings stories from his personal life to readers in this collection of essays.
"It's stories about what I've learned over the last 40 years working in this business," he said on Today in January, then referenced the book's title. "At least once a day, out on (Rockefeller) Plaza, I'm shaking hands and people say, 'You look so much better in person.' I think people think that's a compliment."
Having to report to Studio 1A in the wee hours of the morning each day, Roker has to prioritize his time to pursue other projects.
RELATED: 'Today Show's' Al Roker Confesses His 'Man Crush' on This Co-Host
"I get up an hour early just to make sure that I have the time to do the things I want and need to do," the Today star told Business Insider. "I wrote the book before I would even get on the phone with my meteorologist. I would write when I was traveling. Instead of getting on your phone and scrolling the internet, there's a lot of things you can do if you don't go down those internet rabbit holes."
'Today' star hits Broadway
Roker also has theater credits to his name, where he appeared in the musical "Waitress" for two separate stints. The NBC star revealed he hesitated when first offered the role of Old Joe in the Broadway play. His daughter stepped in to give him a much-needed push.
"The first time when I was called, and asked if I would like to be old Joe … I was going to say 'no,'" Roker recalled. "My daughter who, at the time was a junior at LaGuardia School of Performing Arts, said, 'Dad, how do you say no to Broadway?'"
Deciding to check out the play for himself, Roker and his daughter went to see "Waitress" to help him decide. Afterwards, the potential thespian still had his doubts.
"I said, 'Sweetie, I can't do this,'" Roker remembered. "And she said, 'Dad, of course you can. There's a song that's two minutes and 20 seconds, you can just talk on pitch, say yes.'"
Wise words from Captain Kirk
Changing his "no" to a "yes" stuck with Roker, where he now takes on a variety of projects. The Today star recalled receiving some sage advice from renowned actor William Shatner of Star Trek fame, who is still actively working at 89 years old.
"I asked William Shatner, "What's your secret? You're busier now and more relevant now than you've ever been,'" Roker said. "He said, 'Al, I never say no. I always say, yes. What's the worst that can happen? You've heard my albums.'"
Though he often keeps the door open for new opportunities, Roker is quick to say "no" when it comes to anything that infringes upon family time.
RELATED: Why 'Today Show's' Al Roker Says It's Important to Apologize to Your Kids
"The power of no is important, especially when it comes to my family," he remarked. "I try, but don't always succeed, to say no to things that don't put them first."