'Today Show's Al Roker Shares Joys and Struggles of Raising A Child With Special Needs
Al Roker of the "Today Show" talks about his son Nicholas and parenting a special needs child.
Al Roker of the Today Show  has served as as co-anchor, weatherman and feature reporter on NBC for over 20 years, according to Today.com. His affable nature and warm rapport with his colleagues and viewers have solidified him as a fan favorite.
Roker often speaks lovingly of his wife, ABC news correspondent Deborah Roberts, and children Courtney (from a previous marriage), Leila, and Nicholas. The beloved weatherman recently shared some thoughts on his parenting journey with his only son, who has special needs.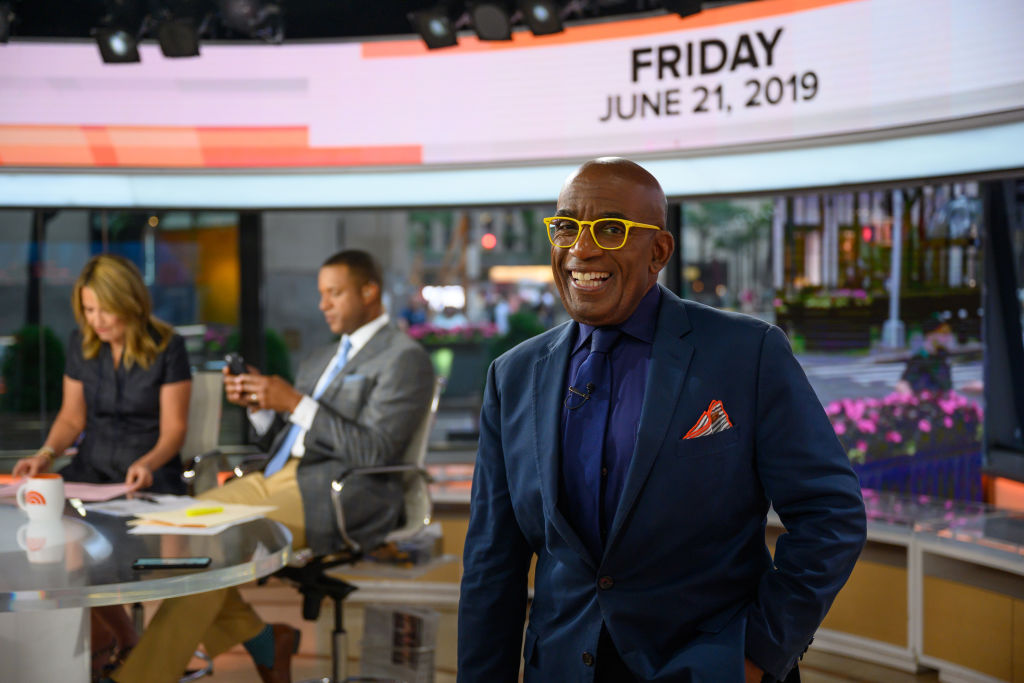 Family man
Roker met Roberts in 1990 when she started as a general assignment reporter for NBC. "Al was so sweet," Roberts told People in 1990. "He showed me pictures of his daughter and talked about his family. I just thought he was a nice guy, and that was that."
Since Roker was married at the time to former wife Alice Bell, he and Roberts were just on a friendship level. After Roker split from his wife, he began to turn on the charm with Roberts, and the two tied the knot in 1995. Roker's daughter Courtney from his marriage to Bell was just 8 years old at the time.
The Today Show co-host welcomed his first child with Roberts in 1998, daughter Leila, after going through in vitro fertilization treatment. "At 9:17 a.m. on Tuesday, November 17, 1998, I heard the most wonderful sound: the cries of our newborn daughter, Leila Ruth Roker," he wrote in Guideposts magazine. "A nurse held her up for Deborah to see. My wife started to cry, and so did I." Their son Nicholas was born four years later.
Seeing the signs
As time went on with Nicholas, Roker and Roberts began noticing he wasn't hitting certain expected milestones. "We knew right from the beginning that he would be up against a whole different set of challenges," Roker wrote in Guideposts in April. "He wasn't developing as fast as he should have, not holding our fingers as tightly, not always meeting our gaze, not as quick to crawl. At three, he hardly talked and could barely walk."
The weatherman has shared in the past how it can be paralyzing to not know how to help your child. "When you're parents and there's something not right with your child, sometimes you can almost freeze, because it's so overwhelming," Roker said.
After seeing several doctors and specialists, the dad of three shares that his son's diagnosis is not clear cut. "Now that he's 17, I can tell you that, yes, he's somewhere on the spectrum and maybe obsessive-compulsive. But those labels can be frustrating; they don't begin to describe who Nick really is," he wrote.
Serving and growing
Roker shared that through activities like Tae Kwon Do, swimming, and serving in his church, Nicholas is growing into a mature and loving young man. The Today Show co-host looks back at his son's involvement in Sunday worship as a key in helping him develop. "On Sundays when I was feeling really down about Nick—wondering where our son would find his place in this world—I found it a comfort to note that some of the acolytes also had special needs," Roker wrote. "One performed his duties in a wheelchair; another had Down syndrome. Nick watched and wanted to join them. And the folks who oversaw the acolytes were happy to have him."
He now sees how Nick's role in the church has truly helped his growth and maturity. "Ever since he's become an acolyte, Nick has the clearest focus, Sunday after Sunday. Those qualities that you might think would hold him back are exactly the ones that drive him forward," Roker shared in the article. "If I thought tae kwon do was all about form and purpose, so is this. Lighting the candles, carrying a torch, holding up the Bible for the lesson to be read and marching down the center aisle with the cross, concentrating on that altar. On Sundays he serves the Lord."
Roker goes on to gush about his son's loving qualities and strong sense of discipline. "Nick is a hard worker; he's got a great sense of humor; he's outgoing and a good swimmer; he's developing a pretty good top-of-the-key basketball shot," he raved. "He takes chess lessons a couple times a week, and he does okay. He's also very affectionate—like his grandfather—and full of love to share."
Roker also showed transparency in sharing that it can be tough at times raising a child with special needs. "Do I get frustrated with my son sometimes? You bet. But then I remember my dad, how understanding he was. And Deborah reminds me that I have to show my son not only that I love him but that I like him as well. More than that, I admire him," he wrote in the article.
Recently, the lovable weatherman posted a heartwarming Instagram of himself with Nick. "Even though he can drive me crazy, I cannot imagine life without @nickroker155," he captioned the photo.
It's not hard to understand why Roker has such a strong fan base!