'Today Show's' Hoda Kotb Just Made a Big Announcement
Hoda Kotb of the Today Show and Today with Hoda and Jenna has been on maternity leave since April, making some fans wonder (and worry) that she may not be returning to the news desk. Kotb recently phoned in to the morning news program to make an announcement regarding her return.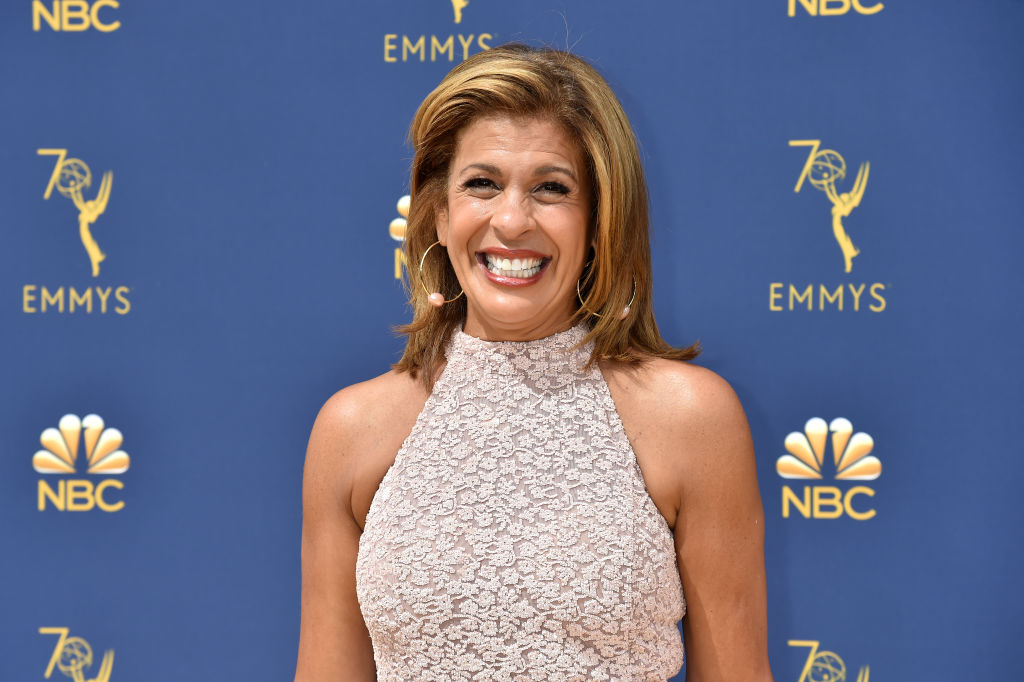 Enjoying family life
Kotb left for her maternity leave after adopting her second daughter, Hope Katherine, with boyfriend Joel Schiffman in April. In a previous video call on the show, the news anchor spoke of how she was enjoying the normal day-to-day routine of family life. "I feel like I've lived 54 years and I've loved every minute of it, but if there's a window or a moment in my life that has mattered more than anything, it's right now," she said on the call, according to Today.com.
Her long absence has concerned her loyal fans that she may decide to leave the news desk to focus on her family full time. Kotb acknowledged the length of time she'd been gone from the morning news show. "I know it's sort of weird that I'm taking this much time, but I just feel like sometimes in life you don't know how much of your kids' lives you're gonna be able to see," she said on the previous video call. "But I would say to myself, 'I'm not gonna miss right now. This is a moment in time that I'm trying to freeze — I'm trying to remember everything."
Breaking news
While Kotb is clearly enjoying her time with Schiffman, baby Hope, and daughter Haley Joy (whom the couple adopted in February 2017), she apparently is getting the itch to go back to the set with her fellow co-hosts.
"There hasn't been a second that I haven"t loved (with the kids). I loved it all. But the other big realization I had on this maternity leave is how much I love you guys," she said by phone to her co-anchors on Today.
Posting a video to Instagram Tuesday morning, Kotb delivered the news her fans have been longing to hear. "Hi guys. Guess what? It's time to get my roots done. I'm coming back to work. I'm gonna be there on September the 3rd. Right after Labor Day. You guys, I'm so excited," she said.
Kotb let her followers know that while they have missed her, the feeling is mutual. "Look, I'm not gonna lie, this probably has been the best summer of my entire life with these two kids. I've loved every second of it," she said, then added, "But you know what else I'm gonna love? Coming back to you guys. So I am gettin' ready. I'm setting my alarm, 3:15 a.m. OK? We'll be back in business. I love you guys. I cannot wait to see you."
The television journalist also shared her excitement on being reunited with her Today team. "I always knew how awesome our Today show family is, but you don't really realize it until you step away for a minute and then you think to yourself, 'Wow, I get to go back to that,'" she said on the call to the studio.
Getting and giving advice
Jenna Bush Hager, Kotb's new co-host on Today with Hoda and Jenna, also just left for maternity leave after having a baby boy. Hager replaced Kotb's longtime co-anchor and friend Kathie Lee Gifford, also in April. Kotb shared some advice that she got from Gifford about not letting work weigh on her mind during her time away. "[Kathie Lee Gifford] gave me words of wisdom: 'When you establish a show, it's been established. It's a great show and it's going to be a great show,' " she told to People.
The advice was good enough to pass on, which she did to Hager when it was her turn to take her leave. "I told [Jenna], 'Be there, be in the moment. When you step back into work, you will be with us.'"
Kotb also realizes that while she has savored these moments with her family, there is a lot of hard work that goes into raising children. "It's not a vacation. I worked harder on maternity leave than I did at work," she said, according to People. "You're up at the crack of dawn, and you're up all hours. Stay-at-home moms should be called work-at-home moms. You are up all the time. We post stuff on Instagram from the beach, but it's work. But it's the best work. It's the best work I did in my life. I don't know if my kids will remember it, but … I will always remember."
Fans can mark their calendars for Kotb's return to Today on September 3!