'Today Show's' Hoda Kotb Reveals She Considered Not Returning To Work After Adopting Her Second Daughter
Hoda Kotb of the "Today Show" shares why she decided to go back to work after adopting her daughter Hope.
Hoda Kotb of the Today Show and Today with Hoda and Jenna returned from maternity leave a little over a month ago after adopting her second daughter Hope in April with longtime boyfriend Joel Schiffman. Kotb adopted her first daughter Haley with Schiffman in 2017.
While the anchor is clearly back in the swing of things at the desk of the morning news program, she recently commented that she briefly contemplated leaving her journalism career so she could stay home with her children full-time.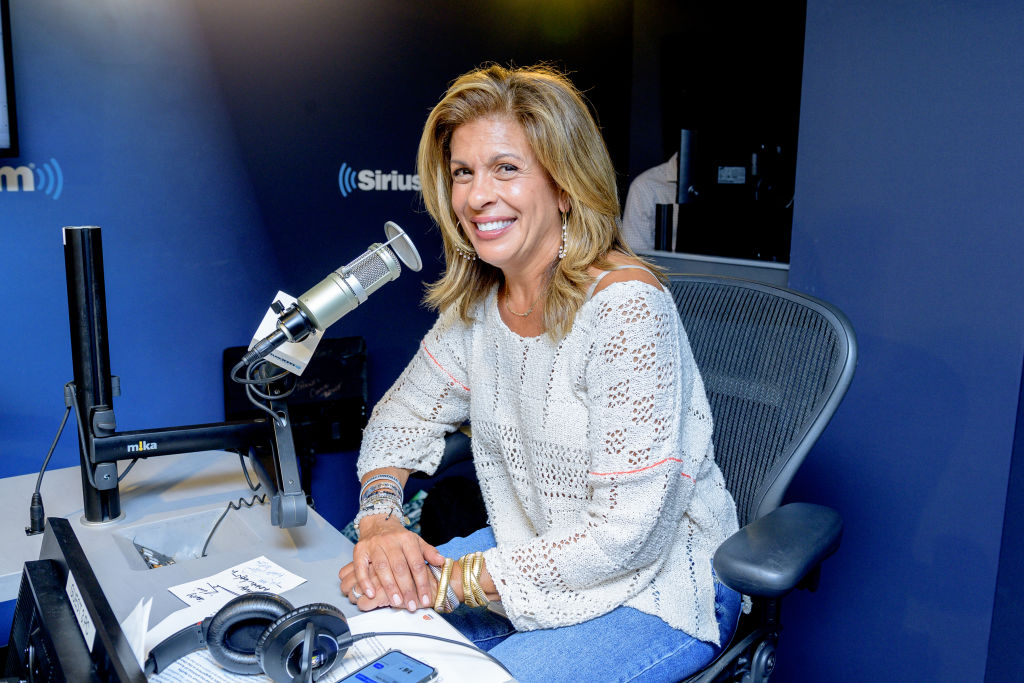 Reveling in family time
During her maternity leave, Kotb would sometimes call in to Today or have video conversations with her co-hosts. She often expressed how she treasured the time she was spending with her family. "I feel like I've lived 54 years and I've loved every minute of it, but if there's a window or a moment in my life that has mattered more than anything, it's right now," she said, according to Today.com.
At the time, Kotb acknowledged that her leave was continuing longer than she initially expected. "I know it's sort of weird that I'm taking this much time, but I just feel like sometimes in life you don't know how much of your kids' lives you're gonna be able to see," she revealed to her co-hosts and viewers. "But I would say to myself, 'I'm not gonna miss right now.' This is a moment in time that I'm trying to freeze — I'm trying to remember everything … I feel like we miss so much of our kids' lives and I feel like I will again in a little bit. We all do, and that's life. But sometimes you get a window where you don't miss. This is my tiny kind of moment."
Second thoughts
Kotb recently revealed that she did consider leaving her post at Today to focus on her family 24/7. "There was probably a minute there where I was thinking to myself, 'I've worked for, like, 30-plus years of my life and now I get this. Do I really want to be working while I'm doing this?'" she said to Us Weekly.
Back in 2018, Kotb had shared that becoming a mother helped her find her true purpose. "My whole life, my career has been riding shotgun with me. But now, with Haley, it feels like, for the first time, I can see clearly," she told Us Weekly last year. "I understand my purpose. I understand why I'm on this earth. All of a sudden, the most exciting part of the day is after work when I'm holding her. Not when I'm interviewing someone, even if it's Beyoncé!"
Why she returned to 'Today'
While the Emmy-winning journalist may have paused before deciding to head back to the NBC news desk, she ultimately realized that her career could set a positive example for her daughters. "I think at the end of the day I realized I actually love work, and I want my kids to know that work is an awesome thing," Kotb said.
She brought up an exchange she had with daughter Haley on how she is trying to send the message that working can be enjoyable and important. "Haley said to me when I was leaving for work, 'Don't go, stay home.' But I said, 'Mommy loves work,'" Kotb said. "I want her to be a worker."
Last year, the Today Show anchor commented on how her own mother had been an exemplary role model for her growing up. "My mom was a working mom and she never said, 'Mommy wishes she could be home.' I want Haley to know you can be a loving mom and also be a multifaceted person," Kotb shared. "Would I like to spend every waking second with her? Yes. But I also know that to be happy, you have to have other things you enjoy. I want her to know work is a good thing if that's what she wants to do."
Now, Kotb is focusing on the happiness that has come her way, and encourages others to realize that good fortune can happen later in life. "What I realized is that everything good in my life happened after 49," she said, as reported by Page Six. "I met Joel at 49, we adopted Haley at 52, we adopted Hope at 54 — I mean it's insane.For all the people who are late bloomers, hang in babe. It's fun at the end, it's really fun at the end."