'Today Show's' Hoda Kotb Spills Details on Her Upcoming Wedding
The Today Show co-hosts are still busy celebrating Hoda Kotb's engagement announcement earlier this week. Preparing to wed her longtime beau Joel Schiffman, Kotb is starting to reveal what she's planning for the special day, including how to tell the news to their two daughters, Haley Joy and Hope Catherine.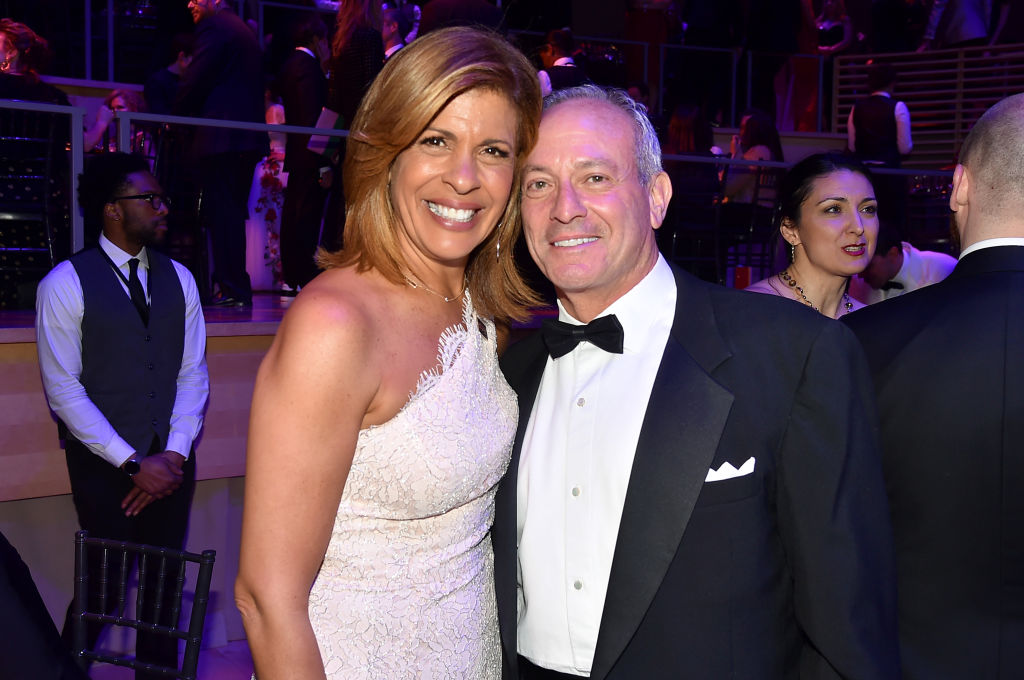 Whatta weekend!
Kotb stunned her co-hosts at the Today Show table with her news, showing off her beautiful engagement ring to Al Roker, Craig Melvin, Jenna Bush Hager, and Savannah Guthrie, who all erupted in smiles, applause, and squeals of delight.
The newly-engaged Kotb revealed that Schiffman popped the question to Kotb during a romantic dinner by the beach while taking a weekend vacation. "And he was like, 'I have something else I would like to say,'" she shared, according to CNN. "He said some beautiful things and then he got down on one knee. He said 'Would you be my wife?"'
Kotb was completely taken off guard. "My heart has literally been pounding," she told her co-hosts. "I was totally shocked. He had a good poker face."
Past comments on marriage
Kotb was previously married to Burzis Kanga for two years until they divorced in 2007. Since then, she has been hesitant about taking another trip to the altar.
"I feel like everything's great," she said in September 2018 when asked about the possibility of marrying Schiffman, according to People. "We're together. I feel like there's not a rush other than we're old, and we probably, if we're going to do it, we might as well do it. But I think it's fun like this. I don't mind it… We're enjoying our lives. Yeah, I think we're good this way."
Though the Today anchor wasn't hinting toward walking down the aisle any time soon, Kotb was sure who she'd be spending the rest of her life with regardless of a wedding ceremony. "I love Joel," she declared. "I mean, I'm going to be with Joel until my last breath — I know that."
Plans in the works
Kotb is wasting no time on getting the ball rolling for the big event, hinting that the special day may be in the (very) near future. "I sort of think we probably want to do it sooner than later, because what are we waiting for? And I kind of think we might do a destination wedding," Kotb shared, as reported by People. "We may go back to the place we were engaged. We haven't thought about it too much, but we might do something like that. The place is special to us."
The television journalist wants to have a low-key vibe and skip any over-the-top flash. "Nothing we do is about bells and whistles in that way, Kotb said. "All I want it to be is fun and happy and I just want everybody to feel easy breezy. No coordinated bridesmaids. Come as you are. That's the theme of the rest of my life."
The couple adopted their two daughters – Haley in 2017 and Hope earlier this year in April. Kotb and Schiffman are still deciding on the roles their kids will play in their special day. "We're still trying to figure out that part. I think they would just think it's a party that shows mom and dad how much they love each other," Kotb said. "We haven't told them yet. I don't know how you do it. We are just going to say we're having a party to show how much we love each other."
Congratulations to the happy couple!