'Today Show's' Jenna Bush Hager Just Made Her November Book Club Pick
Jenna Bush Hager of the Today Show and Today with Hoda and Jenna is winding down her maternity leave from NBC. Though she's returning to the news desk in mid-November, Hager didn't want to make viewers wait for her November pick from her book club, Read With Jenna.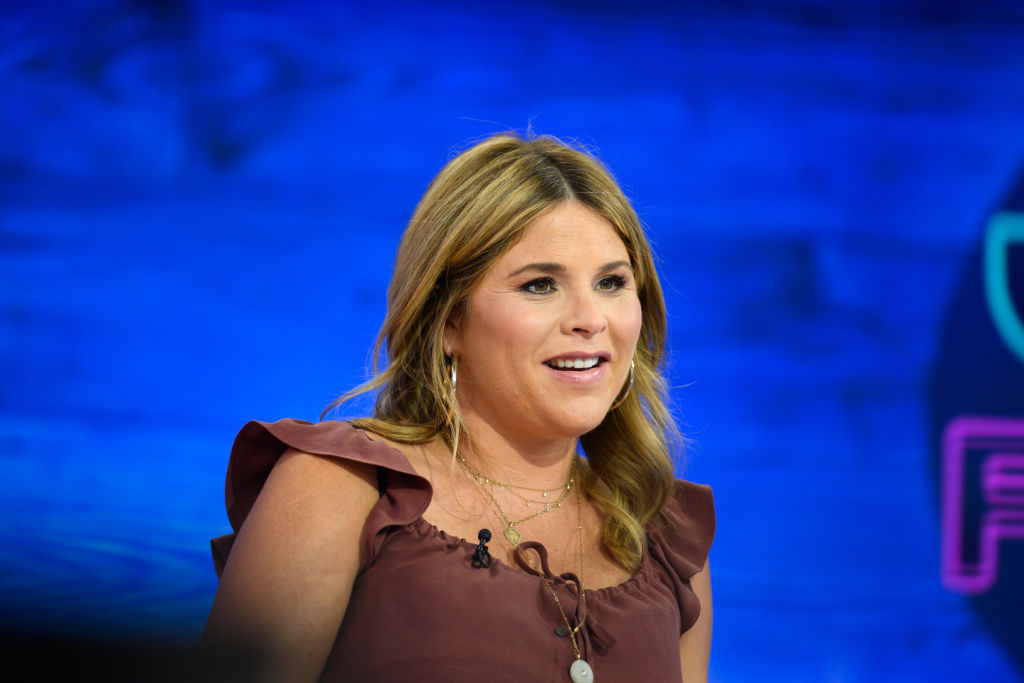 Sharing a favorite pastime
Launching her book club in March, Hager's selections have been called "publishing's most coveted seal of approval," according to Entertainment Weekly. The mag also said her influence of literary selections is something that hasn't been "seen since Oprah's glory days." 
Consistently seeking out books from prolific and diverse authors, Hager purposely puts the spotlight on underrepresented cultures, while appealing to a wide audience. "We've chosen books that are about identity and family, about finding our own voices," she said.
An avid reader and book lover, Hager saw a book club as the perfect vehicle to share her favorite hobby. "I'm always recommending books to friends, and I'm always asking for recommendations," Hager told Glamour. "Recommending books is something I do in my day-to-day life, and I just gave it a little bit of a larger platform on the show."
This month's pick
For November, Hager has selected "Nothing To See Here" by Kevin Wilson. According to Today.com, The plot focuses on a pair of estranged friends, Madison and Lillian, who ended up heading in completely different directions over the years. While Madison became a politician's wife and inherited the money and power that comes with the role, Lillian had to work two jobs in a grocery story and live with her mom in order to survive financially.
The tables turn when Madison seeks the help of Lilian due to the sudden arrival of her spontaneously-combusting twin stepchildren that now have to live with her due to the death of their mother. "It sounds a little bit sci-fi but I don't think any book has touched me about parenthood as much as 'Nothing to See Here'," Hager said.
The author revealed that he had a penchant for the flammable topic. "I've been obsessed, since I was a kid, with spontaneous human combustion," Wilson said. "And then I had kids."
The writer shared that caring for his toddler inspired the idea for the book. "I started thinking about, 'Oh, well what would it be like if you had to take care of a kid who actually burst into flames.' The novel just kind of spiraled out of that," Wilson said.
Perfect for the holidays
"Nothing to See Here" appealed to Hager for its focus on family and the message on accepting yourself regardless of your flaws and idiosyncrasies. "The theme is definitely on family and being yourself and finding who you are, even if what you are seems strange to the rest of the world," Hager explained.
The book club founder recommends the book as an ideal topic of conversation with family and friends over Thanksgiving dinner. "I am into having a family book club," Hager shared, "let's discuss it around the turkey. You know what I'm saying, turkey and gravy!"
Hager applauded the author for the novel's thoughtful prose, knowing readers will definitely be impacted by the story. "It's short and beautiful," Hager said. "My favorite thing that Kevin Wilson did was that every word mattered. You will read it and think, how could somebody write like this."
"Nothing to See Here" is on sale now.