'Today Show's' Jill Martin Tells Why She Chose to Freeze Her Eggs
Today Show contributor Jill Martin is a steady presence on the morning news program, as well as its third hour, and Today with Hoda and Jenna. Whether it's sharing the latest "Steals and Deals," consulting on an ambush makeover, or offering some feedback on a given hot topic, Martin has a solid rapport with the program's audience due to her authenticity and open demeanor.
Martin has shared some personal aspects of her life on the air, most recently her engagement, becoming a stepmom, and a reproductive process she decided to go through.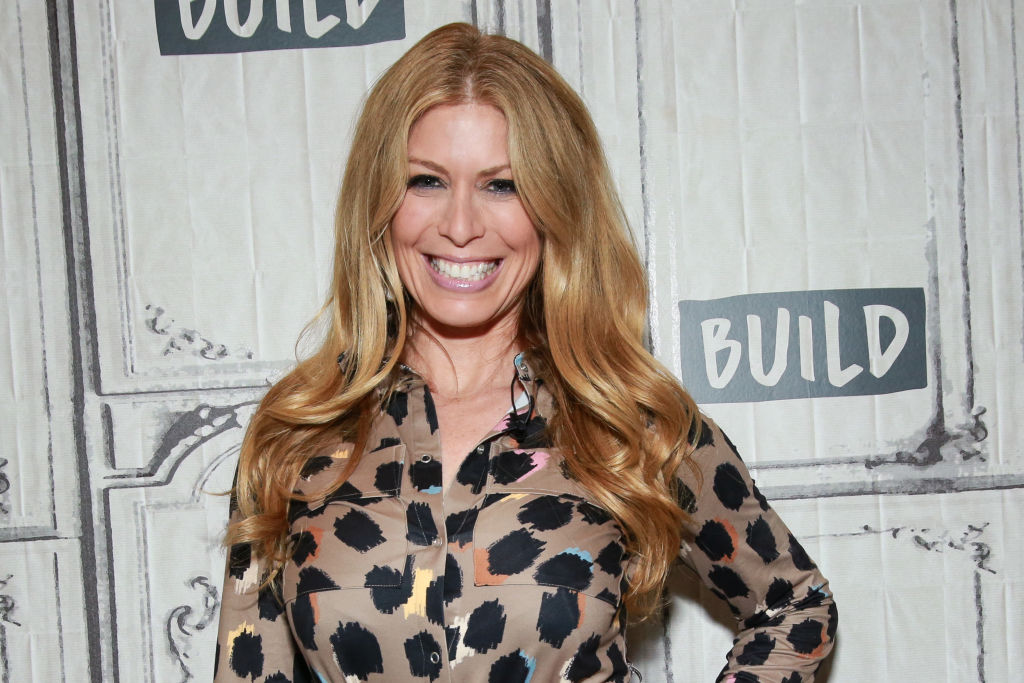 A memorable Memorial Day
The Today Show talent recently shared the good news of her engagement to Erik Brooks, whom she met on a dating app in 2017. "After endless dates, failed relationships and many tears I decided (after much nudging from my mother) to try online dating," she wrote in an essay for Today.
Two years after they met, Brooks proposed to Martin in the Hamptons over Memorial Day weekend, according to Today. "It took me a few mins to say yes — he actually said 'Is the answer 'yes'?' as I hadn't responded! I said of course!!! Yes!!" she said.
Martin has also become a stepmom to Brooks' three children from a previous marriage. She openly discussed on the air that while there have been some challenges that have come along with the role, she's enjoying a close relationship with her fiancé's kids.
Why she's sharing her story
In April, Today Show co-host and meteorologist Dylan Dreyer shared that she and husband Brian Fichera were dealing with secondary infertility, a condition where you have one or more biological children but then struggle to conceive again, according to Today. After she and her husband sought a medical specialist for the condition, Dryer went on to joyfully announce in July that she is pregnant with her second son.
Dreyer's openness inspired Martin to discuss her decision to freeze her eggs five years ago. "Dylan's story opened up the conversation to so many, I know it did for me," Martin wrote on Today.com. "I think having the platform we have here at TODAY, while it's not an obligation to share everything publicly, we do know the impact we can make when we do choose to share. I feel today more than ever, women are doing just that. As a result, we are starting more and more conversations together."
A major decision
Martin wrote on Today.com her reasoning for making the reproductive decision. "I wasn't in a relationship of consequence at the time and, to be honest, wasn't really ready to have a baby. I always dreamed of having at least one child," she wrote. "I grew up in a family with two beautiful parents and an unbelievable brother and that is what I knew. I felt like I should follow that 'formula,' but have since come to the realization that my plan is a different one."
She described the process of freezing her eggs in the hopes it would help other women considering the same path. "The process of freezing was intense and painful. I remember taking the needles out of the refrigerator while working on a show and giving myself a shot in the stomach (while I still had my microphone on.)," Martin wrote. "I had to do it twice (sometimes three times) a day and go to the doctor every other day for two weeks — the entire process takes a month. No one knew what I was going through because I didn't share it. I guess part of me was disappointed in myself that I didn't live out my intended plan."
Now that Martin is in a committed relationship, she is grateful to have choices. "Fast forward five years, and I am in a serious relationship with a man I love. My boyfriend has three amazing children, but I'm not sure that kids are in our future. What I do know is that I am happy and lucky to have options," she wrote.
The Today Show team member came forward with her story to provide any insight or support to other women trying to make the same type of decision. "Will I have regrets (whatever the choice) is the question I always ask myself. Any decision you make or don't make has consequences. In the end, I still want a happy ending — whatever that looks like for me. I hope you get yours too," Martin wrote. "I chose to share this story for all those women who are in a similar situation. In the end, the option is ours, and so is our personal journey."