'Today Show's' Savannah Guthrie Talks About IVF and Having Kids in Her 40s
Savannah Guthrie of the Today Show has been a lead anchor on the morning program since 2012. She married longtime love Michael Feldman, a communications consultant, in 2014 and the couple went on to have two children.
Guthrie has a lot to juggle with her high-profile career and role as a hands-on mom. She recently discussed her work-life balance, becoming a first-time mom at 42, and going through in-vitro fertilization to have her son before she turned 45.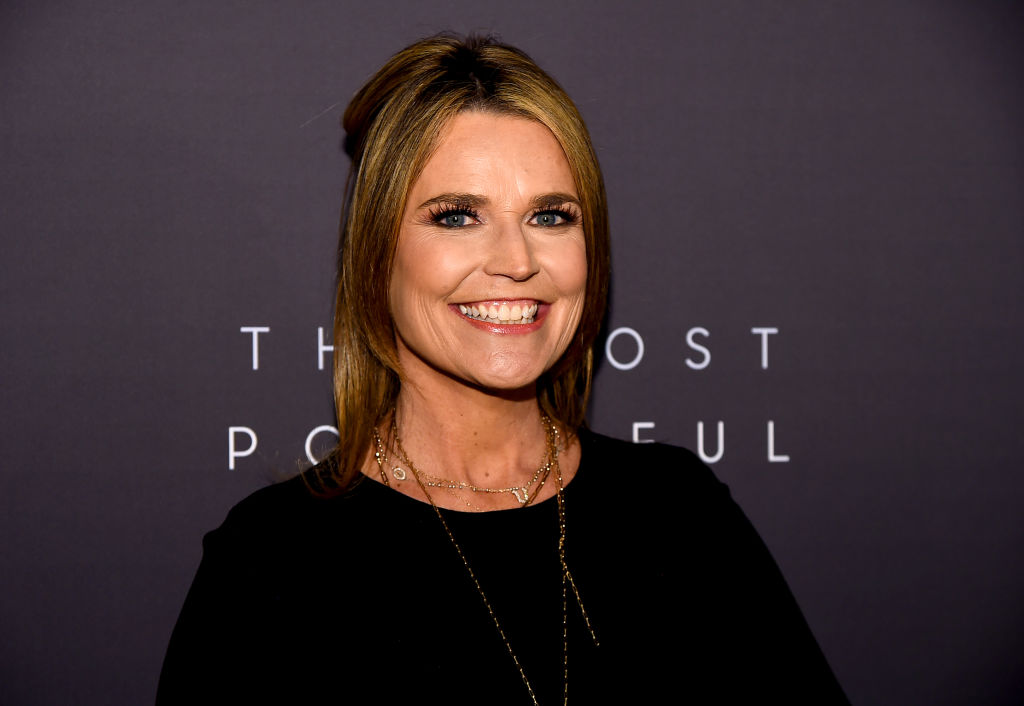 The juggling act
With a daily 4 a.m. wake-up call, Guthrie is up and out of the house at the crack of dawn in order to start reading the news by 7 a.m. Despite the early hours, she sees the benefits of having time later in the day. "I get home most days midday. Which means I can pick up my little one from his Montessori day care, we can have lunch together, he goes down for a nap, I go down for a nap, we pick up my daughter from school, and we have the whole afternoon together," she told Health Magazine. "My husband's home early, so we eat dinner together. I put them to bed most nights."
As for time for herself, it doesn't come easy. "I do feel guilty if I even go do an exercise class. So I actually try to schedule it while my daughter's in school and my son is napping. But that means a shorter nap for me…and when your job starts at 4 a.m., a nap feels pretty important," Guthrie said. "I feel so much better if I just take a nap. I have a big cup of coffee at like 2:00; then I feel great. It gets me through dinner and bedtime and all that stuff."
Motherhood at 42
Guthrie had her first child, daughter Vale, at 42 years old. She reflected on the benefits of starting a family later in life, and how she now has more defined priorities. "I think one great thing about being an older mom is that you are at a different place in your career where, in many cases, you have a little more say over your schedule and the choices you make. In your 40s, and now my mid-to-late 40s, you have the difference in attitude where you can figure out what matters and what doesn't," she told Health Magazine. "And guess what? What matters is your family."
The news anchor also shared that she hadn't planned on waiting to have children, though that's how her life unfolded. "Having kids later in life wasn't so much a choice—it was just the way life happened for me—but when I think about being in my 30s and what I was doing and trying to build a career, it would have been incredibly difficult for me to have kids back then," Guthrie said.
A big decision
While Guthrie and her husband were grateful that they were able to have their daughter Vale, after some deep contemplation they chose to pursue in-vitro fertilization for another baby (son Charley), knowing there were no guarantees. "I knew it was the winning lottery ticket to have one child—I was 42 when I had her. So I never dreamed that I would have two. But with Charley, I did do IVF. So I would say Vale was a miracle, and Charley was a medical miracle," she shared. "When making that decision about whether to go through IVF, my husband and I talked about it a lot. I didn't want to start a process where we spent all of our present searching after some future…when our present was so lovely and beautiful and enough. But I also knew I would love for Vale to have a sibling—especially because we are older, it was important to me for her to have a sibling, somebody to do life with."
The Today Show anchor acknowledged that it can be a difficult journey to have children at her stage of life and how grateful she is for her kids, knowing that many women in her position do not have the same outcome. "My husband and I, we decided, 'OK, let's give it a shot,' you know? But it ended up taking more than one attempt. It took a few. But we were lucky. I always say, Charley was, like, the last egg out," Guthrie revealed. "He really was. And we're so blessed. Going through what we did, it makes you realize that everything has to go just right to have a healthy baby. I really feel for so many women who are struggling and wishing and wondering, 'When's it gonna be my turn?' I know. And I understand."
Guthrie's warm demeanor matched with her journalistic prowess is one of the reasons the Today Show grabs so many viewers each morning!