Todd Chrisley from 'Chrisley Knows Best' Charged with Tax Evasion. What Does He Do for a Living?
Reality star Todd Chrisley and his wife Julie have been indicted on federal tax evasion charges.
Todd Chrisley may not know best when it comes to paying the IRS. On August 13, a grand jury in Georgia indicted the Chrisley Knows Best star and his wife Julie Chrisley on federal tax evasion charges. 
The indictment is a major blow to the couple, who have flaunted their flashy lifestyle on their USA Network show for seven seasons. The show was successful enough that their kids, Chase and Savannah, got their own spinoff, Growing Up Chrisley, which premiered in April 2019.
Todd Chrisley says a former employee set him up 
The Chrisleys were indicted on 12 counts of conspiracy, bank fraud, wire fraud, and tax evasion. Prosecutors allege that the famous couple fraudulently obtained millions of dollars in loans from banks and also evaded taxes between 2007 and 2012. The couple's accountant Peter Tarantino was also named in the indictment. 
In a statement issued on Instagram before the indictment, Todd Chrisley, 48, claimed a former "trusted employee" was to blame for his legal problems. Chrisley did not named the employee, but said this person had stolen "big time" from the family by "creating phony documents, forging our signatures, and threatening other employees with violence if they said anything." 
After the employee was fired, he went to the U.S. attorney's office and claimed the family was engaged in various financial crimes, according to Chrisley. But Chrisley insisted that he and his family "have nothing to hide and have done nothing to be ashamed of … we've done nothing wrong."
Chrisley has previously claimed an unnamed business partner forged his signature and took out a mortgage on his former Georgia home in his name. According to Radar Online, that individual is the same person Chrisley now claims went to the feds. 
Chrisley made his money in real estate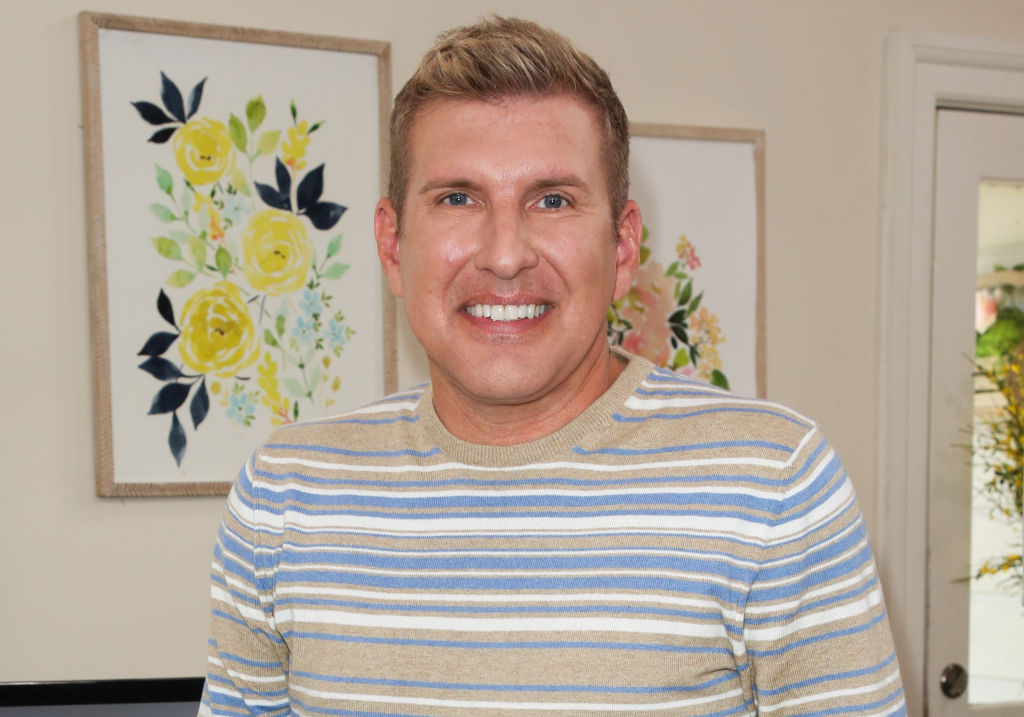 Reality TV made Chrisley famous, but it was his career in real estate and investing that made him money.
At one point, Chrisley owned an investment firm, Chrisley Asset Management, which purchased foreclosed homes and then sold them for a profit. That business, which was founded in 2010, is now defunct, according to Investopedia. 
Julie Chrisley also has her own money and in the past has lent her husband millions of dollars. "She is well-off," the couple's attorney Robert Furr told People in 2014. "She has her own money. This is money that she lent him over the years for his business. It's as simple as that."
According to Celebrity Net Worth, Todd Chrisley's net worth is -$5 million, though that figure has not been verified. 
Todd Chrisley filed for bankruptcy in 2012 
Though they live an over-the-top lifestyle on TV — Todd Chrisley once claimed the family spent $300,000 per year on clothing — the Chrisleys have had a long history of financial troubles. 
In 2012, Chrisley filed for Chapter 7 bankruptcy. At the time, he said he was nearly $50 million in debt and had $4.2 million in assets, People reported. His lawyer claimed the problems stemmed from a bad business investment. However, he also owed $12 million on his home, $4.4 million to his wife, and almost $600,000 to the IRS. In a court filing, he said he had just $55 in his checking account. 
In 2017, Chrisley was accused of not paying Georgia income taxes between 2004 and 2011, even though he was a resident of the state at the time.  
Federal prosecutors now say that Chrisley's celebrity won't protect him if he is guilty of the charges brought against him.  
"Celebrities face the same justice that everyone does," said U.S. Attorney Byung J. "BJay" Pak in a statement. "These are serious federal charges and they will have their day in court."