Tom Brady Shocks Fans With NSFW Details About Relationship With Gisele Bundchen, Rob Gronkowski Reacts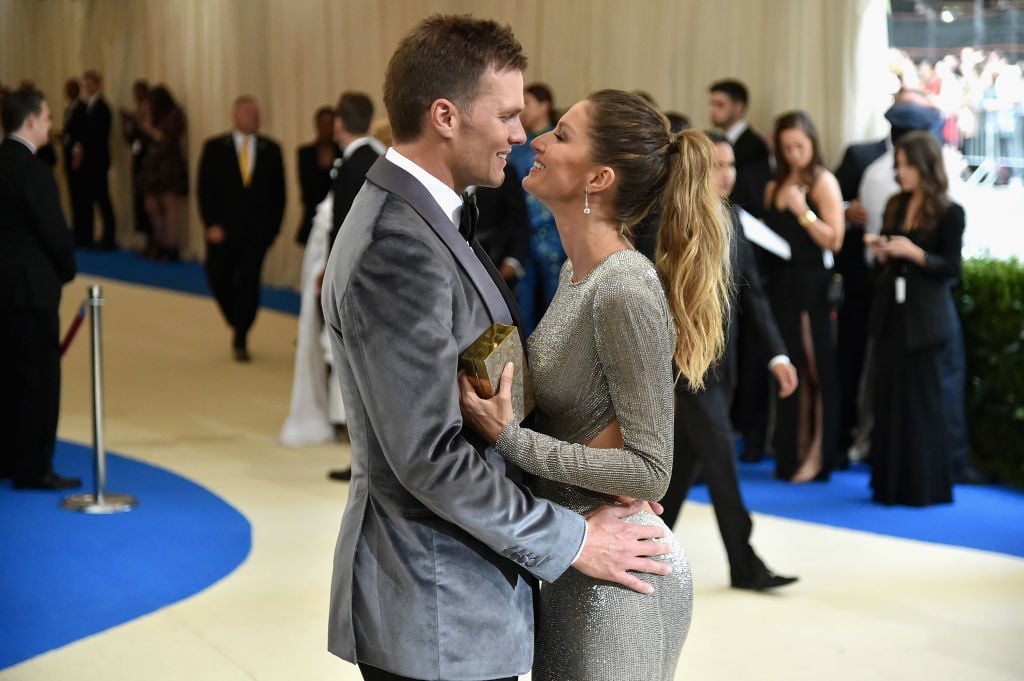 After New England Patriots quarterback Tom Brady gave his fans way too much information about his relationship with Gisele Bundchen, his teammate Rob Gronkowski reacted to the quarterback's admission.
On Wednesday, June 27, the satirical blog Barstool Sports posted a photo on Instagram of one hippo opening its mouth and chomping on the other's backside with the caption, "As soon as bae gets out of the shower #AssEatinSZN."
Brady's name then appeared in the comments section. The athlete wrote the word "yep" with a few laughing emojis. Almost immediately after his comment, several users began tagging his wife to get her to notice what he wrote. However, Bundchen did not post a response.
Someone who did respond to what Brady wrote was his Pats teammate Gronkowski.
TMZ caught up with the NFL star who admitted that he saw Brady's comment. When asked what he thought about it Gronkowski smiled and said "He's wild. He's a wild man," before adding, "It's great, he likes to eat ass." and bursting into laughter.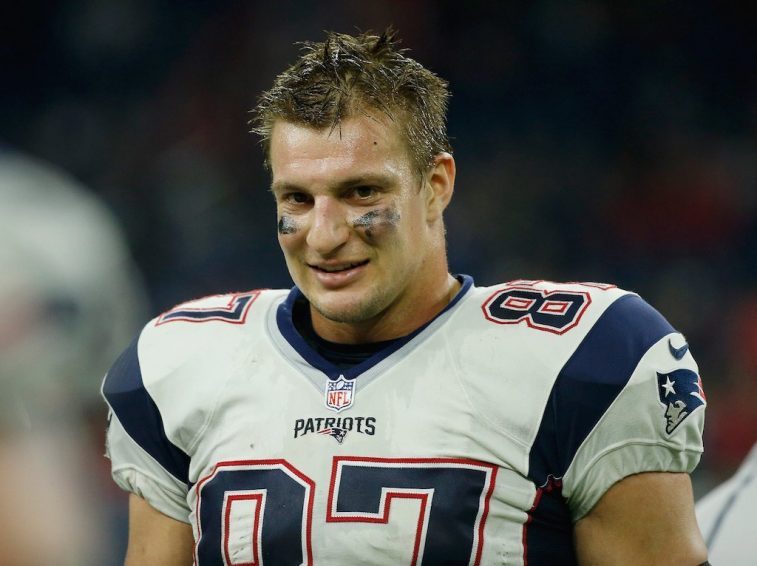 Even if Brady was joking, which may have been the reason for the laughing emojis, many fans were still a little surprised that the quarterback would put any information like that on social media.
For the most part, the couple has been pretty private about their relationship despite being one of the most famous celebrity couples in the world. Recently though, Brady did open up about how some of the decisions he makes in his career can be hard on Bundchen and his children sometimes.
"Part of this offseason for me is certainly about still preparing for what's ahead in my next journey, my next mountain to climb with this group of teammates, but it's also [realizing] that a lot of people are getting the short end of the stick in my life — certainly my wife and my kids," Brady shared in April.
He continued by saying that he puts so much into football, but he also needs to "invest" in life at home. "My kids are 10, 8, and 5. They're not getting younger, so I need to take time so I can be available to them, too."
Bundchen and Brady have been married since 2009 and share a son Benjamin and daughter Vivian. The signal caller is also the father of a son, John, from his previous relationship with Blue Bloods actress Bridget Moynahan.
Brady won five Super Bowls in his career but lost the big game last February to the Philadelphia Eagles.
Following the loss, Bundchen posted a picture showing her and the kids giving him a hug. She captioned it, "Congratulations Eagles for winning the Super Bowl, what a game that was! Congratulations Patriots for giving your best. And to my love, we are incredibly proud of you because we are able to see every day all the commitment, sacrifice and hard work that you have devoted to become the best in what you do. We love you!"
Follow The Cheat Sheet on Facebook!