Tom Cruise May Be the Weirdest Celebrity in Hollywood
Tom Cruise is a pretty iconic actor who has many amazing movies under his belt. His personal life is just as interesting as his career, especially given he likes to do his own stunts. But the public's perception of him has changed over the years because of a few strange occurrences.
So what are the weirdest and most unique things about him? Here are 15 bizarre things to know about Cruise, from his feuds to his accomplishments and more.
1. He claimed vitamins and exercise are enough to treat postpartum depression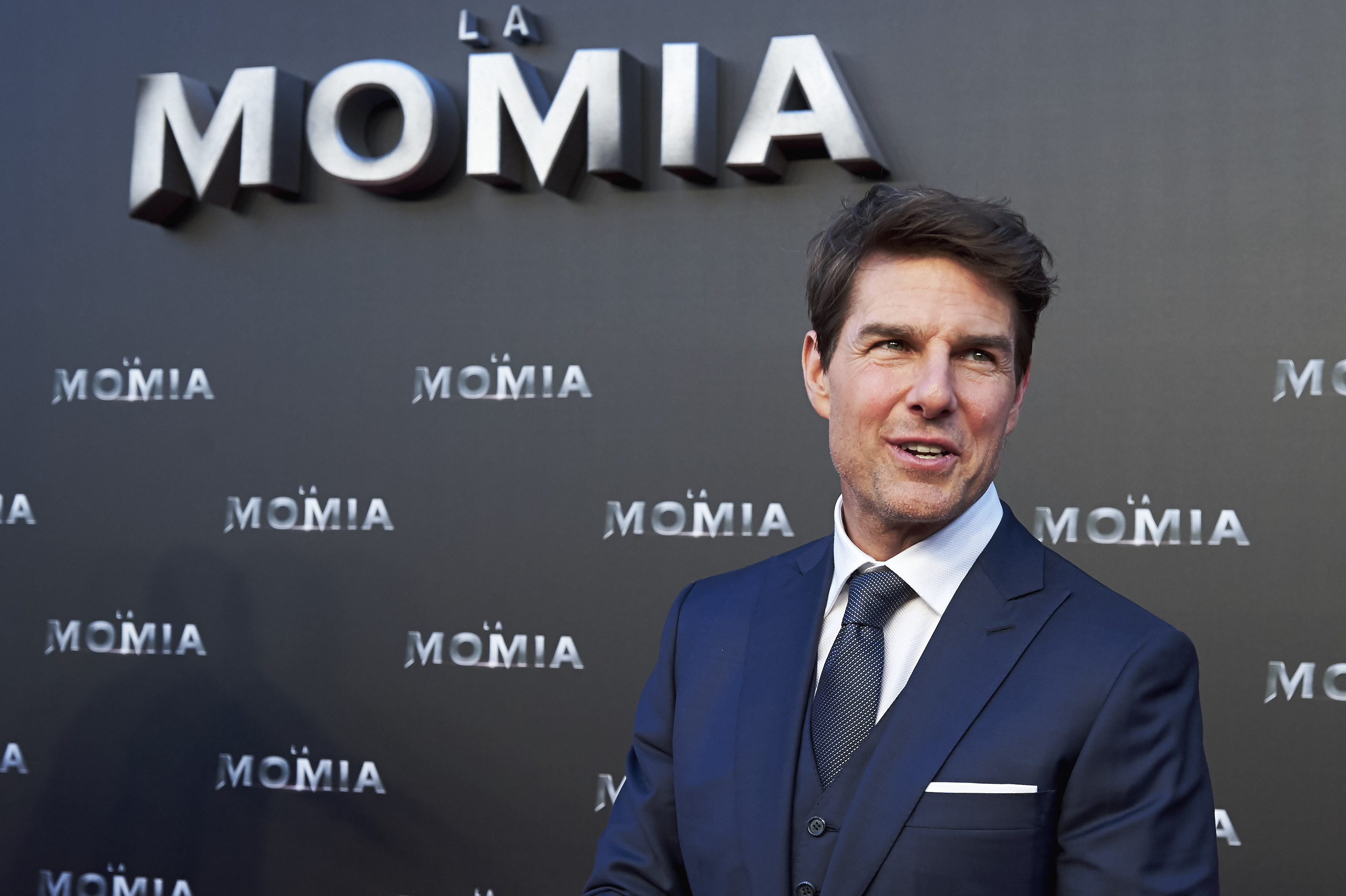 The action star shocked many people when he criticized Brooke Shields, who came forward about having postpartum depression in her book, Down Came the Rain. He actually called it "irresponsible" for her to say antidepressants helped her get through it.
"I care about Brooke Shields because I think she is an incredibly talented woman, [but] look at where has her career gone," Cruise said on Access Hollywood. Instead, he claimed "vitamins and exercise" is a better option for women. This actually isn't that surprising, given Cruise is a Scientologist, and the organization is reportedly against antidepressants (and anything related to psychology or psychologist-prescribed medicines).
The actress, of course, didn't take this criticism lightly. "Tom should stick to saving the world from aliens and let women who are experiencing postpartum depression decide what treatment options are best for them," said Shields, according to People.
This isn't the only time the actor has talked about health publicly. He also revealed that he "had been labeled dyslexic," according to People, but claimed he can now read perfectly because of Scientology. However, experts later came forward, saying there isn't a cure for dyslexia.

2. Aladdin is made to look like him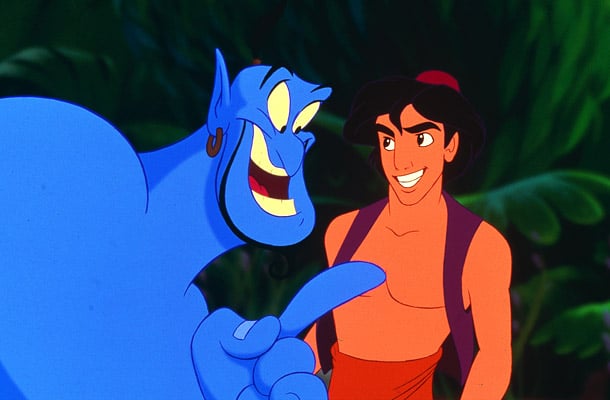 This fact is actually pretty cool. The Disney character is voiced by Michael J. Fox, but his face is actually modeled after Tom Cruise.
Producer Jeffrey Katzenberg reportedly thought this would make the character more attractive to women.

3. He has his own holiday in Japan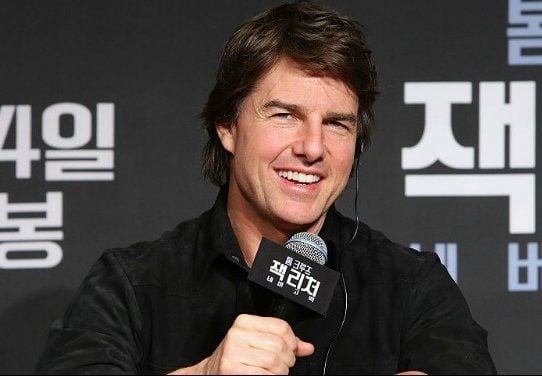 The action star's fame reaches across the world. But it's still surprising to know that he means so much to other countries that in some, he even gets his own holiday. According to the Japan Memorial Day Association, he was given his own holiday because of his love for Japan.
He has paid more visits to Japan than any other Hollywood star, so he is the first one to receive his own holiday in the country.

4. Ray-Ban sunglasses saw a huge boost because of him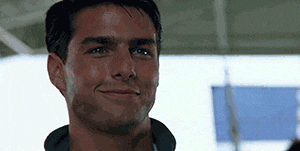 The sunglass company was reportedly on the brink of bankruptcy, selling only 18,000 pairs in 1981 and falling. But according to Medium, that changed when Cruise signed a $50,000 year-deal with the company in 1982.
He then notably wore them in movies, including Risky Business, which alone led to a 50% boost in sales.

5. Cruise won't allow his likeness to be used for video games or action figures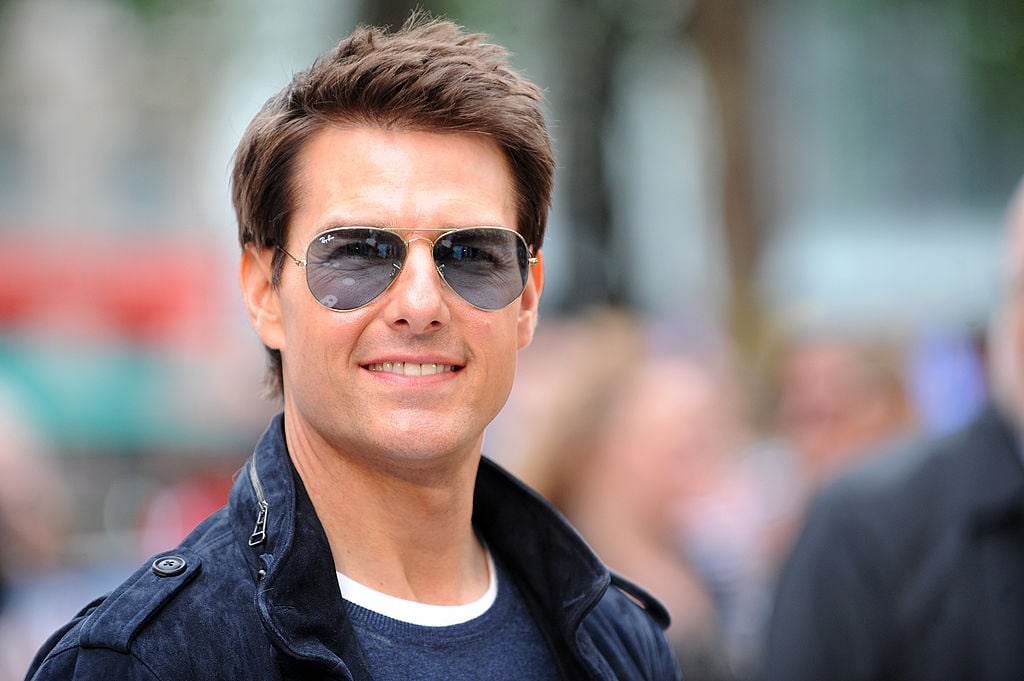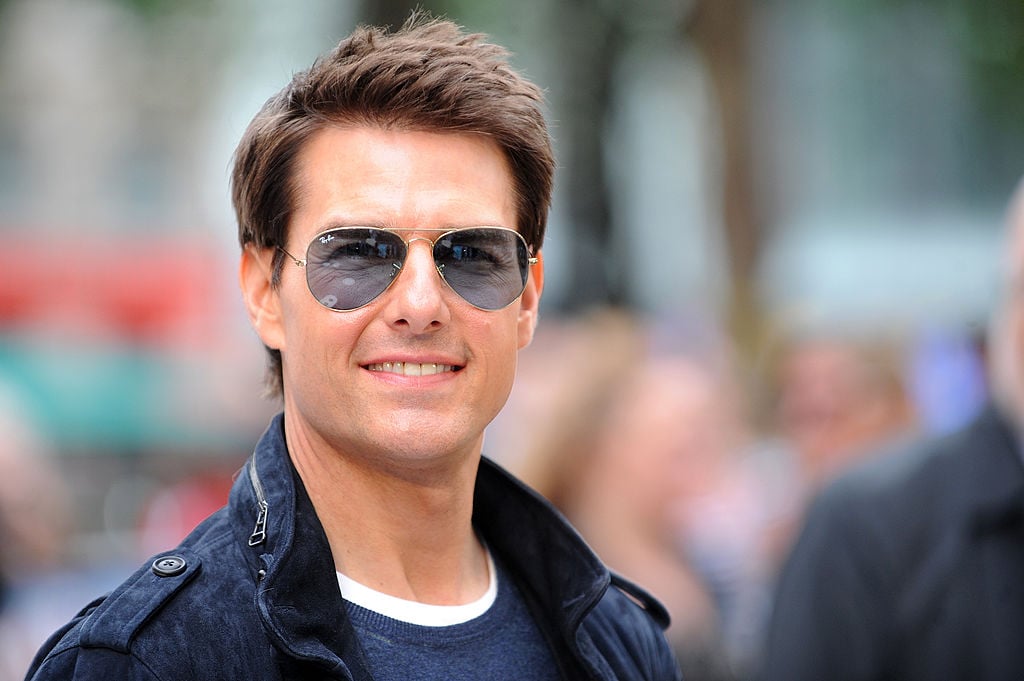 Many actors have portrayed iconic characters that later made it into video games or became action figures.
Tom Cruise has played Mission Impossible's Ethan Hunt for years, but you can't find any game or toys featuring him because Cruise reportedly won't allow it. He has never actually explained why.

6. His Oprah moment
Who could forget Cruise jumping on Oprah's couch? The moment happened during an interview in which he talked about his love for Katie Holmes, who he was dating at the time.
The clip was pretty inescapable after that, and it left most wondering what was going on with the action star.

7. His leaked Scientology video
The Jerry Maguire star didn't just go viral through his Oprah moment. He also made headlines for a leaked video he made for Scientology.
It's obvious the actor is promoting the organization, but what makes it extra weird is all the jargon that he uses. It makes anyone outside of the religion ask, "What is he talking about?"

8. He insists on doing his own stunts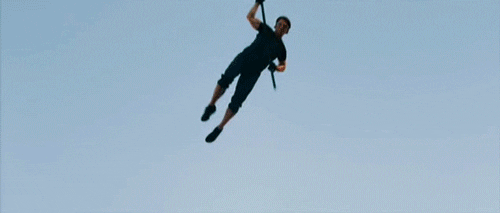 The actor is mostly known for action movies, so his characters are often in dangerous situations. Instead of using a body double like most actors, Cruise does a lot of his own stunts.
That includes hanging on the side of The Burj Khalifa, running on the outside of a plane, and more for the Mission Impossible franchise.

9. He talked Jake Johnson into doing a stunt on The Mummy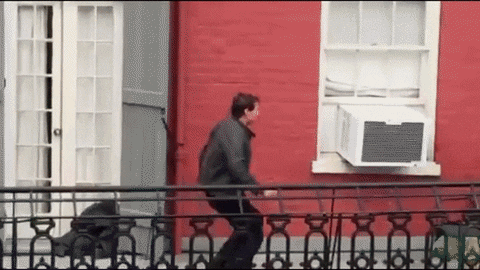 Not only does the actor do his own stunts, but he also tries to talk his costars into doing so as well. At least, that was the case for Jake Johnson, who worked with him on The Mummy. He told Thrillist:
I know his [reputation]. He does his own stunts. I read the first act [of the movie] and it's like, "Nick and Vail jump off a three story building as it explodes, they feel the heat on their backs." And when you read those little things, somebody has to actually do that. That meant the fire would be touching us! That meant I was jumping through fire and I was like, "I don't want to jump through fire!"
But Cruise convinced him to do it. Johnson continued, "He said things like, 'Yeah, it's going to be really hard and you're going to be really scared and you're going to get hurt. You're going to work your a** off. I think you should do this.' So the answer was a very easy yes."

10. The Arrangement is reportedly loosely based on him
The television show tells the story of a movie star who is also known to be in an organization called Institute of the Higher Mind. In the series, the organization gets an actress to pretend to be his girlfriend.
This is supposedly based on a rumor that Scientology got Cruise a contracted girlfriend, according to The Daily Beast.

11. He had to shut down rumors about using a fake butt in Valkyrie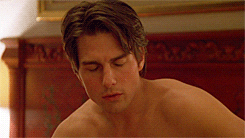 The actor no doubt stays in shape in order to do his crazy stunts. But many fans started crying foul when a still of his butt in Valkyrie started making rounds. Many wondered if his backside used a little help, and Tom Cruise weirdly had to address it.
"There was no prosthetic in Valkyrie. No," he told Screen Rant. "It's me. It's not CGI, it's me. I do my own mooning in films. So let it be known — I do my own mooning."

12. He reportedly asked Jada Pinkett Smith and Will Smith to play hide-and-seek
You would imagine that the daredevil actor entertains himself with the coolest gadgets and vehicles on his own time. But Leah Remini revealed in her book, Troublemaker, that he's into more simple pleasures — like hide-and-seek.
She wrote of the incident, "At first I thought he was joking, but no, he literally wanted to play hide-and-seek with a bunch of grown-ups in what was probably close to a 7,000-square-foot house on almost three full acres of secluded land."
13. He reportedly records his conversations with reporters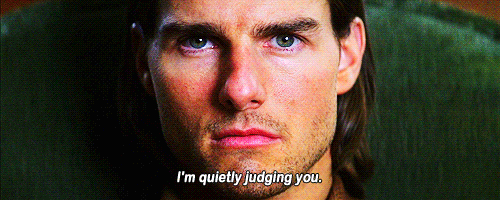 Is this weird or smart? Either way you look at it, it's actually not a normal thing for a celebrity to do. Kate Coyne wrote a memoir called I'm Your Biggest Fan: Awkward Encounters and Assorted Misadventures in Celebrity Journalism. In it, she talks about her weird interview with Tom Cruise.
Coye claims she was recording the interview for her story for Good Housekeeping. She then realized that he too was recording by having a tape recorder on a table in the room. "To this day, he is the only celebrity to have recorded an interview that I was recording," she wrote.

14. He's the first actor to star in a Best Picture and Worst Picture movie in the same year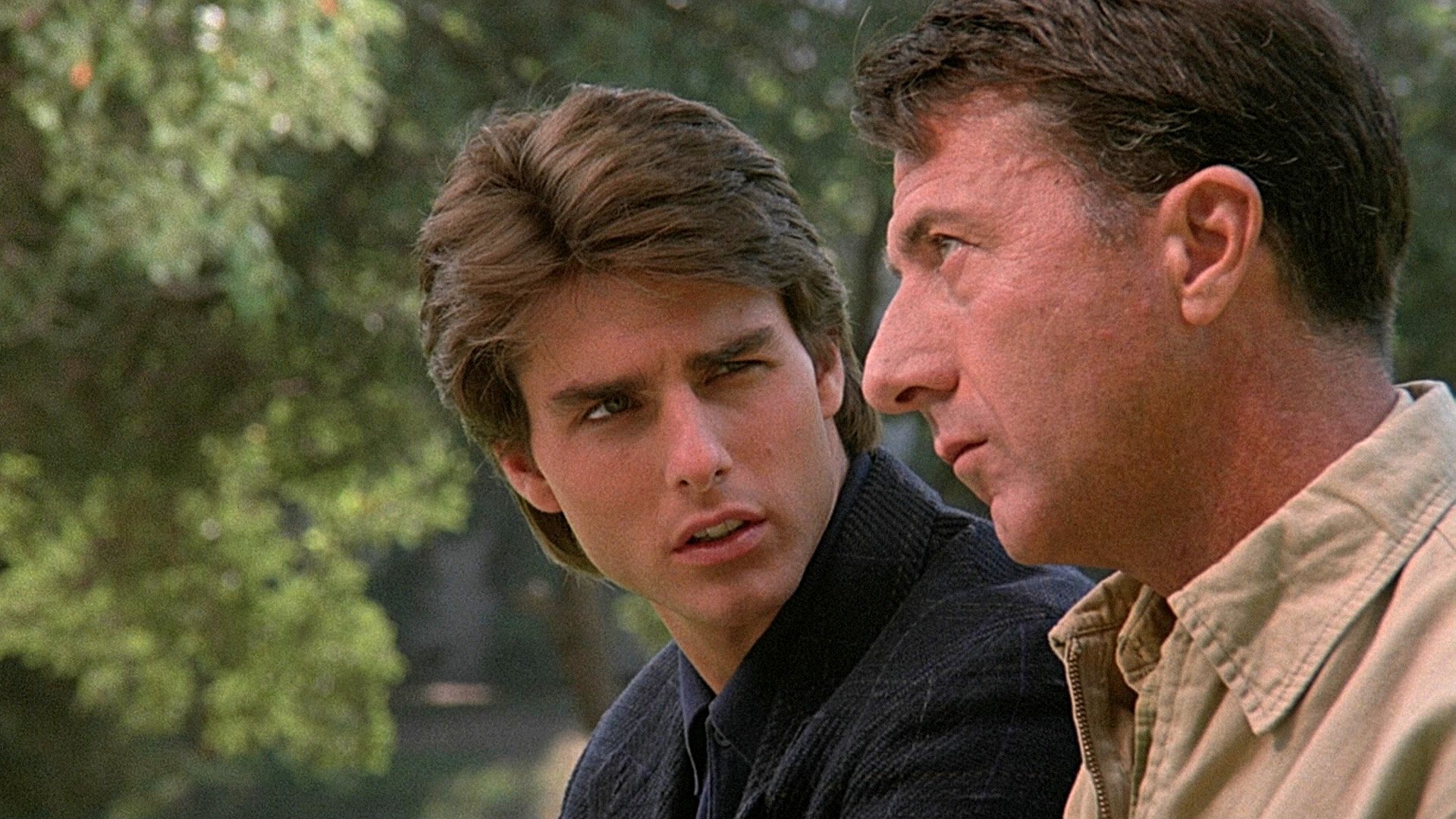 It's actually not that rare for actors to win an Academy Award and still get a Razzie Award. But Cruise was the first to star in the awarded best and worst movie in the same year!
In 1988, he starred in the best picture winner, Rain Man, and worst picture winner, Cocktail.

15. His casting in Interview With the Vampire didn't go over well with the author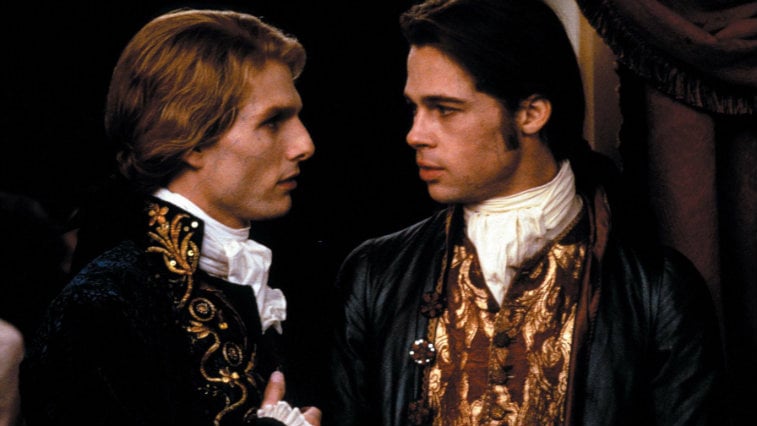 Sometimes authors just don't like the adaptations of their work. Anne Rice was very vocal while this adaptation was being made and said Cruise "is no more my Vampire Lestat than Edward G. Robinson is Rhett Butler," according to Entertainment Weekly.
But after it was released, she did have a change of heart. "I was thrilled with Tom's portrayal of Lestat," Rice told Billboard. "I thought he did a magnificent job. "
Read More: Crazy Movie Stunts That Tom Cruise Did Himself
Follow Nicole Weaver on Twitter @nikkibernice.
Check out The Cheat Sheet on Facebook!