Tom Hanks and Rita Wilson Test Positive for Coronavirus
With talk shows canceling live studio audiences including The Ellen DeGeneres Show, The View, and The Late Show with Stephen Colbert to prevent the spread of coronavirus, and popular series like Riverdale closing production due to exposure to the illness, the current health crisis has made an impact on the film and television industry.
Now, superstar and Academy Award-winner Tom Hanks just announced that he and his wife Rita Wilson tested positive for the coronavirus.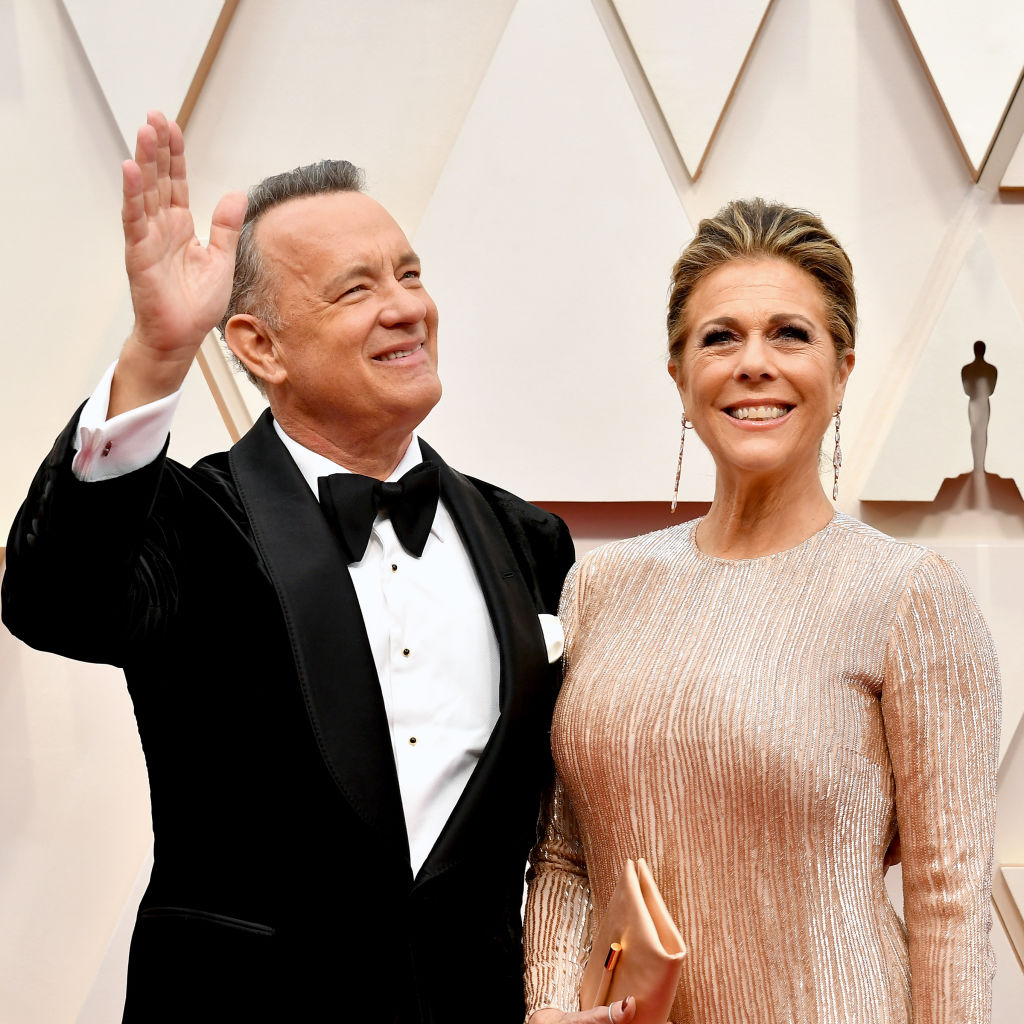 Down under for Elvis film
Hanks and Wilson have been in Australia for pre-production of Baz Luhrmann's Warner Bros. film about Elvis Presley. Still untitled, the movie showcases Austin Butler as the music icon and Hanks as Presley's longtime manager, Colonel Tom Parker. Filming was set to take place in Queensland.
"I knew I couldn't make this film if the casting wasn't absolutely right, and we searched thoroughly for an actor with the ability to evoke the singular natural movement and vocal qualities of this peerless star, but also the inner vulnerability of the artist," Luhrmann told Deadline in July. "Throughout the casting process, it was an honor for me to encounter such a vast array of talent."
Luhrmann commented on Butler's work in theater, which prompted him to meet with the actor. "I had heard about Austin Butler from his stand-out role opposite Denzel Washington in The Iceman Cometh on Broadway, and through a journey of extensive screen testing and music and performance workshops, I knew unequivocally that I had found someone who could embody the spirit of one of the world's most iconic musical figures," the director said.
Hanks' message from Australia
On March 11, Hanks sent a statement to Deadline from Australia, which was also posted on his Instagram account.
"Hello, folks. Rita and I are down here in Australia," Hanks wrote. "We felt a bit tired, like we had colds, and some body aches. Rita had some chills that came and went. Slight fevers too. To play things right, as is needed in the world right now,  we were tested for the Coronavirus, and were found to be positive."
Hanks assured fans that he and his wife were abiding by the proper procedures to ensure their own safety and that of those around them.
"Well, now. What to do next? The Medical Officials have protocols that must be followed," the two-time Oscar winner wrote. "We Hanks' will be tested, observed, and isolated for as long as public health and safety requires.  Not much more to it than a one-day-at-a-time approach, no?"
In his typical amiable fashion, Hanks ended his statement on a positive note. "We'll keep the world posted and updated. Take care of yourselves!" he wrote.
Warner Bros. following protocol
With their set being exposed to the virus by an unnamed individual, Warner Bros. is being sure to follow the proper channels instilled by the country's health services.
"We have been made aware that a company member from our Elvis feature film, which is currently in pre-production in The Gold Coast, Australia, has tested positive for COVID-19 (coronavirus)," a spokesperson for Warner Bros. told Deadline. "We are working closely with the appropriate Australian health agencies to identify and contact anyone who may have come in direct contact with the individual."
The company reiterated that its main focus was the well-being of their staff and community. "The health and safety of our company members is always our top priority, and we are taking precautions to protect everyone who works on our productions around the world," the statement read. "The individual who tested positive for COVID-19 is currently receiving treatment."
Further updates on Hanks and Wilson will hopefully be following soon.