Tom Hanks Has a Strange Familial Tie To This Iconic Character He's Portrayed in Movies
Fred Rogers is one of the most iconic television personalities of all time. His TV show, Mister Rogers' Neighborhood, ran for over 30 years, and was known for dealing with tough emotional issues, giving children the tools that they needed to cope with difficult times.
A film about the life and work of Fred Rogers seemed inevitable, and there is really only one actor who could appropriately convey the warmth and kindness of the famed host — Tom Hanks.
Keep reading to learn more about Tom Hanks, Fred Rogers, and the crazy reason why Hanks is the perfect choice to play Rogers in a movie.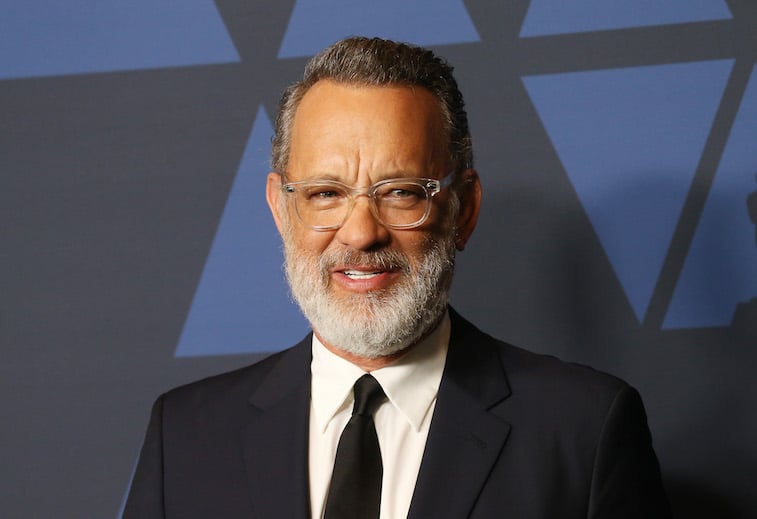 Fred Rogers is a symbol of kindness
Fred Rogers was born in 1928 and began working in television in the fifties. In 1953, he started developing his very first show for children, called The Children's Corner. The show was primarily a puppeteering program and received widespread acclaim.
Over the next few years, Rogers became ordained as a Presbyterian minister and continued working on various other shows, including Butternut Square and Misterogers.
Mister Rogers' Neighborhood debuted on television in 1968 and went on to air on for thirty-three years. The show focused on children's developing emotions, rather than learning letters and phonics, and Rogers himself was front and center for every episode.
He became a comforting presence during tough times and is still looked to today as one of the most influential television hosts that ever lived. Rogers earned a slew of awards, including a Lifetime Achievement Emmy and the Presidential Medal of Freedom.
He passed away in 2003 after a battle with stomach cancer, but his programs, including Mister Rogers' Neighborhood, live on.
Tom Hanks is an American treasure
Out of all the stars in Hollywood, possibly the most beloved is Tom Hanks. The clean-cut, charming actor has lent his talents to some of the biggest films of the century, including Forrest Gump, Saving Private Ryan, and Toy Story. He has also managed to avoid controversy during the course of his long career, instead, becoming a figure of intelligence, warmth, and compassion.
Hanks is also notorious for his kindness, and there is a multitude of stories about his generosity when meeting with fans. All in all, there could be no more perfect candidate to portray Mr. Rogers than Tom Hanks.
Tom Hanks portrays Mr. Rogers in a new film
A Beautiful Day in the Neighborhood is a brand-new film that focuses on the friendship between Fred Rogers and a journalist assigned to write a profile of him. While Hanks isn't the main character in the film, with the journalist taking the spotlight most of the time, he still receives a great deal of screen time, much of it while wearing his iconic red sweater.
The film has already been earning praise for the way Hanks plays Rogers, but as it turns out, Hanks was a natural choice for the role.
Is Tom Hanks related to Fred Rogers?
Recently, Ancestry.com did a trace of Tom Hanks' family history and discovered that the famous actor is actually a distant relation of Fred Rogers. As a sixth cousin to Mr. Rogers, Hanks, and the host share the same great-great-great-great-great grandfather.
When the revelation was exposed to Tom Hanks and his wife Rita Wilson, Hanks' reaction was that of astonishment and surprise. "Listen…it all just comes together, you see," Hanks said, while Wilson exclaimed that it was "impossible."
Needless to say, fans have been loving the sweet surprise, and the consensus is that the familial relationship between Hanks and Rogers totally makes sense.