Did Tom Hanks Get an Oscar Nomination for His New Movie, 'News of the World'?
Tom Hanks might not love the process of making movies as much as he once did. But his fans still stand by the actor even decades into his career. Hanks isn't just a crowd-pleasing fan favorite; he's also an Academy Awards mainstay. So did the academy show any Oscar love to Hanks' latest movie, 2020's Western drama News of the World?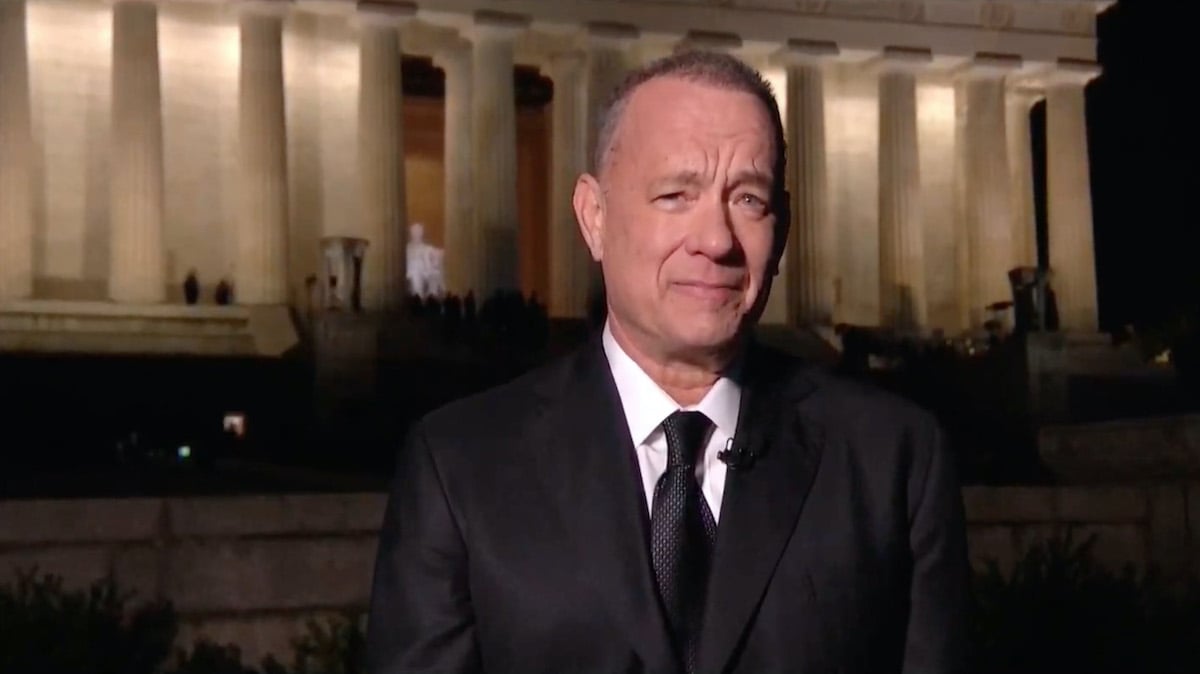 Hanks won back-to-back Oscars for 'Philadelphia' and 'Forrest Gump'
Following his run on 1980s sitcom Bosom Buddies, Hanks made mostly comedies early in his career. But the actor finally got some Oscar attention for the 1988 comedy Big. Though he failed to secure the Best Actor prize in 1989, Hanks returned in the 1990s with back-to-back wins. His iconic turns in Philadelphia and Forrest Gump helped him make Academy Awards history.
In the years since, Hanks received three more nominations. But his roles in Saving Private Ryan, Cast Away, and most recently, A Beautiful Day in the Neighborhood didn't secure him a third win. Although it might seem like Hanks is a regular nominee, he hasn't won an Oscar in decades. To that end, some pundits thought his acclaimed performance could sneak a nod.
Will Tom Hanks' new movie get him a third Academy Award win?
Alas, another year has gone by without a nomination for Hanks. The 2021 Oscars did not recognize his lead performance in News of the World. Rather, the nominees for Best Actor include Riz Ahmed (Sound of Metal), Chadwick Boseman (Ma Rainey's Black Bottom), Anthony Hopkins (The Father), Gary Oldman (Mank), and Steven Yeun (Minari).
News of the World received positive notices from critics. So perhaps this year's Best Actor race was simply too competitive to find a slot for Hanks this time around. Moreover, the actor starred in another well-regarded period piece, the Apple TV+ release Greyhound. As has happened in the past, the movie and News of the World might have split the vote among academy members.
Tom Hanks' 'News of the World' still received 4 Oscar nominations
Even though Hanks didn't make the Best Actor shortlist, the Oscars did see fit to give News of the World some attention. The movie earned four Academy Award nominations, including a Best Original Score for composer James Newton Howard. News of the World will also compete in the Best Production Design, Best Cinematography, and Best Sound categories.
The acting categories tend to be the hottest Oscar races. Still, it's a testament to what director Paul Greengrass accomplished with News of the World that the academy recognized it across the technical categories. With Greyhound also nominated for Best Sound, there's a good chance one of Hanks' movies could walk away a winner on Oscar night, even if he doesn't.