Tom Hanks to Audition for Role of Norman Osborn in the MCU?
Following the recent announcement that Marvel issued a casting call for a character known as "The Benefactor," Marvel enthusiasts and entertainment junkies alike immediately began theorizing who this character could be. Given all we know about various MCU villains, all signs point to Spider-Man's most infamous foe, Norman Osborn (also known as The Green Goblin).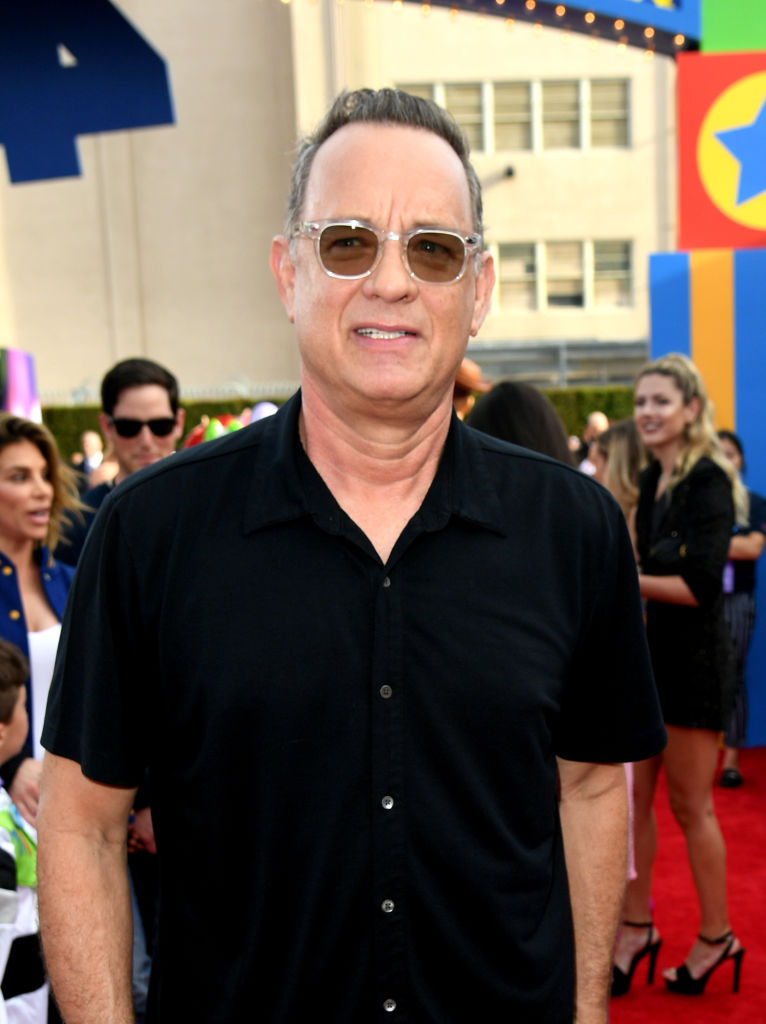 According to We Got This Covered, Marvel is reportedly seeking "a male actor, preferably caucasian, in their 40s to 60s," to embody a "mysterious and nefarious benefactor." Who fits this description better than Norman Osborn, aside from Willem Dafoe (who only matches this description for he gloriously iconicized the character in 2002 opposite Tobey Maguire)?

While the information above would be enough to draw conclusions, We Got This Covered noted a vital piece of additional information, supplementing the flame of fan theories: "In Ant-Man and the Wasp, Sonny Burch was working for a wealthy benefactor, and many fans have thought ever since the sequel's release that said benefactor was Norman Osborn."
Assuming that Marvel is indeed casting The Green Goblin as its main villain to kickstart MCU's phase four, fans have already taken to debating all the actors who should portray the character. However, if Tom Hanks has any pull in the industry – and influence in the Marvel realm – he may be at the top of the list.

Tom Hanks has been interested in joining a superhero soiree for quite some time

In an interview back in 2013, Tom Hanks expressed his desire to take on a "bad guy" in a superhero movie. During an interview with Screen Crush, he stated:

"They don't ask me and I keep trying … Come on, I can do it. Let me play a bad guy, let me play the bad guy against Batman. I'll do anything, call me. They've never asked. What do I have to do? God, I want to throw a shield at somebody. I want that. And I don't want to play the guy in the suit who tells the superheroes what's going on, I don't want to be that guy. 'Well, you know Batman … Captain America, Iron Man, here's what we've discovered', I don't want to be that guy. I want to get in there, I want to play The Flash or something like that. They'll never give me a chance."

Tom Hanks seems rather opened to playing any superhero or villain in a comic book tale. However, based on the reputation he has built in Hollywood, it's no surprise that he hasn't been asked to don a super suit, and, it has nothing to do with his acting ability.
Tom Hanks is one of the best actors Hollywood has ever seen; however, he often plays in dramatic roles based on true stories, romantic comic dramas, and movies of the like.
Casting directors likely imagine that fans would have a hard time accepting Hanks as a villain. He's Woody in Toy Story! However, this doesn't mean he won't go to bat once more and try to land a role as one of Marvel's most infamous baddies.

Tom Hanks matches the casting call's description for "The Benefactor" (Norman Osborn); will he face off against Tom Holland's Spider-Man?

Tom Hanks is 62 years old, he's Caucasian, and he can play any role he sets his mind to. While it may be hard to accept Hanks as "nefarious," the two-time Academy Award winner and five-time nominee has the acting chops it takes to become The Green Goblin. Let's give him a chance (if he wants it).
While this interview was conducted a few years back, given Tom Hanks' expression of desire, it's likely that he still craves such a role. Not to mention, not many villains can be in their 60s; Norman Osborn is one of the exceptions to comic book orthodoxy concerning bad guys (and age). This may be Tom Hanks' last chance at joining the MCU as someone who puts on a suit; thus, he's likely to fight for it.

Whether Tom Hanks would make a good Green Goblin remains anyone's guess; however, it would be intriguing to see the man behind Forrest Gump turn a very different leaf.