The 8 Greatest Movie Roles From Tom Hardy
Tom Hardy has been a fixture on the big screen for some time now, first catching attention in 2009's Bronson and then breaking out in 2010's Inception. Since then, Hardy has quickly proved himself to be one of the most skilled and compelling actors on screen right now. His wide-ranging credits (including everything from crime dramas to sci-fi thrillers) have not only helped propel him onto Hollywood's A-list, but also solidified his reputation as one of the industry's most versatile actors.
With Hardy's star power only rising, here's a look back at some of his most memorable film roles so far (listed in chronological order):
1. Bronson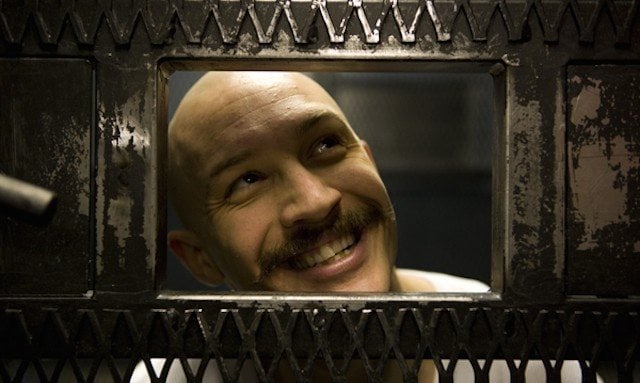 The 2009 drama isn't one of Hardy's most high-profile projects, but it's definitely one of the most impressive. The actor plays British convict Michael "Mickey" Peterson, a.k.a. Charles Bronson, a criminal who was sentenced to seven years in prison for armed robbery but whose extremely violent nature leads him to repeated stints in solitary confinement.
Bald, mustached and bulked up, Hardy is practically unrecognizable in the film. Even without his physically imposing appearance though, the actor commands the film with an electrifying and ferocious performance that proves there's no limit to his range.
2. Inception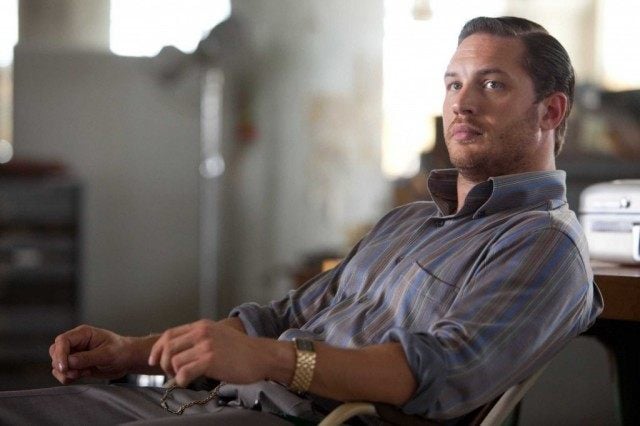 While Bronson may have won Hardy some well-deserved fans, it's the actor's appearance in Christopher Nolan's 2010 mind-bending, sci-fi thriller that helped introduce him to a wider audience. As part of a large ensemble cast including Leonardo DiCaprio, Joseph Gordon-Levitt, and Ellen Page, Hardy played Eames, a slick, sharp-tongued, and highly skilled forger, who uses his abilities to impersonate others inside the dream world he and the rest of the team of "extractors" infiltrate.
Given that Hardy himself is a bit of a shape shifter, the role was right in his wheelhouse and the actor had several scene-stealing moments in the film. His memorable performance earned him the Rising Star Award at the BAFTAs and gained him widespread recognition.
3. Warrior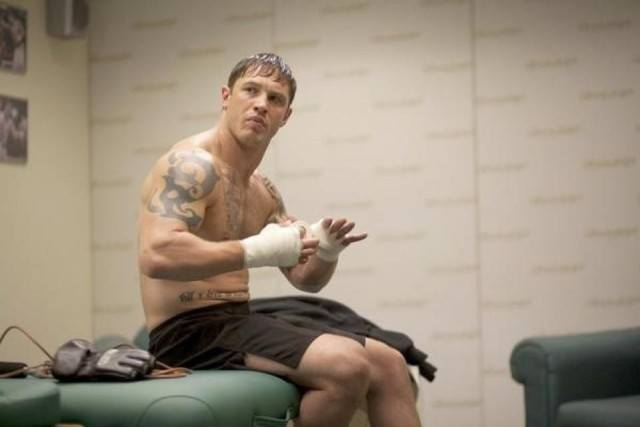 In the underappreciated 2011 drama, Hardy stars as Tommy Conlon, an ex-Marine haunted by his pasts who enlists his estranged, alcoholic father (played by Nick Nolte) to train him to compete in an upcoming Mixed Martial Arts match. He eventually has to face off with his estranged brother Brendan (Joel Edgerton) in the ring.
The role is an intensely demanding one — both physically and emotionally–but Hardy delivers. His performance as man who is outwardly strong yet inwardly damaged is both powerful and grounded and viewers can't help but feel for the guy as he takes as many punches as he doles out.
4. Tinker Tailor Soldier Spy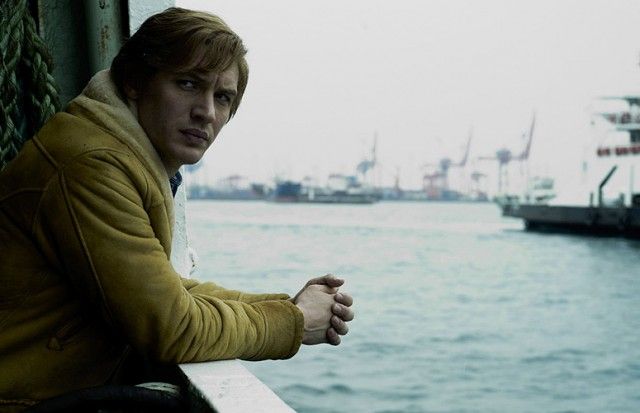 The 2011 critically acclaimed adaptation of John Le Caree's bestselling novel boasts an impressive all-star cast, including Gary Oldman, Colin Firth and Benedict Cumberbatch. But Hardy manages to stand out among the veteran actors, playing defected MI6 operative Ricki Tarr.
Though the role isn't the biggest in the film by any means, the actor certainly brings his A-game, imbuing the character with a brilliant slyness and roguish demeanor. As GQ described, Hardy, the "shape-shifting dynamo" is "the secret sauce in the already pretty smashing espionage drama."
5. The Dark Knight Rises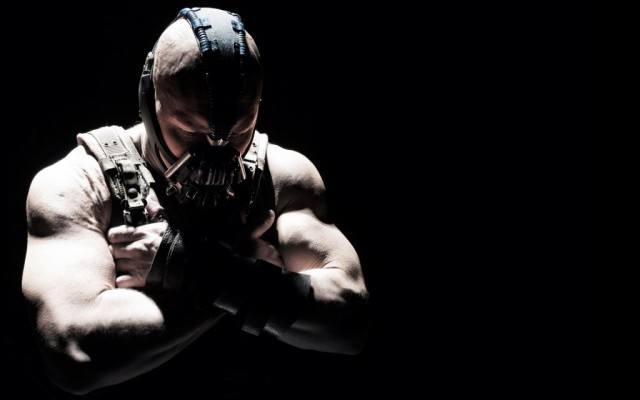 The final installment of Christopher Nolan's Batman films features Hardy as a masked, nihilistic villain named Bane. Hardy had a tough act to follow, coming after Heath Ledger's unmatched turn as the Joker in The Dark Knight, but the actor brought plenty of gravitas to the trilogy.
Even with half of his face obscured by the mask, Bane is terrifying – partly because of the sheer hugeness of his physical presence (the actor bulked up significantly once again), but also because Hardy fully commits to inhabiting that dark place required of a character with no moral compass. Between his intimidating physique and deep and menacing voice, Hardy created a villain worthy of the closing film of a franchise-defining trilogy.
6. The Drop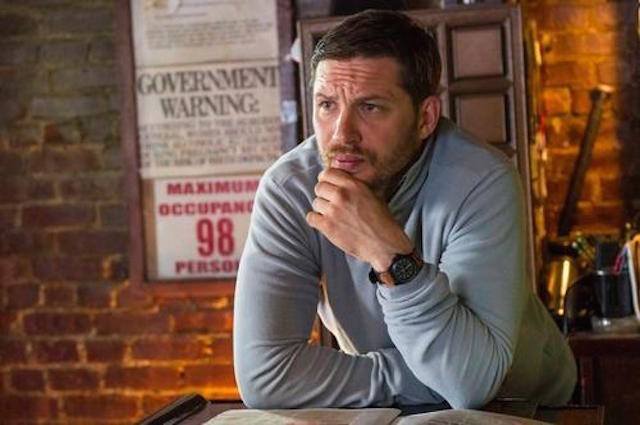 In this smart 2014 crime drama, Hardy plays a mild-mannered Brooklyn bartender who finds himself caught up in the fallout after a robbery gone wrong. The movie boasts a stellar cast. It has the distinction of being the late James Gandolfini's last film and Noomi Rapace and Matthias Schoenaerts also co-star.
But it's Hardy that critics credited for making the film as absorbing and entertaining as it is – and for good reason. His restrained yet exhilirating performance is a reminder that as an actor, Hardy really can do it all. As Variety summed up, "For all the moderately surprising twists served up in The Drop, the big revelation turns out to be no revelation at all: Man, that Tom Hardy can act."
7. Locke
This 2014 release takes place entirely over the course of one car ride and Hardy's is the only human face seen throughout the film's 84-minute running time. In another actor's hands, that kind of set-up would've made the movie feel unbearably gimmicky or slow. But Hardy not only pulls it off, he also somehow makes it completely riveting.
Playing a man whose family, job, and soul is unraveling over the period of his journey, the actor gives a compelling and powerfully restrained performance, even as his character runs through every emotion from pleading to furious. With his natural charisma and visceral, multi-layered portrayal,  the one-man show is thrilling and memorable, never dull.
8. Mad Max: Fury Road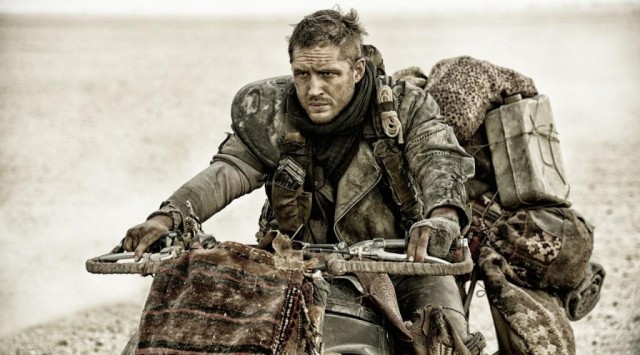 Given Hollywood's tendency to reboot and remake every possible franchise in reach, it's no surprise that news of Hardy's Mad Max was met with more than a little hesitation. That skepticism was transformed into full-on excitement once the critical praise began pouring in.
The film holds a 98% fresh rating on Rotten Tomatoes, with plenty of praise going towards Hardy's stellar performance as the titular character. Though his Max is a man of few words, his silence doesn't make his screen presence any less powerful. If anything, it only makes it all the more effective. As The Hollywood Reporter put it, "It's as if Hardy was cast for his brawn, but ultimately used for his soul."