Tom Hiddleston Doesn't Mind When People Confuse Him With Benedict Cumberbatch (Or So He Says)
Have you ever had someone mistake you for someone else? Depending on the mistaken identity at hand, the mishap can run the gamut from insult to compliment. When it comes to mistaken identities amongst famous people, you have to admit the faux pas is pretty strange. After all, Hollywood celebrities are renown for their talent, as well as their looks. To mistake one for another is a party foul.
Even so, people out in the wild are confusing The Night Manager's Tom Hiddleston for The Imitation Game's Benedict Cumberbatch. The real question at hand is, why?
Why do people confuse Tom Hiddleston for Benedict Cumberbatch?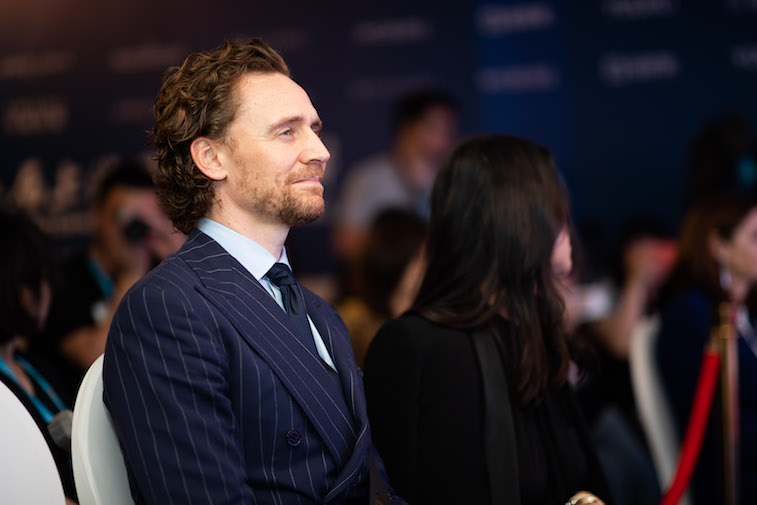 Hiddleston and Cumberbatch both happen to be members of the Marvel Cinematic Universe. Tom Hiddleston played Loki in Thor, The Avengers, Thor: The Dark World, Thor: Ragnarok, Avengers: Infinity War, and Avengers: Endgame.
Cumberbatch played Doctor Strange in the titular film, Thor: Ragnarok, Avengers: Infinity War, and Avengers: Endgame.
The two have shared the stage in the MCU quite a few times. They just never saw eye to eye. Surely no one has ever mistaken then in their costumes, but outside of them, everything is fair game.
During an interview with MTV News, Josh Horowitz asked the Thor troublemaker how many autographs he's signed in Cumberbatch's name. The Avengers star admits that he hasn't signed any — at least not yet. Neither party really knows why they are mistaken for one another. After all, they are two very different people.
Hiddleston does believe that War Horse could be the film at the root of the problem though! In the movie, he plays Capt. Nicholls while his dubious double plays Maj. Jamie Stewart.
How does Hiddleston feel about being compared to Cumberbatch?
Horowitz also asks Hiddleston if the comparisons people make ever rub him the wrong way. Apparently, they don't!
Hiddleston has a great deal of respect for his MCU counterpart and thinks he is an absolutely amazing actor! Being mistaken for his counterpart is much more of a compliment than an insult.
Though one has to wonder how exactly this situation plays out when the shoe is on the other foot. Is Cumberbatch just as flattered when he's mistaken for Hiddleston? Most likely, and here's why.
Are Tom Hiddleston and Benedict Cumberbatch friends in real life?
Oh, you know they are! Hiddleston and Cumberbatch have a very well-known bromance. The two have their own plethora of private jokes, they are both avid feminist, and they were even neighbors at some point.
Their banter is the envy of all bros out there! I mean, who wouldn't want to have such a buddy-buddy relationship? So where did it all start?
"We spent a summer with Mr. Spielberg and became friends for life." Hiddleston on filming War Horse/ ET Canada
Makes perfect sense that they'd hit it up on the first film they crossed paths on! Two years after their fated meeting Cumberbatch gushed about Hiddleston talents and striking good looks during a joint interview. Clearly, the relationship was going strong.
They were on each other's minds so much back then that Hiddleston even nominated Cumberbatch for the infamous 'Ice Bucket Challenge' when it was going around. That was back in 2014.
More recently these dashing gentlemen were out on the town and repping their friendship in full force. During last year's South Bank Sky Arts Awards Hiddleston had the honor of presenting Cumberbatch with the Outstanding Achievement Award.
This is what he had to say: "He can do anything; he has done almost everything. He's a great actor, a great man and I'm glad to call him my friend."
Now that's true friendship.