Tom Hiddleston Scored Loki on 'Thor' From a "Life-Changing" Friendship
Tom Hiddleston can thank William Shakespeare for landing him the role of Thor's mischievous and nefarious brother Loki.
We don't mean the bard directly — we mean Kenneth Branagh, who has performed and directed many Shakespeare adaptations and recently played Shakespeare in All is True, a dramatization of the playwright's later years. Branagh directed the original Thor movie in 2011, popularizing Hiddleston and Chris Hemsworth in the title role.
Hiddleston and Branagh were friends before Marvel entered the picture. Here's how they joined forces to ensure Hiddleston's place in the Marvel Cinematic Universe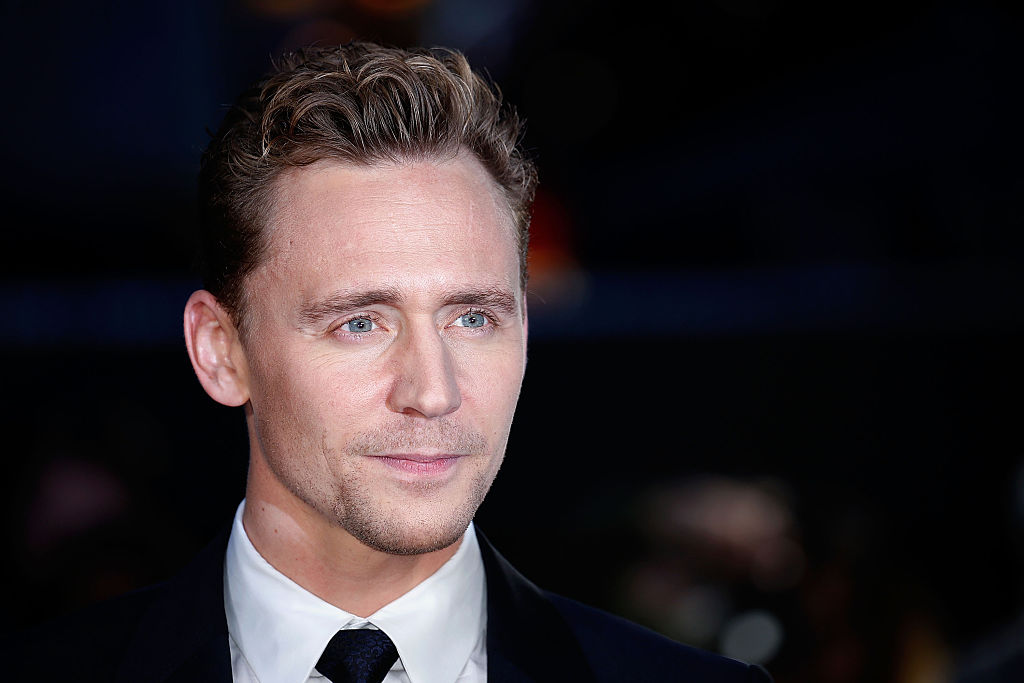 How Kenneth Branagh boosted Tom Hiddleston
In a Hollywood Reporter interview, Hiddleston recalled how Branagh took him from Shakespeare to Stan Lee.
Hiddleston said: "It had a life-changing effect on me. It happened quite organically, almost by accident. He saw me in a Shakespeare production in a theater in London, then asked me to perform with him in the television series Wallander for the BBC. We then did a Chekhov play in the West End, and then he cast me as Loki in the first Thor film. So actually we ended up spending about 12 months working together in different media."
Having established that bond, Hiddleston and Branagh got to work with a lesson in how generations can influence each other. Hiddleston would say he was influenced by Branagh, but Branagh said he was influenced by Anthony Hopkins, who worked with Branagh and Hiddleston playing Loki's adoptive father Odin. In turn, Hopkins told Hiddleston he had been influenced by Richard Burton.
"So I realized that the creative industries are in a constant feedback loop of re-inspiration and imagination," Hiddleston said.
Loki: The god you love to hate
Marvel is often criticized for having weak villains, but Hiddleston's Loki is not one of them. Largely because of Hiddleston's charisma, but also because he plays both sides of the fence. While nominally a villain, Loki has also served as kind of a frenemy to Thor. As Hiddleston memorably said in Thor: The Dark World: "You must be truly desperate to come to me for help."
Loki has appeared in six MCU movies so far: the three Thor movies, plus the original Avengers and the double shot of Avengers: Infinity War and Avengers: Endgame. To Loki and maybe Hiddleston's chagrin, the character's most memorable moment might be getting thrown around like a rag doll by the Hulk in Avengers. Loki got a sort of revenge when the Hulk gave Thor the same treatment in Thor: Ragnarok.
Loki met his apparent demise in Avengers: Infinity War, but we saw him again in Avengers: Endgame, which time-traveled back to the events of the first Avengers. We last saw Loki disappearing with the Tesseract to some other time, but we knew that wouldn't be the last of him.
Tom Hiddleston's Loki gets his own series
At San Diego Comic-Con this weekend, Marvel finally revealed its lineup for Phase Four, taking us through 2021. The Loki series on Disney + will premiere in the spring of 2021. A fourth Thor movie, Thor: Love and Thunder will be released in November that same year.
It does not appear that Loki/Hiddleston will be in Thor: Love and Thunder, but Marvel chief Kevin Feige confirmed that the Loki series will feature the 2012 version of the character that stole an Infinity Stone, but it will take place after Avengers: Endgame. With Marvel's tricky ways of playing with time, this may or may not disprove the theory that Chris Evans could return as Captain America so that we will find out how he got the stone back from Loki.
Time, as usual, will tell.