Tom Holland and Jake Gyllenhaal Kept Getting in Trouble on the Set of 'Spider-Man: Far From Home'
With Avengers: Endgame now in the rearview, Marvel Cinematic Universe fans are hungry for what's next — and none of us can wait for Spider-Man: Far From Home to hit theaters. In this sequel to Homecoming, we see Tom Holland reprise his role as the beloved superhero. He'll fight evil and save the world, of course, but it looks like he'll also be traveling abroad with his high school peers and perhaps teaming up with Jake Gyllenhaal's Mysterio.
From the looks of the trailer, Holland and Gyllenhaal are in plenty of scenes together throughout the film. And the two were apparently getting into trouble on the Spider-Man set as well.
Tom Holland wanted to work with Jake Gyllenhaal even before Spider-Man: Far From Home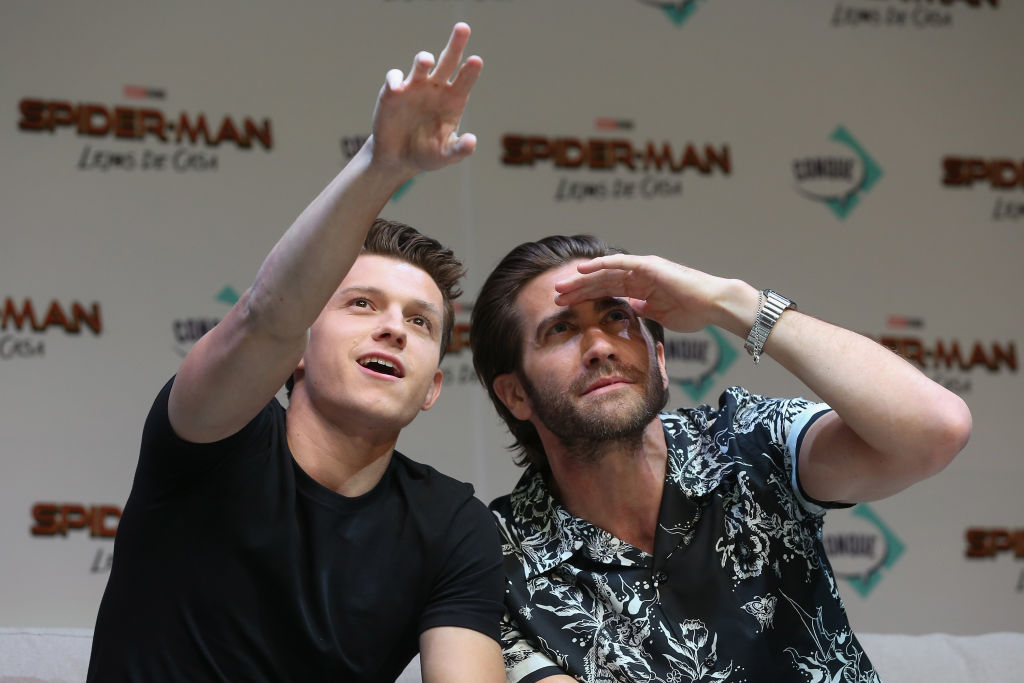 It seems filming Far From Home may be a dream come true for Holland. The young actor has stated in interviews of the past that working with Gyllenhaal was a dream of his, so we can imagine how starstruck he was when the elder actor signed on to the film. As Holland recently told Unilad during an interview, "We sit down and we go through a list of actors I'd like to work with and a list of directors I'd like to work with and Jake's always been on the list." He also added that Gyllenhaal A-list acting skills made him want to be a better actor for the film as well.
This isn't the first time Holland mentioned how much he looks up to his co-star. During an interview with Entertainment Weekly, Holland added, "If you look at any interview I've ever done prior to this movie and someone asked me, 'Who would you work with if you could work with any actor?' I would've said Jake Gyllenhaal."
Holland and Gyllenhaal formed a strong bond while working on set
It seems Gyllenhaal lived up to Holland's expectations. The two allegedly got along incredibly well while working on the film. As Holland told Entertainment Weekly, "Jake absolutely was more than I ever could have expected."
It appears the feeling's mutual from Gyllenhaal's side of things, too. The actor was on The Tonight Show Starring Jimmy Fallon earlier this year and discussed how he feels about Holland. "He's great, dude," Gyllenhaal told Fallon. "He's awesome. He's the nicest guy. I'm super into him as Spider-Man." Later, Fallon then recalled a hilarious fan video Gyllenhaal made of Holland that included romantic music — and Gyllenhaal reiterated just how much he appreciates his co-star. "He's just … amazing," the actor repeated to Fallon. "He just is."
They cracked a ton of jokes while filming, causing major issues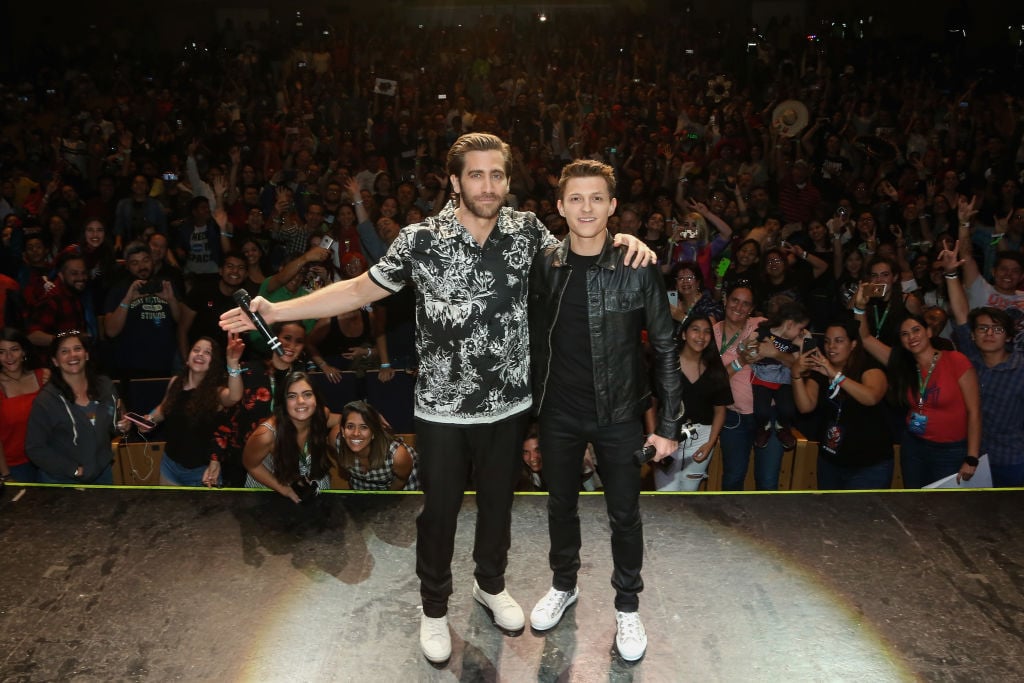 The love is real between Gyllenhaal and Holland. And it turns out their bromance was even causing trouble on set. Director Jon Watts told Entertainment Weekly, "sometimes they would crack each other up, and we could not get through takes occasionally. It was a problem!"
It seems like their dynamic off set may be similar to what's going on during the film, too. While Spider-Man fans may assume that Mysterio is the main villain in the film, Holland recently assured that that's not the case in Far From Home. "It's interesting, because when you hear the word 'Mysterio' as a Spider-Man fan, you immediately think 'villain,'" Holland told /Film. "That's not the case in our film. He's sort of a new addition to this world of heroes, he's sort of my teammate throughout the movie."
In the same interview, Holland seemed to verify that Gyllenhaal will remain on his list of actors that he'd love to work with in the future. Could this mean another Holland/Gyllenhaal duo is in the works? Fans sure are hoping so.
Check out The Cheat Sheet on Facebook!