Tom Holland to Play an Army Medic Turned Bank Robber Following 'Avengers: Endgame'
Tom Holland is widely known for starring as the wise-cracking Tony Stark protégé Peter Parker in the Marvel Cinematic Universe. While he's one of the several superheroes who disappeared with "the snap" in Avengers: Infinity War, Holland will star in another Marvel standalone film Spider-Man: Far From Home coming to the silver screen July 5, 2019.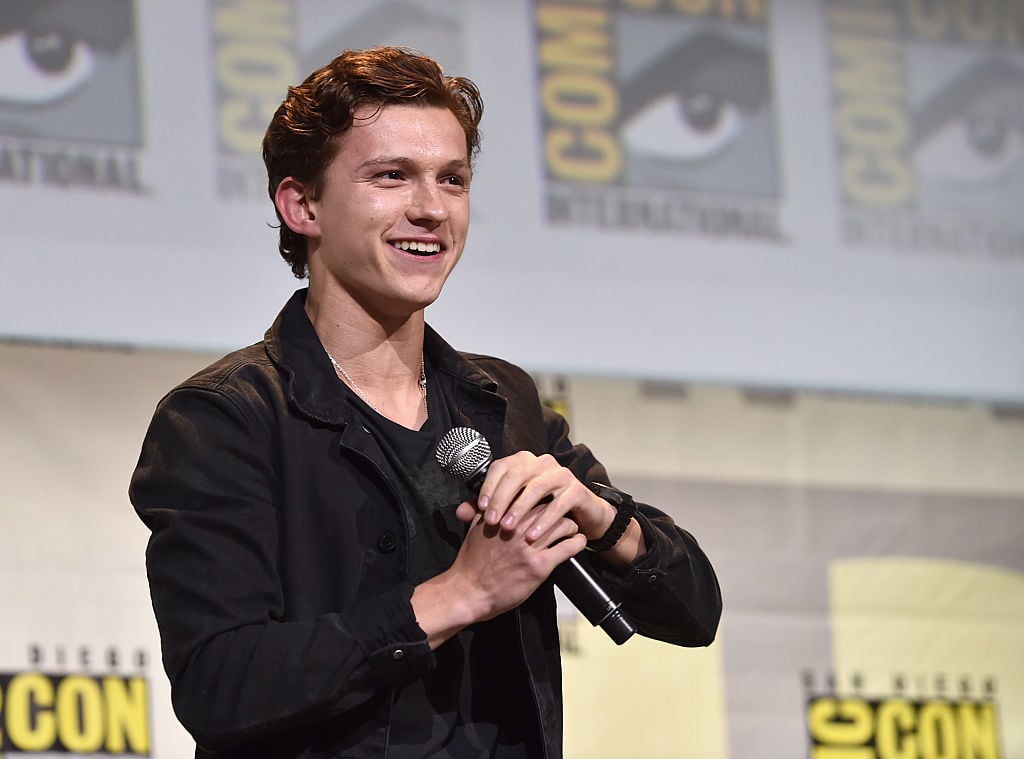 With Avengers: Endgame on the horizon and Far From Home only a few months away, you may assume Tom Holland is all booked up. Yet, with seemingly no time left for other projects, this young actor has a few movies outside of the MCU scheduled for late 2019 and 2020.

In the soon-to-be-released (2020) Cherry, Holland will star as an army medic suffering from post-traumatic stress disorder who succumbs to drug addiction and enters a life of crime to cover his debts.

'Cherry:' The autobiographical fiction novel by Nico Walker

Tom Holland will team up with Avengers: Endgame co-directors, Anthony and Joe Russo, for this dramatic post-war narrative scheduled to hit theaters sometime in 2020, according to IMDb. While not much is known about the movie, it will be based on Nico Walker's debut novel of the same name.

The story follows an unnamed narrator as he attempts college, drops out of school, joins the war in Iraq, and returns home amidst the American Opioid Epidemic. Upon returning home, the narrator recounts his struggles with post-traumatic stress disorder and susbequent life as a drug-addicted bank robber.

The book falls in the realm of autobiographical fiction, as the author behind the story is an Army vet currently serving time in Federal prison for bank robbery. Nico Walker has been in prison since 2013, and he wrote the book using a typewriter over the course of several years. The book, published by Alfred A. Knopf in 2018, opened to stellar critical reviews and quickly garnered film offers. Anthony and Joe Russo landed the film deal.

According to IMDb, Jessica Golberg is set to pen the screenplay, and Tom Holland is slated to portray the title character (as of now).

Does Spider-Man have what it takes to play a drug-addicted bank robber suffering from PTSD?

Tom Holland has quickly grown to embody the quick-witted and light-hearted superhero we all know and love. However, does the actor have what it takes to play such an emotionally taxing role, one fraught with dark character qualities and past traumas we have yet to see him convey?

If the Russo brothers are behind the production, it's likely that they have come to witness great talent from the 22-year-old actor while working with him for the Avengers saga. Seeing Holland take on a role so disparate from your "friendly neighborhood Spider-Man" will surely be exciting for fans of the franchise and the actor alike.

With Tom Holland and the Russo brothers set to reunite for the directing duo's first feature film outside of the MCU since starting their journey with the saga, expectations are high. Do Anthony and Joe Russo have what it takes to garner the same praise and critical reception when hand-to-hand combat and superpowers aren't in the mix? We will just have to wait and see.

While Cherry isn't scheduled to release until 2020, Tom Holland will appear in another film outside of the MCU later in 2019 titled Spies in Disguise. He will serve as a voice actor in the animated film following the world's best spy who is turned into a pigeon. In Spies in Disguise, Holland will star alongside Ben Mendelsohn, Karen Gillan, and Will Smith. Tom Holland will also appear in Chaos Walking and The Devil All the Time later in 2020.