Tom Holland Breaks Silence on Spider-Man, MCU Split and Sends Fans Into a Frenzy
Tom Holland made an appearance at the D23 Expo just days after it was reported that Disney and Sony were not able to come to terms over the Spider-Man film franchise. The Hollywood star took the opportunity to make a nod to all the drama surrounding the Marvel superhero that fans fawned over on social media.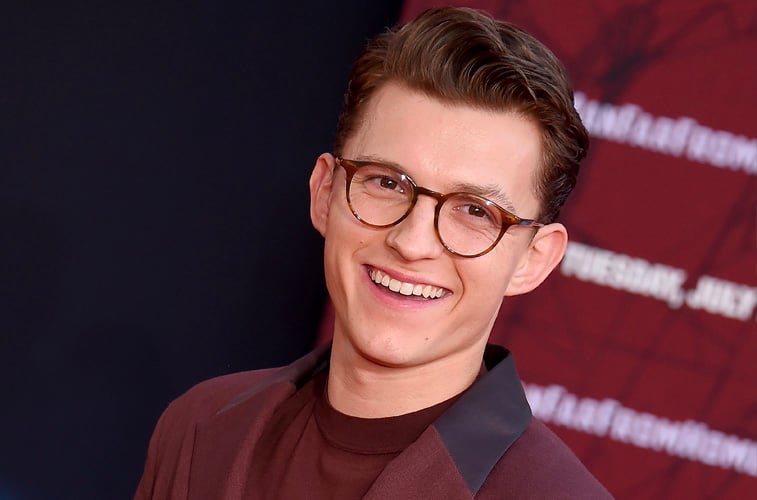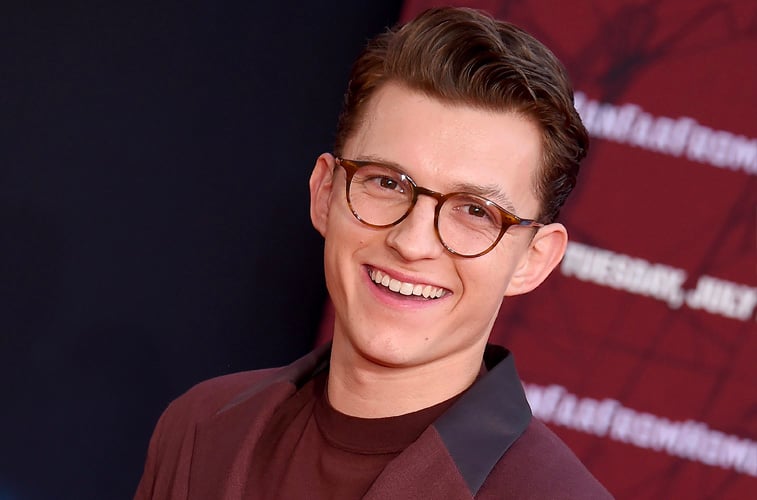 What Did Tom Holland Say About Spider-Man Exit From MCU?
The 23-year-old British star was at the Disney expo where the studio has been making big announcements of their upcoming movies and television shows. Holland took the stage at the Anaheim Convention Center as part of the presentation of the animated film "Onward" from Disney and Pixar.
Also on stage was fellow Marvel star Chris Pratt, Julia Louis-Dreyfus and Octavia Spencer.
According to attendees at the presentation, when Holland was announced he received a standing ovation from fans. The crowd was so loud that the actor couldn't even get a word in.
When Holland was able to speak, he made a nod to his Avengers past with co-star Pratt saying: "Last time we were space buddies fighting on Titan, and now we're elf buddies."
But the best moment came when he hinted at the controversy over the future of Spider-Man in the Marvel Cinematic Universe (MCU).
"Listen, it's been a crazy week, but I want you to know I am grateful from the bottom of my heart and I love you 3,000," he said in reference to Iron Man, Spidey's mentor in the Marvel films.
How Did Fans React To Tom Holland's Nod To Marvel?
With negotiations between Disney and Sony coming to a halt and an uncertain future, fans are not optimistic that Holland will continue to play the superhero in the extended MCU. People think that this was Holland's way of saying farewell.
"My heart is breaking," one person wrote on Twitter.
"His promoting for Onward today was pretty much this," another fan posted a meme of an actor on the red carpet with a brown bag with the words, 'I am not Spider-Man anymore.'"
"[What] does this mean, is he out of the MCU or is he not. [Please] no," another user questioned.
"Bring him back or [I'm] going full Thanks on Disney and Sony," another Marvel fan threatened calling back the villain of the last "Avengers" films.
Not all of the reactions were negative as some fans were optimistic everything would work out ok between the movie studios.
"Guys, they might not announce it today but that's okay, I guess. The deals between Sony and Marvel are reportedly looking a lot better but don't expect anything today," the fan tweeted.
What Is The Deal Between Disney and Sony?
Sony is the owner of the Spider-Man character. Disney owns Marvel. The two studios reached a deal that would bring Spider-Man into the extended MCU as he is one of the Avengers and fans would appreciate all the superheroes coming together in the film. That pact ended with this summer's blockbuster Spider-Man: Far From Home, which was Sony's biggest movie of the year.
With Spider-Man being the central figure of Phase 4 of the MCU, Disney and Sony had to reach a new deal but have been unable to come to terms.
"Disney asked that future Spider-Man films be a 50/50 co-financing arrangement between the studios, and there were discussions that this might extend to other films in the Spider-Man universe. Sony turned that offer down flat," Deadline reported. "Disney wasn't at all interested in continuing the current terms where Marvel receives in the range of 5% of first-dollar gross."
With talks breaking down, it was reported that Kevin Feige would not be producing any further Spider-Man films and would focus on the newly acquired X-Men universe that Disney acquired through the Fox merger.
Sony then issued a statement to Deadline where they claim that news about Spider-Man was "mischaracterized".
"We are disappointed, but respect Disney's decision not to have [Feige] continue as a lead producer of our next live action Spider-Man film," the Sony spokesperson told Deadline. "We hope this might change in the future, but understand that the many new responsibilities that Disney has given him – including all their newly added Marvel properties – do not allow time for him to work on IP they do not own. Kevin is terrific and we are grateful for his help and guidance and appreciate the path he has helped put us on, which we will continue."
The future of Spider-Man is up in the air for now.