Tom Holland Confirms He's Still Spider-Man and Something Special Is Coming
Marvel fans have been looking at Tom Holland as being the center of a possible young adult custody case after the shocking Disney/Sony divorce. There was even some panic about him not playing Spider-Man anymore, potentially leaving Sony in a dither as much as the public. Thankfully, some updates have arrived that put a lot of these rumors (and social media jokes) to rest.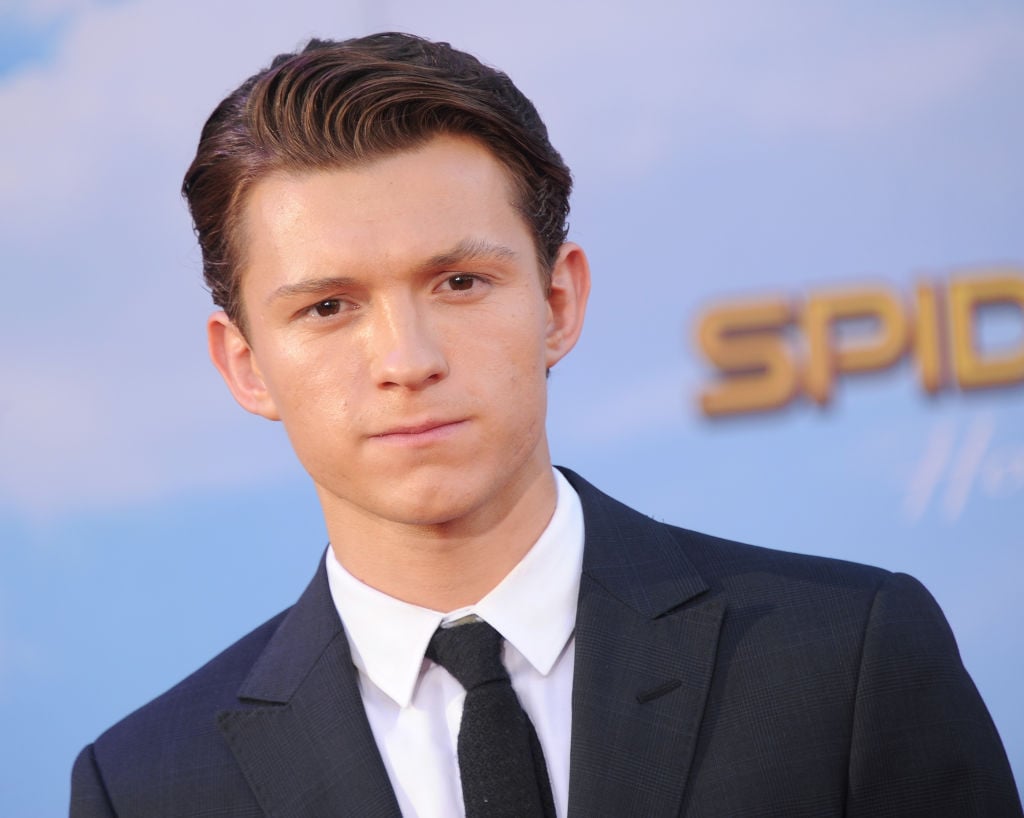 Leave it up to Holland himself to put some truth back into the rumor mill. His recent appearance at the D23 Expo received rapturous applause from fans. He assured everyone there not to worry about the future of Spider-Man.
Then he confirmed at the Keystone Comic Con in Philadelphia that, yes, he indeed will stay on as Spider-Man. "It's not the end of me playing Spider-Man. There's definitely more to come," explained Holland. "We sat down with some of our creatives. We pitched Spider-Man 3, which is going to be something very special, it's going to be something very different."
What this might entail is worthy of some short speculation.
Tom Holland reveals a very different 'Spider-Man 3' is coming
Based on Holland's statement at the above Comic-Con, Sony is committed to offering something "very special," a wish he seemed to almost command. He reportedly went to meet with Sony execs about the direction of the Spider-Man franchise, which shows how much commitment he's putting out there to sticking around.
After all, there isn't any sane reason by Sony to drop Holland in favor of rebooting the entire movie series. There's still a lot of story to tell about Holland's version of Peter Parker. We even want to see him age gracefully and continue to play the role far beyond what's normally considered acceptable.
This probably won't extend, but the amount of depth Holland brought to the role was astonishing when we initially thought it would be annoying teen angst. Fortunately, those teenage problems of being a superhero turned into one of the greatest superhero character studies done in recent memory.
We're still to assume Parker hasn't even graduated from high school yet, outside of Holland being 23 in reality. Placing this aside, what direction might the Spider-Man franchise take? Let's try to escape the idea of Sony going creatively wild with alternate universe theories.
Should 'Spider-Man' stay a human drama about being a superhero?
The recent explorations of the things Parker had to endure to prove he was worthy of being an Avenger shouldn't end just because the future films can't make reference to the MCU. Sure, his mentor Tony Stark is now dead (for the time being), and Nick Fury obviously isn't going to be sticking around to become another abrasive father figure.
Making Parker truly alone and completely removed from the other Avengers definitely is a chance to create something special from the ordinary. One could argue had Spider-Man stayed at Marvel, the future movies might have relied too much on the Avengers relationship, potentially diluting any chance for individualism.
All the writers have to be careful now not to make any references to anything at Marvel or the events of the last five movies. Really, that's a good thing to create a story allowing us to see how Parker could be further tested. Maybe this even means having no memory of the past events due to some kind of memory wipe.
A downside is many of the Marvel villains can't be used, which could alternatively be a positive in creating all-new ones to avoid any comparisons to comic book editions.
Could Spider-Man return to the MCU?
We can speculate on future plot points until the Marvel executives come home, and maybe they will. Let's hope that maybe we'll see some kind of reconciliation between Disney and Sony at the last minute before the end of the year.
When there's so much at stake as a pop culture event, perhaps Disney will realize they don't need all the money and can find a compromise with Sony.
Or, our thought might just a pipe dream. Even if Spider-Man stays at Sony, it could mean bringing in villains like Venom, plus plenty of other villains not yet shown in the MCU films.
Still, we reiterate the more human the next film becomes, the better. Just showing Parker navigating young adulthood without any memory of the snap or without his prior mentors would be Spider-Man truly lost in the wilderness. Finding his true identity this way would be more than an apt metaphor for the corporate split.