Tom Holland Posts Hilarious Reaction to Spider-Man Staying in the MCU
Our Spider Senses are tingling, or rather, our Peter Tingle. Disney and Sony recently announced that Tom Holland's Spider-Man will stay in the Marvel Cinematic Universe. Fans of the character were pretty excited, but not as excited as Tom Holland, who posted a response on his Instagram account. Learn more about it, here.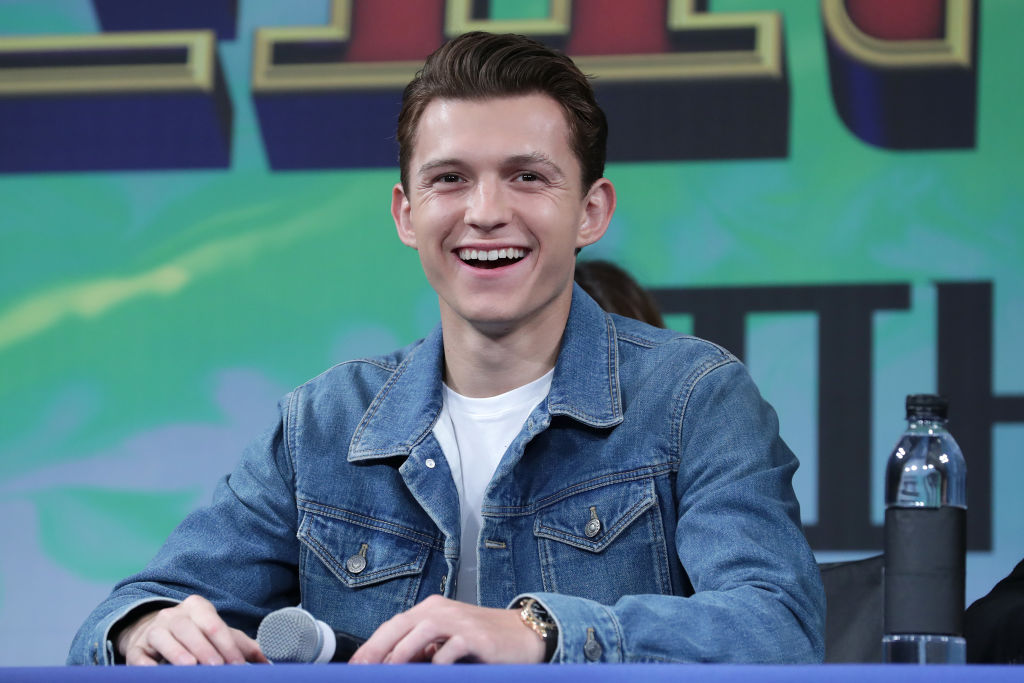 There were disputes between Disney and Sony over who has the rights to the character, Spider-Man
For the past few weeks, Disney and Sony disputed over the rights to Tom Holland's Spider-Man. At the end of the conversation, it looked as though Spider-Man would be leaving the MCU. (After Peter Parker worked so hard to get into the Avengers, nonetheless.) Naturally, some fans were pretty upset at the news, mostly because Spider-Man: Far From Home ended on a cliffhanger. During an interview with GQ, Tom Holland elaborated on the character's move to Sony.
"I'm not shy about expressing how incredible the last five years have been with Marvel," Holland said. "I've truly had the time of my life, and in so many respects, they have made my dreams come true as an actor. Sony has also been really good to me, and the global success of Spider-Man: Far From Home is a real testament to their support, skill, and commitment. The legacy and future of Spidey rests in Sony's safe hands. I really am nothing but grateful, and I've made friends for life along the way."
However, after weeks of dispute, Disney and Sony announced that Spider-Man would stay with the Avengers and the Marvel Cinematic Universe. Fans on social media went crazy, and Tom Holland celebrated the news with a clip from The Wolf of Wall Street.
Tom Holland shared his excitement on Instagram with a clip from 'The Wolf of Wall Street'
You know what? He's not leaving. When news broke that Spider-Man would remain in the MCU, Tom Holland posted his response — a clip of Leonardo DiCaprio's character from The Wolf of Wall Street announcing he's not leaving. Fans also shared their response on social media, sharing their excitement for upcoming Spidey-content.
"Back in a snap! Had a feeling we would see you again," actor Mark Ruffalo wrote as a comment.
When does the next Spider-Man movie premiere?
We've got some bad news for Spider-Man fans. Just because Spider-Man is staying in the MCU, does not mean that his movies premiere anytime soon. Marvel announced the upcoming movies for Phase 4 and Peter Parker will not appear for at least another year. That's not the say that the character won't make a cameo in upcoming films or even in Disney Plus series'.
Thanks to Disney's streaming platform, Disney Plus, a few characters from Avengers: Endgame will earn their own spin-off television shows exclusive to Disney Plus subscribers. That includes Wandavision, The Falcon and The Winter Soldier, and Loki. Disney Plus launches in the United States on Nov. 12, 2019.
Until then, Spider-Man: Far From Home is available digitally. The movie premieres on DVD, Blu-ray, and Ultra 4K HD on Oct. 1, 2019.