Tom Holland to Play the Male Tomb Raider Nathan Drake Post 'Avengers: Endgame'
Tom Holland – though seemingly all booked up with Spider-Man: Far From Home and Avengers: Endgame both on the horizon – has several upcoming projects, outside of the MCU, currently in pre and post-production. Holland is slated to star in five movies scheduled for release later in 2020.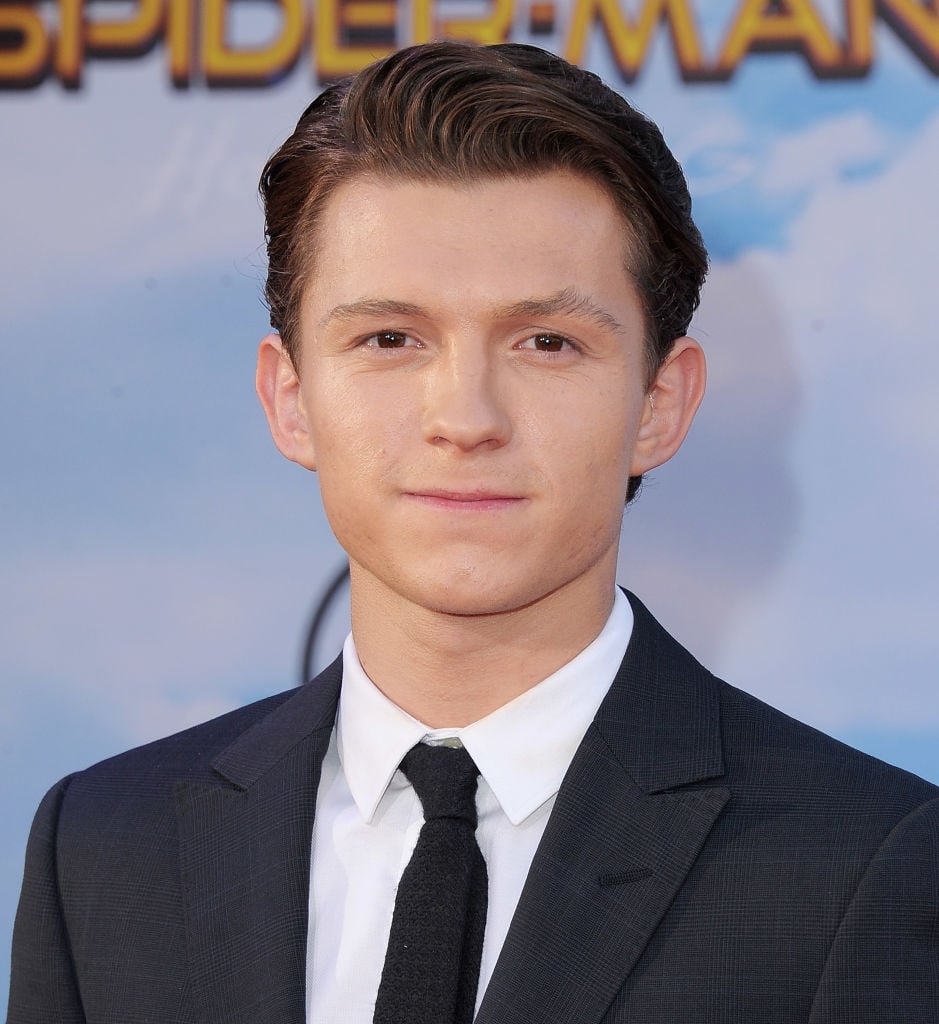 From another project with the Russo Brother, Cherry, in which he plays an army medic turned drug-addicted bank robber to his turn as Dr. Dolittle's dog, alongside Robert Downey Jr. once again, Holland is set to star in films ranging greatly in genre and performance scope.

From a drug addict to a voice-over role as a puppy, it looks like Tom Holland is on a mission to prove he is capable of more than "your friendly neighborhood Spider-Man." And while a release date has yet to be announced, Tom Holland is set to star as Nathan Drake in Uncharted, according to IMDb.

What we know so far about 'Uncharted:' Tom Holland's role and others involved in the project

Uncharted, which has only recently been announced, will feature Tom Holland in the title role alongside Bryan Cranston (rumored). Dan Trachtenberg is set to direct the upcoming film and Joe Carnahan will pen the screenplay, according to IMDb.

Bryan Cranston is well-known for starring in Breaking Bad, The Upside, and Malcolm in the Middle. Joe Carnahan is most recognized for penning 2010' The A-Team, Narc, Smokin' Aces, and The Grey.

As for Dan Trachtenberg, he directed 10 Cloverfield Lane and is the main directing force behind the mind-boggling Netflix series Black Mirror. From Cranston to Trachtenberg and Carnahan, Tom Holland has quite the A-Team of his own supporting him on this one.

Tom Holland will play Nathan Drake – often deemed the male Tomb Raider – the character is a treasure hunter in a PlayStation video game. If the movie is anything like the game, it will follow Drake's life journey (who was born to a talented archeologist and an unnamed father). Drake loses his mother at a young age, winds up in an orphanage, and eventually follows up on leads from his father's explorations; thus, the video game boasts a pretty fleshed out and complex narrative. For this explanation is a bare-bones account at best.

Will 'Uncharted' be a series starring Tom Holland as Nathan Drake?

Considering there are four Uncharted video games, all focusing on Nathan Drake's narrative arc, it's likely that the movie will be an origin story that develops into a film franchise. With Spider-Man already under his belt, it looks like Tom Holland has no intentions of slowing down when it comes to character roles and extended sagas.

Nathan Drake boasts a dry sense of humor and sarcastic tendencies, which should suit the actor playing Spider-Man rather nicely; however, this also sounds like a match for Tony Stark.

An intelligent man, self-educated and a bit impatient, Nathan Drake sets off on explorative missions to uncover secrets; thus, the character, though boasting a different origin story and personality than Angelina Jolie's Lara Croft, is often described as a male Tomb Raider. For, at a foundational level, the characters are undoubtedly similar.

While the plot for the movie is still unknown, to satisfy those most anticipating the feature film adaptation, those behind the production will likely stray from writing a movie too disparate from the videogame, as this usually causes a great degree of backlash. So, at the bare minimum, expect a wise-cracking and treasure hunting Tom Holland to take to the screen (sometime in the future).