Tom Holland Names 3 Actors He Hopes to Emulate in His Career
Tom Holland – though widely known for portraying Peter Parker / Spider-Man in the Marvel Cinematic Universe and the upcoming Spider-Man: Far From home, boasts quite the diversified portfolio, and has more than earned his stay as a world-class superhero.

Before becoming Spider-Man, Tom Holland made his West End debut in Billy Elliot: The Musical in 2008. He auditioned eight times and spent two years training for the role specifically. When it comes to dancing, this boy has got some moves, which definitely helps with the acrobatic feats and agility skills needed to play a convincing Spider-Man.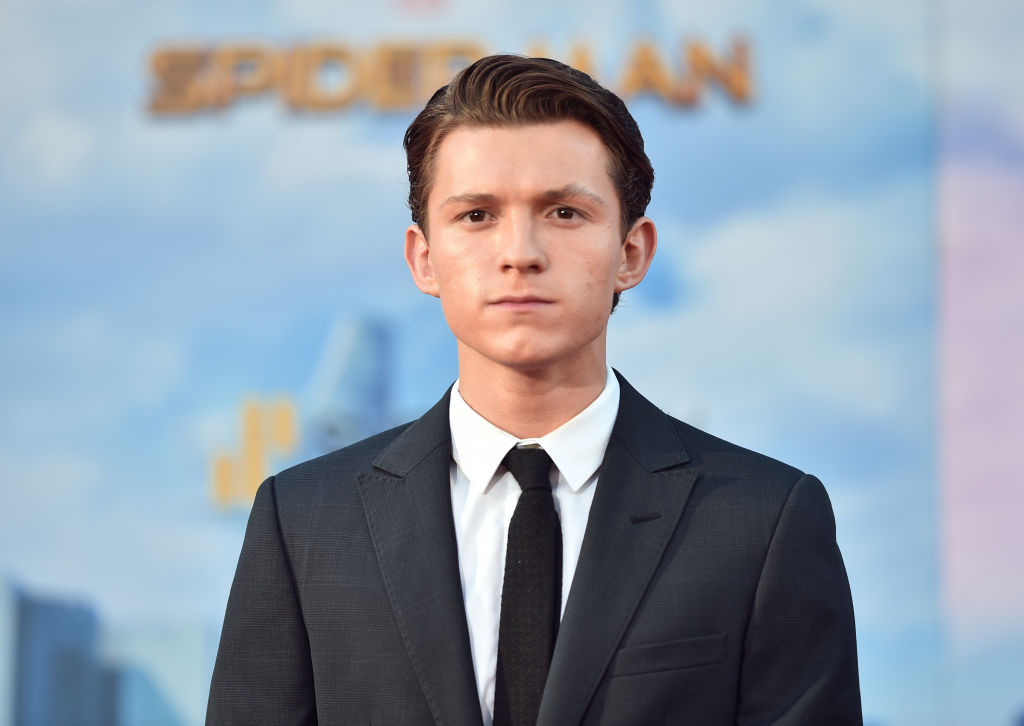 Following Billy Elliot, Tom Holland appeared in the heartwrenching disaster thriller The Impossible, alongside Naomi Watts and Ewan McGregor in 2012. He then went on to star in In the Heart of the Sea in 2015 before portraying Peter Parker for the first time in 2016's Civil War.

Based on Tom Holland's background, the three actors he hopes to emulate in his career should come as no surprise. If you were expecting him to list action-heroes and/or other Marvel frequenters, your intuition is misguided.
Tom Holland hopes to follow in the footsteps of Jake Gyllenhaal, Meryl Streep, and Leonardo DiCaprio

During an interview with his Spider-Man: Far From Home co-star Zendaya, Holland discussed the actors he looks up to. Zendaya asks, "Obviously, you've done other types of roles that are very different from Peter Parker. Do you want to act forever?" Holland replied:

"I really am having the time of my life. But as far as my future goes, I want to stretch myself as an actor in a way that Jake Gyllenhaal, Leonardo DiCaprio, and Meryl Streep do. I don't want to be stuck to one character. I think that's what can happen when you take on a superhero movie. So every conversation I have with my agent is, "What have you got for me? What's next? Who can I play?"


Interview Magazine
Tom Holland's plan: he wants to grow and challenge himself. Thus, though he loves playing Spider-Man, it's unlikely that Holland will take on another superhero role in the near future, as he wishes to avoid typecasting, as do many others in his profession.
As for the three performers Holland listed, all three have managed to take on quite a variety of roles, and have proved that they can do it all (especially Streep).

From singing and dancing in Mamma Mia to taking on the role of a drug-addicted widow and relentless mother in August: Osage County, Meryl Streep is one of the most indomitable forces currently working in Hollywood (not that it's a competition). Streep and Gyllenhaal have also both appeared on a Broadway stage and, given Holland's theatre credits, this is likely not a coincidence.

What's Next for Tom Holland Following 'Spider-Man: Far From Home?'

According to IMDb, Tom Holland is set to star in six more movies following Spider-Man: Far From Home. From The Voyage of Dr. Dolittle, in which he will play alongside Robert Downey Jr. once more, to Chaos Walking, in which he will take on a dystopian future society, Tom Holland is ready to take the world by storm.
Tom Holland will also appear in Onward, The Devil All the Time, Cherry, and Uncharted. While the former three are slated for a 2020 release date, the premiere date for Uncharted is still unknown.

The Devil All the Time follows a cast of characters from the end of WWII to the 1960s, while Cherry will star Holland as an army medic suffering from PTSD, who becomes a bank robber after his drug-addiction puts him in debt. Do we see an Oscar nomination with that last one?
Onward tells the tale of two elves searching for any remnants of magic left in the world and Uncharted is based on a third-person shooter video game. So, as for Holland's future in acting, the next few years seem rather varied and exciting.