Tom Holland Goes from Spider-Man to Mind Reader for Film Following 'Avengers: Endgame'
Tom Holland – still riding the wave of success from Infinity War and Homecoming  – is set to star in a few films outside the Marvel Cinematic Universe come 2020. From starring alongside real-life mentor Robert Downey Jr. in The Voyage of Dr. Dolittle to taking on the role of Nathan Drake in Uncharted, Holland is one busy 23-year-old actor as of late.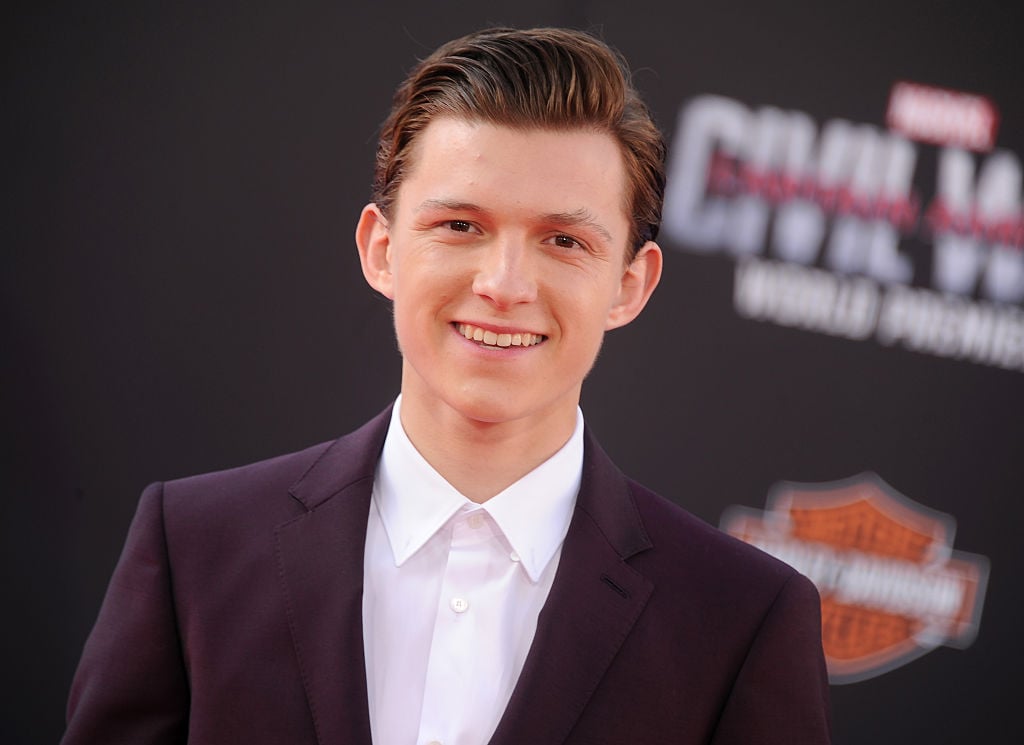 In addition to the films mentioned above, Tom Holland is set to appear alongside Star Wars actress Daisy Ridley in the dystopian tale Chaos Walking. Chaos Walking will be based on the Young Adult book series of the same name by Patrick Ness.

There are a total of three books in the trilogy; meaning – if we've learned anything from Harry Potter, The Hunger Games, and Twilight – fans of the series should expect four movies.

What do we know so far about 'Chaos Walking?'

Chaos Walking, according to IMDb, takes place in a dystopian world where there are no women, and all living creatures can hear each others' thoughts. However, the thoughts are presented in a stream of images, words, and sounds affectionately labeled "noise."

Daisy Ridley and Tom Holland will star as Viola Eade and Todd Hewitt respectively: two adolescents who encounter various moral issues and life-threatening stakes as the planet around them grows war-torn. Without revealing too much plot, if the film is anything like the books, it will start with Todd Hewitt as he is forced to flee his hometown after discovering an area of silence (free of the so-called "noise").

The book, and soon to be released major motion picture, is named after a line in the first novel: "The noise is a man unfiltered, and without a filter, a man is just chaos walking" (Good Reads from The Knife of Never Letting Go).
While the movie may feel like just another dystopian, apocalyptic-themed story with a girl, a guy and a major problem, many believe that Chaos Walking will be an exception to the rule due to the mostly positive critical book reviews, and the star power of the cast members involved.

Who else will star in 'Chaos Walking' alongside Tom Holland and Daisy Ridley?

According to IMDb, Chaos Walking will feature a pretty impressive ensemble, for Nick Jonas, David Oyelowo, and Cynthia Erivo are all set to star in the upcoming teen fantasy film.

Nick Jonas, though most known as one of the three founding members of the Jonas Brothers, has also appeared in Jumanji: Welcome to the Jungle, Careful What You Wish For, and Goat. He is also set to star in another Jumanji film and Ugly Dolls later this year.

David Oyelowo starred as Martin Luther King Jr. in the critically acclaimed Selma movie, which earned the actor a Golden Globe nomination. If an actor of his caliber is signing on to a YA movie, something has to be unique about this story. Oyelowo also earned Golden Globe and Emmy nominations for his performance in Nightingale.

Cynthia Erivo most recently starred alongside Viola Davis, Michelle Rodriguez, and Liam Neeson in Widows. She was also in the documentary titled The Rape of Recy Taylor and starred in Bad Times at the El Royale.

Mad Mikkelsen, Ray McKinnon, and Kurt Sudder work to round out the main ensemble in the highly anticipated fantasy saga coming to theaters in 2020. While you wait to see Tom Holland play Todd, be sure to catch the young actor in Dr. Dolittle and Spider-Man: Far From Home.