Tomi Lahren & Other Celebrities Who Are Speaking Out About The Latest Abortion Bills
Here's the latest uproar within the Trump administration: Several states, including Alabama, have or are about to vote on bills that limit abortion access and women's reproductive rights. While many will likely be blocked in the Senate, the ultimate goal appears to be a major push by the right in the fight to overturn Roe v. Wade.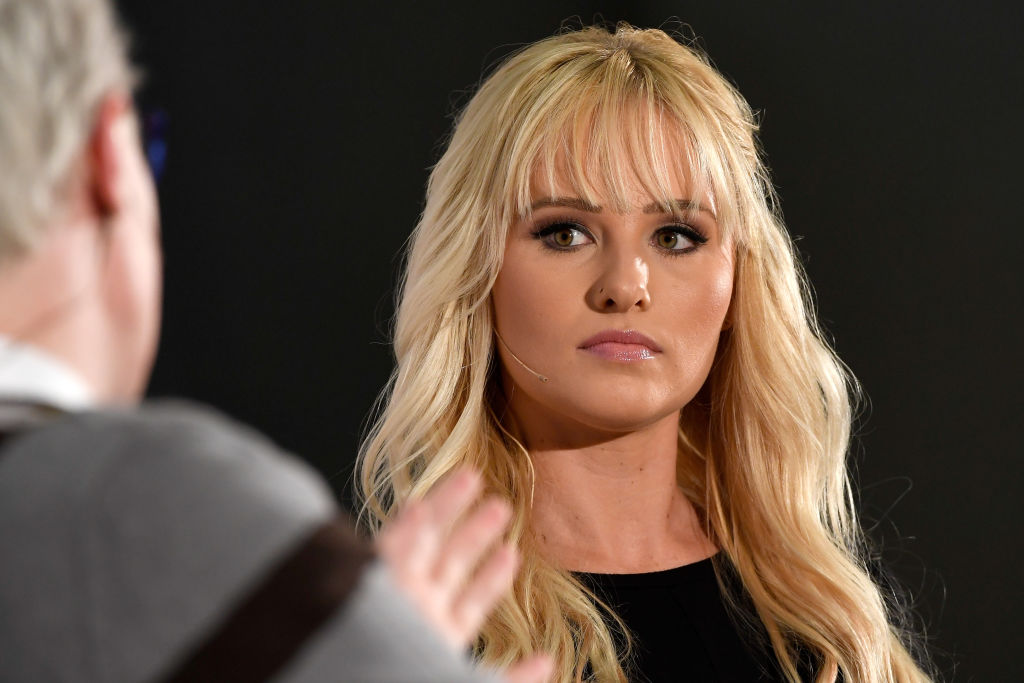 A lot of people have opinions on this very controversial topic, and celebrities are among them. Over the past few days, many (including some very surprising public figures) have spoken out against the legislators in Alabama and the laws that are being considered. Here's what they have to say.

A prominent figure for the Republican party

Tomi Lahren has been mocked a lot since she first began to gain attention a few years ago. Typically, she is critical of the left and supports the Trump administration. But there's one issue she doesn't agree with Republicans on.

When Tomi Lahren was on The View in 2017, she said took a pro-choice stance, and it appears that she's continuing to support that argument. Her tweet may have shocked some, but ultimately, this appears to be an issue she stands firm on, regardless of party affiliation.

These music stars are chiming in

When it comes to music, the country genre is probably the most right-leaning. However, singer Kacey Musgraves, a Texas native, has proven that you can't judge a book by its cover. And as a Millennial, she shows that her stance on abortion is in line with her generation. She kept things light-hearted but pointed with her message.

U.K. pop star Dua Lupa also kept her message to the point but got a bit more into detail. She posted an image of a billboard that simply reads, "Keep Abortion Legal," and followed it up with a message of "solidarity" for all women.
An actress with a strong point
The lack of legislation on guns is a point that many have brought up, as well as the other laws that are currently being discussed around those seeking asylum at the border and other marginalized groups of people. Regina King retweeted a message about this, criticizing the term "pro-life."
This quote really says it all
Yara Shahidi, star of Grown-ish and the upcoming film The Sun Is Also a Star, shared a quote that really hits home. This isn't just about one issue — it's about women's bodily autonomy as a whole around the world.
Another actress who keeps it simple
"Control the guns. Not women's bodies" is the short yet sweet message tweeted by iZombie star Rose McIver. The actress hails from New Zealand where abortion is still legal, but also comes with quite a few restrictions.
Few men are speaking up
Abortion is solely not a women's issue, despite the way it is often presented. Yes, it is typically women's bodies that are at the center of the conversation, but men are, obviously, involved. Comedian Paul Scheer, who has a joke for most situations, couldn't find anything funny about the recent abortion news. He even took to Instagram to drive the point home: This is not a decision that should be legislated.
It's really not funny
Another comedic celebrity, actress Jenny Slate, has frequently posted on social media about this issue. In fact, she starred in a film, Obvious Child, that addresses the stigma around abortion head-on. She put her foot down on any kind of ban, showing support for Planned Parenthood.
More TV stars who are speaking out
They have a platform, and they're using it. Nina Dobrev, of Vampire Diaries fame, set the record straight with just a few simple words: "Men shouldn't be making laws about women's bodies," addressing the fact that it was male politicians who voted in favor of Alabama's bill.

Younger star Hilary Duffy decided to take a cute tactic to draw her followers in. Her first image features pins that say "Uteruses before Duderuses," while her second makes a serious point about men making these laws. The mother of two decided to let these images speak for themselves, simply adding emojis in her caption.
Finally, activist and Grey's Anatomy actor Jesse Williams put out an important announcement: These laws are not yet in effect. He shared an image provided by the ACLU that designates Alabama's three remaining locations which provide safe abortions. While it's still bleak, at least there's a beacon of hope in this message.