Top 10 List of Potential Replacements for David Letterman
Veteran late-night television host David Letterman surprised viewers of the Late Show recently when he revealed that he would be retiring sometime in 2015. Letterman has been a late-night television fixture since he began in 1982 as the host of NBC's Late Night, before departing for CBS in 1992. While it is expected to be at least a year or more before Letterman actually leaves CBS, the announcement has inevitably sparked speculation about who will replace Letterman as the host of the Late Show.
Letterman's retirement announcement follows the recent departure of longtime The Tonight Show host Jay Leno, who was replaced by the younger Jimmy Fallon. This has led many observers to speculate that CBS may be planning on replacing Letterman with a similarly younger host who could attract a broader demographic. Although fans of Letterman's late-night antics may argue that the legendary host can never truly be replaced, here are ten contenders in no particular order that various industry pundits and viewers have suggested as successors to David Letterman.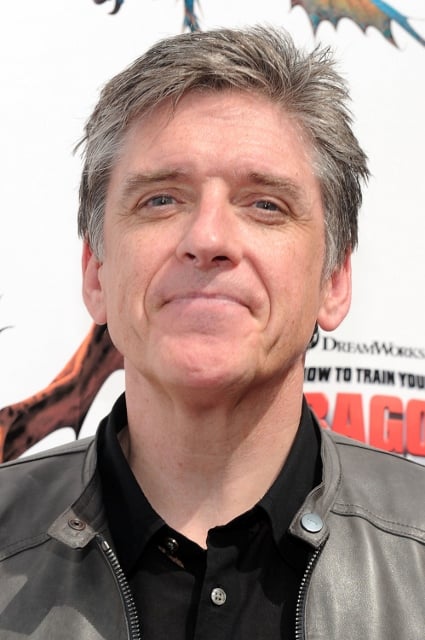 1. Craig Ferguson
According to Reuters, Craig Ferguson — current host of CBS's Late Late Show — was supposedly promised that he would be given Letterman's earlier time slot when the Late Show host retired. However, several industry watchers have noted that Ferguson's lackluster ratings already lag NBC's Late Night with Seth Meyers — his current direct competitor.

2. Jon Stewart
Jon Stewart, host of Comedy Central's highly-successful The Daily Show, is one potential successor who has as much — if not more — name recognition than David Letterman. CBS and Comedy Central are also both owned by Viacom, which would presumably make the transition smoother. The only question is: what could CBS offer Stewart that he isn't already getting from Comedy Central? Stewart has an enviable amount of creative freedom on his current show and a sizable paycheck to boot.

3. Stephen Colbert
The host of Comedy Central's satirical show The Colbert Report might also be a contender for replacing Letterman. However, it's not clear if Colbert could shoehorn his right-wing persona into a mainstream late-night show. It's also not clear if Colbert could maintain his loyal viewers outside of The Colbert Report's unique format.

4. Amy Poehler
Many late-night television fans are hoping that CBS will break the pattern of having a white, middle-aged male host and instead choose a female as the new host for the Late Show. The former Saturday Night Live cast member and current star of NBC's Parks and Recreation is perhaps one of the biggest names in comedy today and could attract more female viewers to the Late Show.

5. Chelsea Handler
According to The Hollywood Reporter, Chelsea Handler is leaving the E! channel when her contract expires at the end of this year. Although the longtime host of the Chelsea Lately talk show has not revealed what her plans are after she leaves the show, her manager told The Hollywood Reporter that, "We have at least seven suitors and many ideas." His comments and her years of talk show experience have sparked speculation that Handler may be in the running as a replacement for Letterman.
6. Conan O'Brien
The one-time heir to The Tonight Show left NBC after a disagreement with the network that led to Jay Leno being reinstated as the host. Although O'Brien currently has his own show on cable network TBS, the veteran late-night television host would likely appreciate an opportunity to return to a major network and compete against his former employer.

7. Ellen Degeneres
As the host of a highly popular daytime talk show, Degeneres could easily transition her talents to a late-night show. However, CBS would have to find a way to lure her away from The Ellen Degeneres Show that, according to The Los Angeles Times, was recently renewed through the 2016-2017 television season.

8. Jerry Seinfeld
The former star of the highly successful Seinfeld sitcom definitely has sufficient name recognition and star power to helm a late-night television show. Seinfeld even has a little bit of Late Show hosting experience after filling in for Letterman while he recovered from heart surgery.

9. Neil Patrick Harris
The star of CBS's hit comedy series How I Met Your Mother has some free time on his hands now that the series has concluded. The popular actor also has previous hosting experience with various awards shows.

10. Chris Rock
Although Chris Rock seems like a long shot, his name has emerged as a contender for Letterman's job thanks to a storyline from Louis C.K.'s show Louie in which Rock replaces David Letterman. However, it seems unlikely that this renowned stand-up comic would turn away from his current successful career in movies for a late-night television gig.
More From Wall St. Cheat Sheet:
Follow Nathanael on Twitter (@ArnoldEtan_WSCS)