Top 10 Wealthiest People in the World: 2014 Edition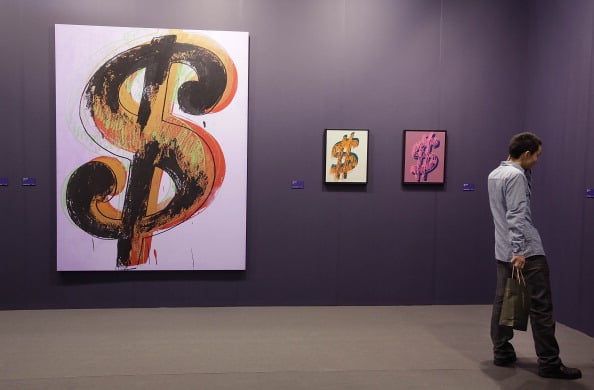 In March, Forbes published its 2014 Billionaires List and reported that, unsurprisingly, the world's richest are only getting richer. This year, the Forbes global wealth team uncovered 1,645 billionaires with an aggregate net worth of $6.4 trillion, which is up from $5.4 trillion a year ago. They also illuminated a record of 268 new ten-figure fortunes, including 42 new female billionaires, another record. Forbes now has 172 women on the list, compared to 138 last year, and more than ever before.
The Forbes Billionaires List ranks individuals rather than large, multi-generational families who share large fortunes, and the 2014 edition is based on estimates from a "snapshot" of wealth on February 12. Today, we'll highlight the top ten that made Forbes's list and also some billionaires who made major gains within the past year. One such newly minted billionaire is Facebook's Sheryl Sandberg — the company's COO joined the ranks for the first time this year, along with Facebook's vice president Jeffrey Rothschild. In addition, the social network's CEO Mark Zuckerberg was the year's biggest dollar gainer, according to Forbes, and his fortune jumped $15.2 billion to $28.5 billion as shares of Facebook surged. Forbes's 2014 list evidences that technology is the most popular vehicle of extreme wealth, and the publication reports that four of twenty-six billionaire newcomers attribute their fortunes to technology.
The U.S. has the most billionaires in the world with 492 representatives, followed by China with 152, and Russia with 111. Who is responsible for all of this incredible wealth? Let's find out. Here are the top ten 2014 billionaires, according to Forbes:
10. Jim Walton
First up is Jim Walton, the youngest son of Sam Walton, the founder of Wal-Mart Stores. Walton is currently worth $34.7 billion, which is $3 billion more than his worth according to the 2013 ranking, and on the 2013 Forbes 400 list of the richest people in America, Walton ranked seventh. Walton is on the Wal-Mart Board of Directors, replacing his brother in 2005, and he is also the CEO of his family-owned Arvest Bank.
9. Christy Walton
Staying in the family, the next person on our list is Christy Walton. Walton is the only woman who makes Forbes' top-ten billionaires list, but she finishes with flying colors at a net worth of $36.7 billion — $2 billion more than her brother-in-law. Walton is the widow of John Walton, one of the sons of Sam Walton, and after his death in June 2005 she inherited his fortune of $18.2 billion. Walton is no stranger to the richest people rankings, as she was listed as the sixth-richest person in the United States, and the tenth-richest person in the world in November 2013, according to Forbes.
Though the bulk of her money comes from her shares in Wal-Mart, her husband also invested in First Solar, which she is reaping in money from. Walton has been recognized time and time again for her impressive philanthropic efforts, and along with a number of other commitments, she supports her family's own charitable foundation, the Walton Family Charitable Support Foundation, which funds education.
8. Sheldon Adelson
Sheldon Adelson has a net worth of $38 billion, putting him eighth on Forbes' top billionaires 2014 list. Chairman and chief executive officer of the Las Vegas Sands Corporation, the American business magnate has made the bulk of his fortune from the casino business but he also owns the Israeli daily newspaper Israel HaYom. Though a controversial figure in the public eye, Adelson has been recognized for his commitment to charity and his support of his own philanthropy, the Adelson Foundation. The foundation has made contributions totaling $140 million to Birthright Israel, which finances Jewish youth trips to Israel. The billionaire also supports The Adelson Educational Campus in Las Vegas and the Dr. Miriam and Sheldon G. Adelson Medical Research Foundation.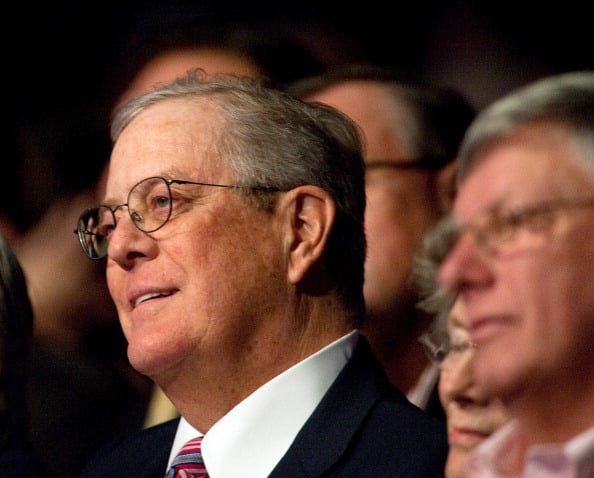 6. David Koch
David Koch, the American businessman who co-owns Koch Industries, the conglomerate that is the second-largest privately held company in the United States, is tied for sixth with his older brother, Charles. Worth $40 billion, Koch was recognized as the wealthiest person in New York in 2013. Koch wears many hats, including that of a businessman, philanthropist, political activist, and engineer. Known for his love of the arts, he is a regular contributor to charities like Lincoln Center and the American Museum of Natural History's David H. Koch Dinosaur Wing, and he also has used his power in the political sphere by donating to political advocacy groups and campaigns.
6. Charles Koch
Tied with his brother for Forbes' sixth spot is Charles Koch, the business partner of David. Also worth $40 billion (surprise!), Charles's story is very similar to David's — although he is the official chief executive officer of Koch Industries, whereas David is the executive vice president. The two brothers inherited the business from their father and have since expanded its size exponentially. Like his younger brother, Koch is also a champion of many charitable organizations, and his biggest focuses are the Institute for Humane Studies, the Mercatus Center at George Mason University, and the Cato Institute. His wife also founded the Koch Cultural Trust, which funds artistic projects and creative artists.
5. Larry Ellison
Next up is the big man on the tech campus, Larry Ellison, chief executive officer of Oracle. According to Forbes' list, Ellison is worth $48 billion, $8 billion more than the Koch brothers. He was named the third wealthiest man in America last year. Aside from his focus on Oracle and several other corporations he has stakes in, including Salesforce.com, NetSuite, Quark Biotechnology, and Astex Pharmaceuticals.
Ellison has been recognized for his commitment to philanthropic efforts, and was also one of the billionaires in 2010 to sign the "The Giving Pledge," a campaign that emboldens the wealthiest people in the world to make a commitment to give most of their wealth to philanthropic causes. The campaign was made public by Bill Gates and Warren Buffett.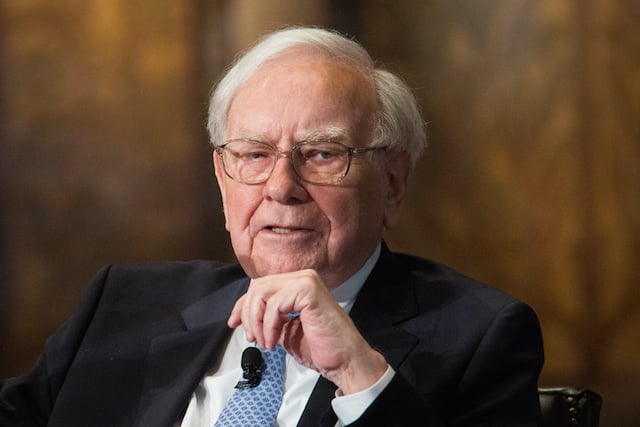 4. Warren Buffett
Speaking of Buffett, he is next as the fourth-richest billionaire on Forbes's list, coming in at a net worth of $58.2 billion and easily upsetting Ellison's figure. Long known as one of the world's wealthiest people, Buffet is best known for his impressive prowess in investing in the 20th century, and now he is still riding out that success. The business magnate and investor is chairman, CEO, and largest shareholder of Berkshire Hathaway, and he has not only been recognized as one of the richest people in the world, but also the most influential, thanks to the power he wields over the companies he maintains stakes in. Buffett is also a philanthropist and has pledged to give away 99 percent of his fortune, especially evidenced by his efforts to establish the aforementioned "Giving Pledge."
3. Amancio Ortega
Holding his ground in third is a Spanish businessman, Amancio Ortega, who is worth $64 billion thanks to his success in retail. Ortega is founding chairman of the Inditex fashion group, the Spanish clothing company headquartered in Arteixo, Spain, that is made up of almost a hundred companies. Inditex is best known for its chain of Zara clothing and accessories retail shops. Last year, Ortega was was ranked the third richest person in the world by Forbes with a net worth of $57 billion, but that figure has increased by $7 billion now, and he holds his own as the third richest billionaire, despite having announced his retirement from Inditex in 2011.
2. Carlos Slim Helu
Sorry, Carlos Slim Helu, close but no cigar. The billionaire who just misses the first-place distinction is the business magnate who held the title of richest person in the world from 2010 to 2013, but surrendered it this year. The Mexican businessman and philanthropist has his hand in a number of Mexican companies via his conglomerate, Grupo Carso, SA de CV, and Helu is the chairman and chief executive of telecommunications companies Telmex and América Móvil.
As for his philanthropic efforts, the billionaire established Fundación Telmex, a broad-ranging philanthropic foundation, in 1995 and has since contributed significantly to that organization, alone with a number of other charities. His contributions earned him a spot on Forbes's 2011 list of World's Biggest Givers.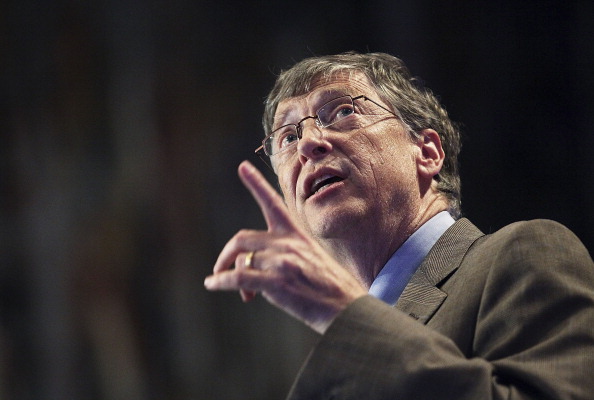 1. Bill Gates
And Bill Gates reclaims his title as the world's richest man in 2014 after running the second spot for the previous three years. It's safe to say this American investor, programmer, inventor, and philanthropist is known world-wide, and no one is exactly surprised he has regained the top spot on Forbes's list. The former CEO and chairman of Microsoft is now worth $76 billion, $4 billion more than his closest competitor, and that wealth likely isn't going anywhere, despite what reports say about Microsoft.
Though Gates is known for his technological prowess at Microsoft, the tech company he co-founded, he is also widely hailed for his commitment to philanthropy and the large sums of money he has committed to a wide variety of charitable organizations and scientific research programs through the Bill & Melinda Gates Foundation, established in 2000. In addition, although Gates stepped down as CEO of Microsoft in 2000, it's safe to say he still has a big say in the running of the business.
More From Wall St. Cheat Sheet: