Top 5 Movies From 'Back to the Future' Director Robert Zemeckis
If you're a child of the '80s, there's a chance that Robert Zemeckis has had a major impact on your life — and you may not even know it. This talented film director has churned out some of the most entertaining films in our lifetime — some that we still celebrate regularly. And though this 63-year-old Chicago native hasn't broken the box office much lately, he's shown no signs of his career slowing down.
He burst onto the Hollywood scene with 1984's Romancing the Stone, and has since directed 17 films, including this fall's oft-buzzed about The Walk. What often sets Zemeckis apart from other directors is his willingness to go beyond the norm. His films frequently use state-of-the-art special effects, and he's proved his worth as a gifted storyteller across multiple genres. Here are five of Robert Zemeckis's best films.
1. Back to the Future (1985)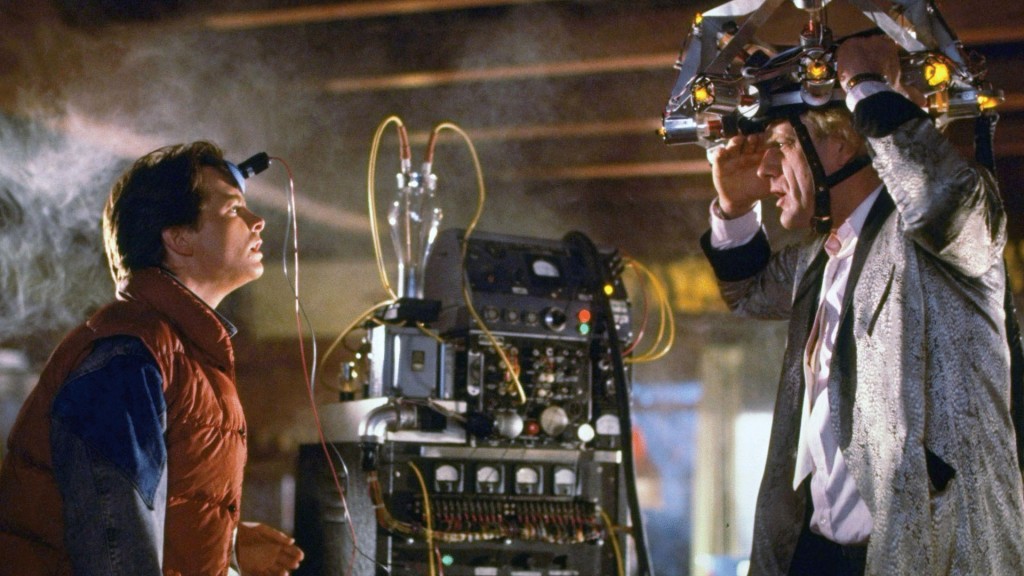 A zany professor. A slacker high school student. A time-traveling Delorean. These elements may not sound like the makings of a cinematic masterpiece, but in the hands of Robert Zemeckis, they changed the way we thought about film. Back to the Future spawned a successful franchise, legions of adoring fans, even a day solely devoted to its awesomeness.
But it was and remains a cultural phenomenon for a reason. Robert Zemeckis succeeded not only in attracting a crack team of actors, led by Christopher Lloyd and Michael J. Fox. He perfectly balanced the old with the new, creating a movie that's equal parts nostalgia and hope for our technological advances to come. Back to the Future speaks to us because it serves as a careful reminder not to dwell too much on the past, as much as we may wish we could change it. That's not to say it's a heavy movie. From the characters' unforgettable catchphrases to the exciting special effects, it's quite simply an entertaining and thrilling film from beginning to end.

2. Who Framed Roger Rabbit (1988)
It may not seem like a big deal today, but when Robert Zemeckis directed Who Framed Roger Rabbit, he was breaking a ton of barriers in Hollywood. Namely the one that existed between animation and live action. This caper film, about a cartoon character who's been arrested for murder and the grumpy PI who tries to help him clear his name. And though it was a breakthrough for artistry in Hollywood, what brought audiences in was the word-of-mouth about how much fun it was to watch. Critics couldn't ignore Zemeckis's work on the film, praising him for his meticulous, bold and innovative direction. But even for the casual viewer, Who Framed Roger Rabbit still holds up to this day as both a convincing period piece and a deliciously tongue-in-cheek comedy.
3. Forrest Gump (1994)
It's a film about American history as much as it's about the titular character. And despite its detractors, Forrest Gump remains one of the most celebrated films of the 1990s. While much of the film's praise has deservedly gone to its cast, especially Tom Hanks, Zemeckis deserves credit for keeping the winding, epic story together with a clean narrative thread. From the green hills of Alabama to the swamps of Vietnam, Zemeckis creates a world that feels somehow possible, even at its most fantastical turns. He was honored for his efforts when he won the Best Director Academy Award — a nice companion to the Best Picture trophy that the Forrest Gump team also took home.
4. Cast Away (2000)
In their second collaboration, Tom Hanks and Robert Zemeckis again managed to create magic. Cast Away is in many ways a study in solitude. And in the hands of a less talented director, it could have been unbearable to watch. But Zemeckis turned it into a thrilling adventure, from the horrifying plane crash that leaves Chuck Noland (Hanks) stranded on an island to its touching final moments as he tries to acclimate himself back within the real world. We want Chuck to survive, and Zemeckis shows us how he manages to with a painstaking realism.

5. Flight
After taking over a decade off to work on motion-capture animation projects, Robert Zemeckis returned to live-action filmmaking with this explosive thriller. Flight stars Denzel Washington as Whip Whitaker, a pilot who goes through a harrowing personal journey after he crashes a plane while drunk. It's a tour-de-force for both Washington and Zemeckis, who combines exceptional storytelling with riveting special effects. Critics praised Flight for its terrifying crash sequence, and for its fearless portrayal of a supremely flawed character. And film fans were delighted to see Zemeckis return to form.
More from Entertainment Cheat Sheet: