'Top Chef': The Worst Dishes Padma Lakshmi and Tom Colicchio Ever Had on the Show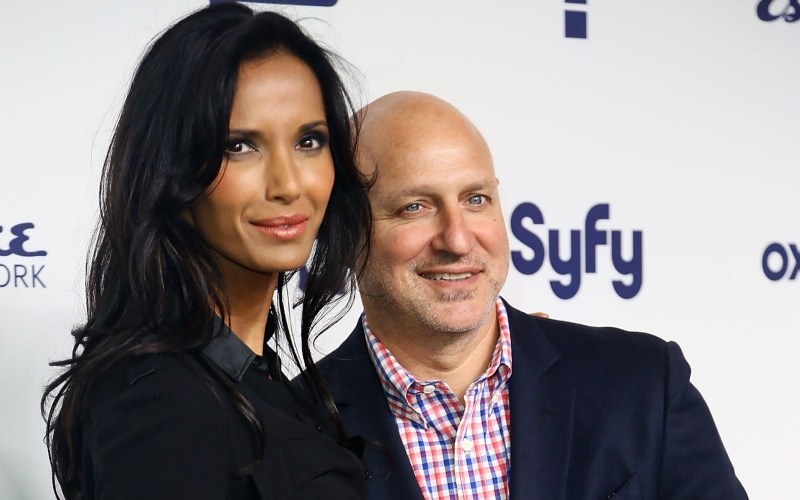 There have been some amazing dishes on Top Chef given some of the world's best cooks are gathered there to compete. But there have also been some terrible ones that the judges couldn't even stomach. Sometimes things go wrong because a chef makes a weird decision. Other times things just go wrong in the kitchen. So what are the worst dishes that Padma Lakshmi and Tom Colicchio ever had?
The Cheat Sheet talked to both of them at PaleyFest on Oct. 18 and they revealed that along with the best dishes they've ever had. Here is everything you need to know.
Padma Laksmi said the worst dish was Ilan Hall's chocolate ganache with liver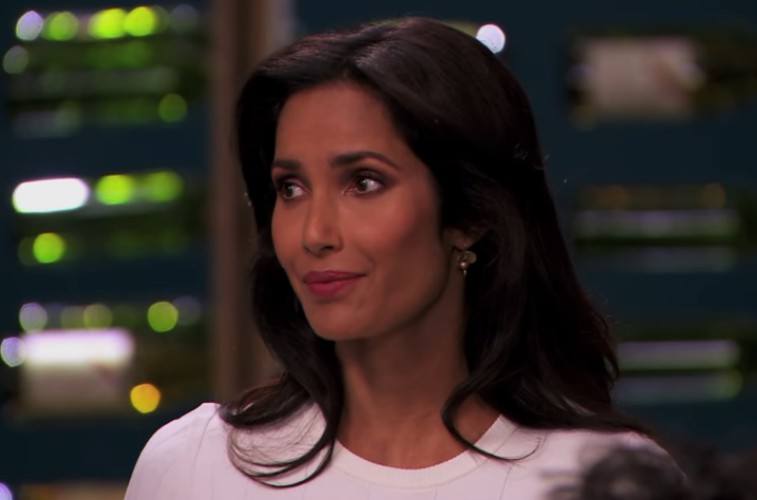 Ilan Hall won Season 2 of Top Chef, but that win didn't come without some risks. One of the riskier decisions he made is now a dish that Padma Laksmi considers to be the worst dish she's ever had on the show.
"The worst dish I know very easily is a dish that Ilan Hall made," Lakshmi told The Cheat Sheet "which was this beautiful perfectly executed chocolate ganache with a morsel of liver embedded inside it. And of course he didn't tell us and so we're biting into it and halfway down I feel something that's like a raisin but it's not really."
But Hall also made the best dish she has ever had. "The best is also something that was made by Ilan Hall in the same episode weirdly," revealed Laksmi. "It was a noodle dish, a Spanish fideos dish with chorizo and clams and I remember eating the whole baking dish full of it, or my portion, then asking Eric Ripert who was our guest judge if he was going to eat the rest of his."
So chefs who want to take a risk better balance it out with one of the best dishes ever if they plan to win the season. Now, what are the worst dishes Tom Colicchio has ever tasted?
Tom Colicchio said there were two dishes he couldn't get down and the best dish might be in Season 16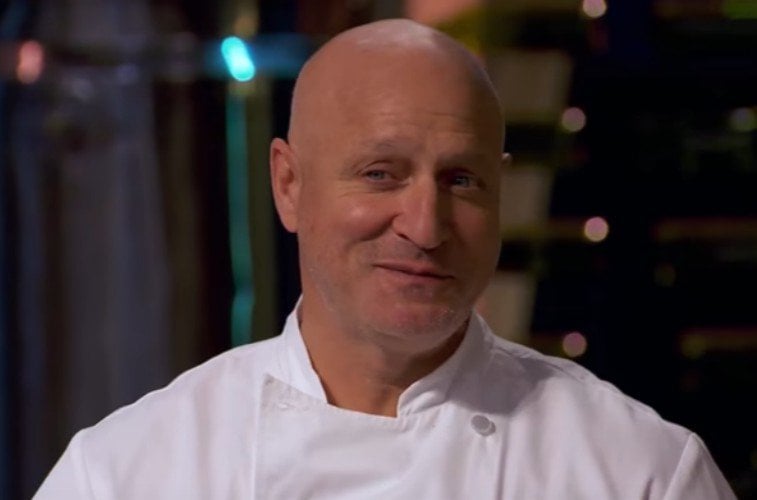 The judge has not one but two dishes he couldn't stomach. "I spit out two things. One season I forget I think it was Season 2 there was this warm clam," Tom Colicchio told The Cheat Sheet. He then added, "immediate gag reflex." The second thing wasn't fully cooked.
"And another time I was in the desert in Las Vegas so desert Nevada," continued Colicchio "and I was fed this raw warm codfish that was [the] same thing. This is not going down. I ran behind a piece of cactus to try and spit it out but they caught me."
When asked about the best dish he's ever had Colicchio named one but hinted that Season 16 might have something better in store. "I always say Paul Qui put together a very simple dish that's like a little vegetables and dashi," answered Colicchio. "It's so simple. I really loved that. But there were some dishes this season that could compete with that."
Fans are going to have to keep watching Season 16 to possibly find out what that could be. But it just shows that the worst dishes don't always come from the worst chefs.
Read more: Is 'Top Chef' Real? Padma Lakshmi Reveals the Part of the Show That Is Scripted
Check out The Cheat Sheet on Facebook!