'Top Gun: Maverick': Location Scout Talks Working with the Military to Make the Upcoming Tom Cruise Movie
Tom Cruise made a big splash at San Diego Comic-Con on Thursday when he showed up to debut a trailer for the upcoming movie Top Gun: Maverick. The highly anticipated sequel to 1986's Top Gun arrives in theaters next summer, and if it's anything like the original movie, it's likely to inspire a whole new generation of kids to become fighter pilots. 
The ability of a film like Top Gun: Maverick to act as a recruiting tool was key to getting the military on board with the film, location manager Mike Fantasia explained during a panel discussion at San Diego Comic-Con on Friday, July 19. 
Partnering with the Department of Defense 
Making Top Gun: Maverick required getting military buy-in from the get-go. The first step? Having people from the Department of Defense review and approve the script. 
"You need to get approval from Washington, D.C.," Fantasia explained. "The Department of Defense will cooperate with a filmmaker if the film casts them in a positive light. Obviously Top Gun casts the Navy in a postive light." 
Still, the approval process took time.
"Jerry Bruckheimer and his team were working for years with the Department of Defense to come up with a script that they would approve," he added. 
Once filming began, the crew had to accommodate Navy schedules, even if that sometimes meant a last-minute change of plans. Fantasia recalled one incident where they planned to film on an aircraft carrier, but a mechanical problem meant they couldn't actually go out to sea. Instead, some creative shooting had to be employed to hide the nearby San Diego skyline. 
"We changed all of our work and within about six hours we came up with all different sequences of work that we did on the carrier while it was at dock," Fantasia explained. 
Working with actual Navy pilots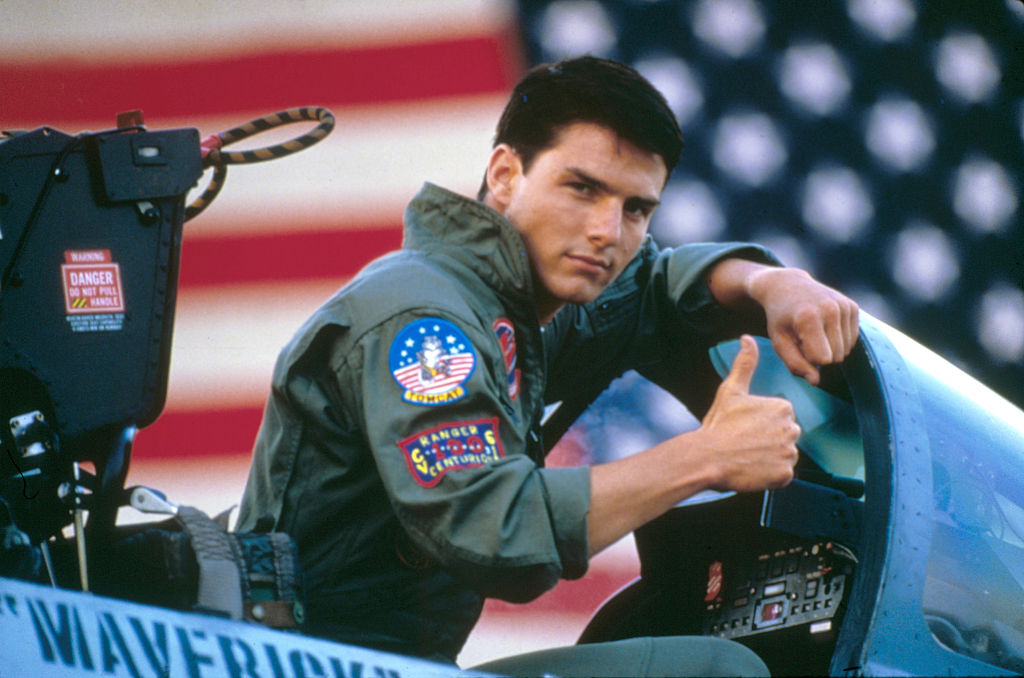 Audiences will see actual Navy pilots flying the jets in many scenes in the upcoming movie. But working with these military pros also created some complications, like when pilots would be called to duty and the crew would have to pause and pick up filming again when they were available.  
"We had to work within the constraints of the Navy as far as their needs," Fantasia said.  
Many sequences qualified as training exercises for the pilots, which meant that they could be filmed for the movie at no cost additional to the studio. "They'll give you the plane, they'll give you the ship, they'll give you the plane for free," Fantasia explained. But Paramount had to pony up to make some in-air moves happen.  
In some cases, those real-life top guns simply couldn't do what the filmmakers had in mind. "They don't fly the way we would want them to fly in the movie," Fantasia said. But adjusting to the Navy's limitations was all part of the experience. 
"Their job is not filmmaking," Fantasia said. "Their job is defending the country."
Read more: Tom Cruise Just Banned Ex-Wife Nicole Kidman from Their Son Connor's Scientology Wedding
Check out Showbiz Cheat Sheet on Facebook!