What Is the Meaning Behind Tori Kelly's New Album, 'Inspired by True Events,' and Is the Singer Married?
Grammy Award-winning singer-songwriter Tori Kelly released her third studio album on August 9, 2019, containing what she calls some of her most vulnerable music to date. Appropriately titled Inspired by True Events, the singer touches on "raw" topics including being overwhelmed with emotions, wanting to find her inner youth again, and marriage.
Additionally, she included interludes, something she "always wanted to do," and titled them with dates where her father, grandmother, and mother are talking to her as a baby girl. A great follow-up to her 2018 Grammy-winning album, Hiding Place, her album gives her fans an in-depth look inside of her thoughts; something they've been waiting for.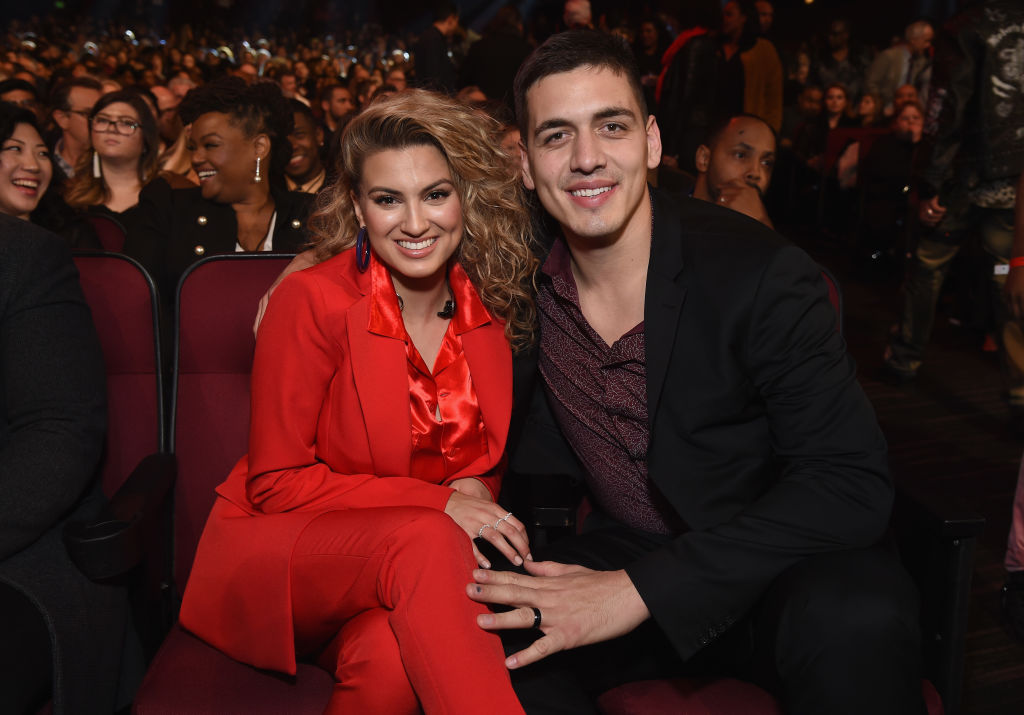 How did Tori Kelly become famous?
Born Victoria Loren Kelly on December 14, 1992, in Wildomar, California, the 26-year-old singer, grew up listening to several different genres of music thanks to her parents. A devout Christian, her faith has played a huge role in her life growing up and in her music.
As a child, Kelly appeared on talent show Star Search but lost to R&B singer Tiffany Evans. At 12-years-old, she beat country singer Hunter Hayes on America's Most Talented Kids but lost her second appearance on the show. That same year, she agreed to a recording deal with Geffen Records, however, they parted shortly thereafter because of creative differences.
Three years later, she began posting videos on YouTube and went viral with her cover of Frank Ocean's "Thinkin Bout You" alongside YouTuber Angie Girl. She then auditioned for American Idol, however, failed to make the top 24.
Despite being "devastated," she began learning how to play the guitar, composing original songs, and recording them herself. The singer quickly mastered the art, and released her first EP, Handmade Songs by Tori Kelly, in May 2012 where she wrote, produced, engineered, and recorded all the material by herself.
Her EP ended up making the Top 10 Pop Albums on iTunes and Kelly's career has since skyrocketed. She now holds 25 nominations and won seven awards including a BET Award, a Billboard Music Award, and two Grammys.
What is Tori Kelly's 'Inspired by True Events' about?
The singer's third studio album contains songs that she's performed on the Acoustic Sessions Tour before including, "Coffee" and "Actress." Literally inspired by true events, her album focuses on her life experiences and those around her.
The young singer also opened about what she calls "some of her most vulnerable music to date" in a Heatworld interview. She sings about topics such as marriage in "Sorry Would Go A Long Way," "Language," and "Change Your Mind."
She also reminisces on her past growing up in songs "Actress" and "Kid I Used To Know." Additionally, Kelly sang a ballad for her beloved late grandfather in "Your Words." She released the album because she knows her fans who heard her perform certain songs before are waiting for an official release.
Is Tori Kelly married with children?
Because Kelly got so personal in her songs about marriage, listeners wondered if the singer is actually married, and who the lucky man is. While Kelly has remained private about her relationship besides spontaneous Instagram posts, news broke in September 2017 about her engagement to German basketball player Andre Murillo after about a year of dating.
The couple then announced their marriage in May 2018 by posting matching Instagram photos. In April 2019, the couple then expanded their family with the inclusion of their toy poodle, Frodo Murillo-Baggins. Other than their fur baby, they do not have any children.