Total Package: Oscar Nominees That Were Also Box Office Gold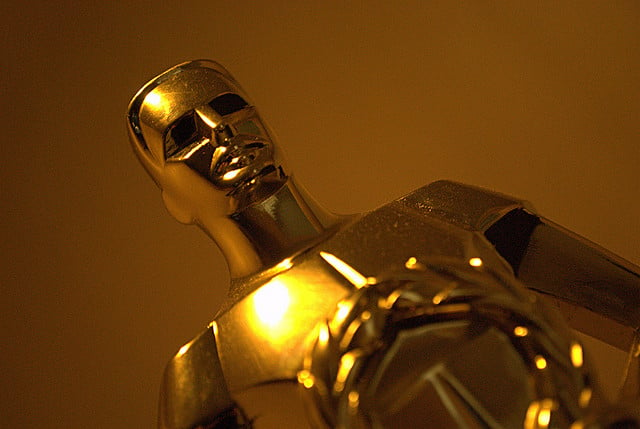 While this year's nominees for Best Picture show that the traditional Oscar bait formula is changing drastically — see this article from Hollywood.com — it's undeniable that filmmakers and studios plan for Oscar season in advance, releasing their most star-studded and emotional films toward the end of the year with Academy voters in mind.
Typical awards-bait films aren't usually huge blockbusters, but can often be smaller, independent movies that only start to reel in the cash once award nominations start trickling in, starting with the Golden Globes in mid-December.
The three highest-grossing films of 2013 — The Hunger Games: Catching Fire, Iron Man 3, and Despicable Me 2 — had returns of 556 percent, 507 percent, and 115 percent respectively, but also happened to be some of the most expensive films created last year. Now, the question is, do Oscar nominated movies buck the Hollywood trend of 'you have to spend more to make more'? Are quality, award-winning films a better investment than the typical Hollywood blockbuster?
Gravity
Alfonso Cuaron's space thriller starring Sandra Bullock and George Clooney had a production budget of $100 million and has grossed $677.4 million worldwide, giving the film a profit of over $577 million and a return on investment of over 500 percent. Gravity is being re-released to select theaters in the wake of its nominations, giving the film the opportunity to pull in even more cash at the box office.
The space epic is by no means a low-budget film,
American Hustle
The ensemble drama had a production budget of $40 million and has made $143 million worldwide, giving it a profit of $103 million and a return on investment of 257 percent. Since American Hustle is a fairly recent release and is nominated for several Oscars, the film stands to make much more in theaters before its run is up.
Captain Phillips
The Tom Hanks vehicle about a ship being overtaken by modern day pirates had a production budget of $55 million and has grossed $215 million worldwide, giving the film a profit of $160 million and a return of 290 percent. Captain Phillips had the second highest return of the Best Picture nominees, aided by the inevitable box office draw that is Tom Hanks.
The Wolf of Wall Street
The power duo of Leonardo Dicaprio and Martin Scorsese helped this film about corrupt Wall Street stock brokers made $129 million worldwide with a production budget of $100 million, giving the movie a profit of just $29 million since its release on Christmas Day and a return of 29 percent. This is a much smaller return than was seen by Gravity, which also had a budget of $100 million. The Oscar nominations will likely help Wolf attract more moviegoers, but perhaps the attention on the film's graphic nature has been enough to deter some viewers.
Nebraska
This indie release had a production of $12 million and so far has made $9.8 million worldwide thus far. Though Nebraska has currently lost $3.8 million, film stands to make much more in ticket sales now that it has been named a surprise Best Picture contender.
The other nominees for Best Picture — Dallas Buyers Club, Her, Philomena, and 12 Years a Slave — didn't release their production budgets to Box Office Mojo, so their returns couldn't be calculated. But overall it seems like even for Oscar nominees, the more you spend, the more you make. Gravity by far has had the highest return of the Best Picture Nominees, and it was tied for the highest budget. Nebraska is the type of movie that stands to make a big return if viewers are encouraged enough by its award nominations and the studio gives it a wide enough release that it's accessible to viewers. But, it seems like the safer route for studios to pour their cash into bigger productions, which result in better returns than smaller budget films even if they get nominated for the industry's highest honor.
More from Wall St. Cheat Sheet:
Follow Jacqueline on Twitter @Jacqui_WSCS