'Toy Story 4' Animators Are Working 10x Harder Than They Did For Original Film
It's been almost 14 years since the seminal Toy Story made its debut. Toy Story was a major release not just because it was Pixar's first movie project, but also because it was the first feature-length film to be created entirely with computers. Pixar had their professional reputation riding on this release — essentially they were jockeying to create one of the movie industries biggest firsts.

With Toy Story 4 slated for release on June 21, fans are getting ready to see Pixar pull it off again with their unbelievable animation skills and CGI. And it seems Pixar doesn't intend to let anyone down. Reports tell us that Pixar's animators are working above and beyond.

Building an animated reality
Toy Story was the first movie to bring an entirely computer-generated reality into the movie industry, and Pixar's achievement helped kick off not just one beloved series, but also many others.

In fact, the achievement was considered so impressive that the Academy of Motion Pictures awarded John Lasseter a special Oscar in 1996 for, "the development and inspired application of techniques that have made possible the first feature-length computer-animated film."

Toy Story changed the film world as we know it — since its original release, there have been over 250 computer-animated feature films since 1995.

At the time, the work the animators did for Toy Story was essentially a wild frontier. "I was so geeky and into this stuff," said Lasseter. "I'd always say 'hey can we do this?' They'd say 'no, but let's try,' and they'd do R&D to get there. Meanwhile, all that R&D is inspiring different ideas. Then I'd say 'oh can we do this with it?' and come up with ideas we'd never thought of."

Modeling the mall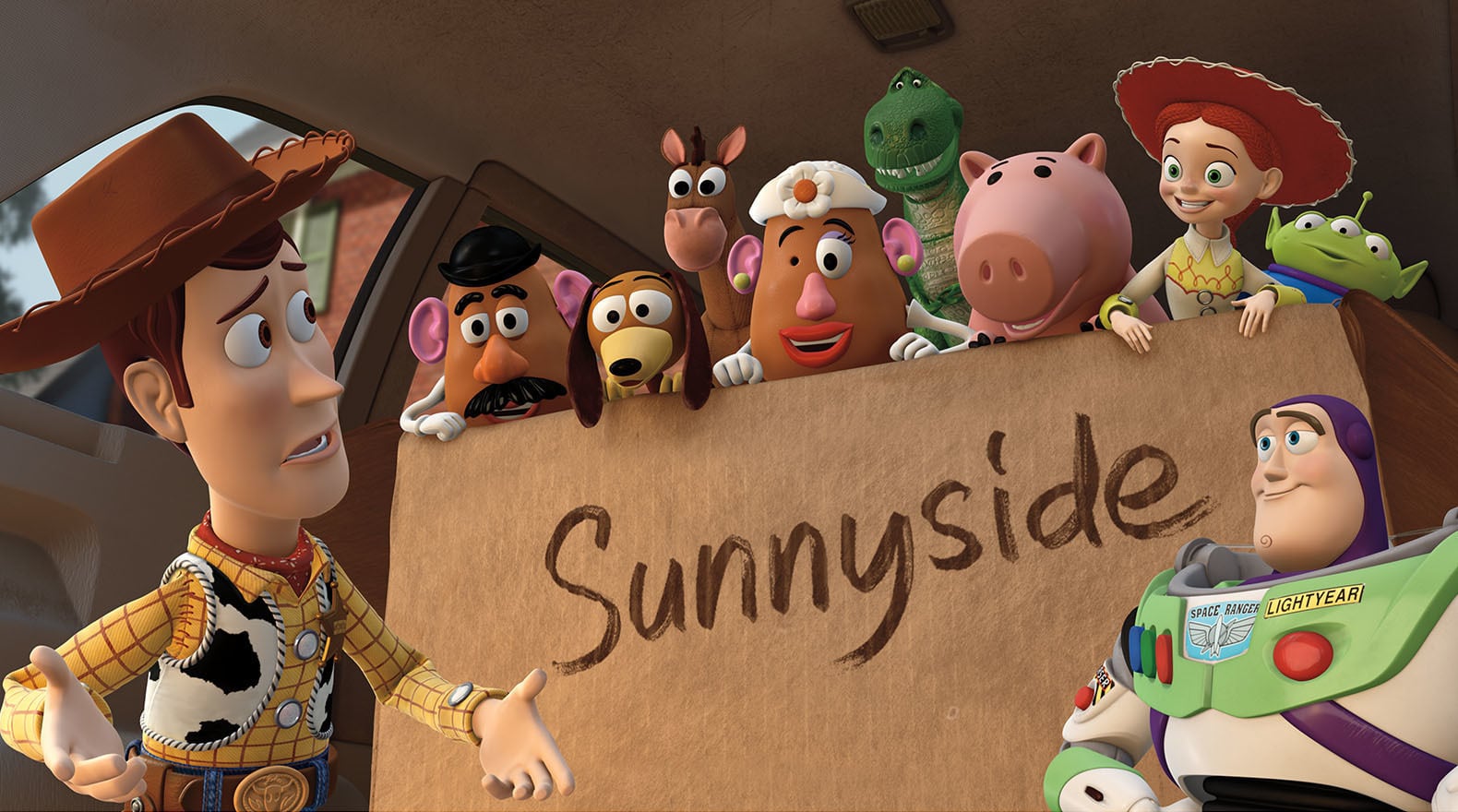 This time around, Toy Story 4 is encountering animation challenges and frontiers of its own. Toy Story 4 is going to take place in a massive antiques mall, meaning the Pixar team needs to populate the mall with objects and props. And not just a few — 10,000 digital props, to be exact.

In order to accomplish this feat, Pixar had to rethink how they organize their teams and development process.

"We got everybody together, almost every day, from every department, in a screening room for at least an hour to just look at scenes in context so that they could discuss the work left to do [and see] what's missing, what could be better," explained producer Jonas Rivera. "We found you could work so much more efficiently when you're all judging the work that you're doing in the context of a scene — not just a shot, not just an object, but running it all as a scene and making those decisions with the big picture in mind."

In fact, the Pixar team utilized some pretty wild technology to make the mall feel realistic. They even added spiderwebs, built by computerized spiders with artificial intelligence.

Making good use of your time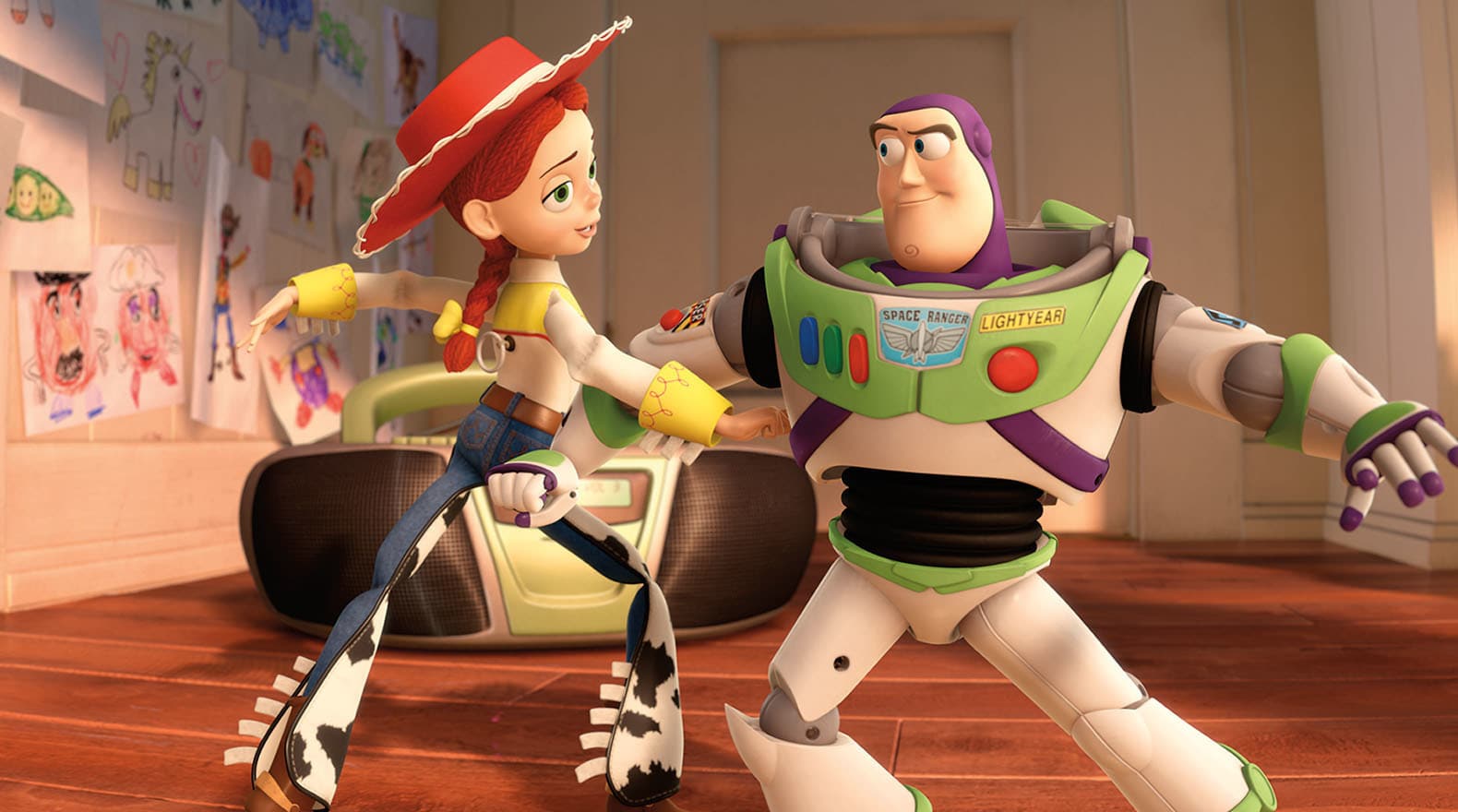 Technology supervisor at Pixar, Bill Reeves, explained that the animators for Toy Story 4 have had to spend ten times as much time working on the film as they did on the original Toy Story.

"The differences are subtle. You almost feel it rather than see it," said Reeves.

When imagining all of the work that goes into animating the main characters alone, it's easy to understand how modeling out an entire mall stuffed with antiques might be an incredibly time-consuming process.

Toy Story 3 actually encountered similar issues with animation, but for different reasons. When the film was being produced, the animation team discovered their files were out of date. Director Lee Unkrich explained, "Our software has advanced to the point now where all those old files cannot be opened and used anymore. So we had to completely reinvent every one of the characters and remodel them from scratch."