'Toy Story 4': This Touching Tribute Had Fans Reaching for the Tissues
Technology is a beautiful thing when it's used to help bring back a departed actor (physically or audibly) for a movie. We can all argue against using holograms at concerts, especially when not sanctioned by the late artist's estate. When it's approved, it can be an emotional experience as seen in some Star Wars movies, like Rogue One.
Now Toy Story 4 has done the same with one of its original iconic voice actors. Don Rickles was a firebrand icon as an insult comedian for over 60 years. After his death in 2017, everyone thought it would silence his voice as Mr. Potato Head in a Toy Story sequel.
Thanks to audio he'd already recorded, technology shows us what it can do to make him and others feel present.
'Toy Story 4' used a huge catalog of voice recordings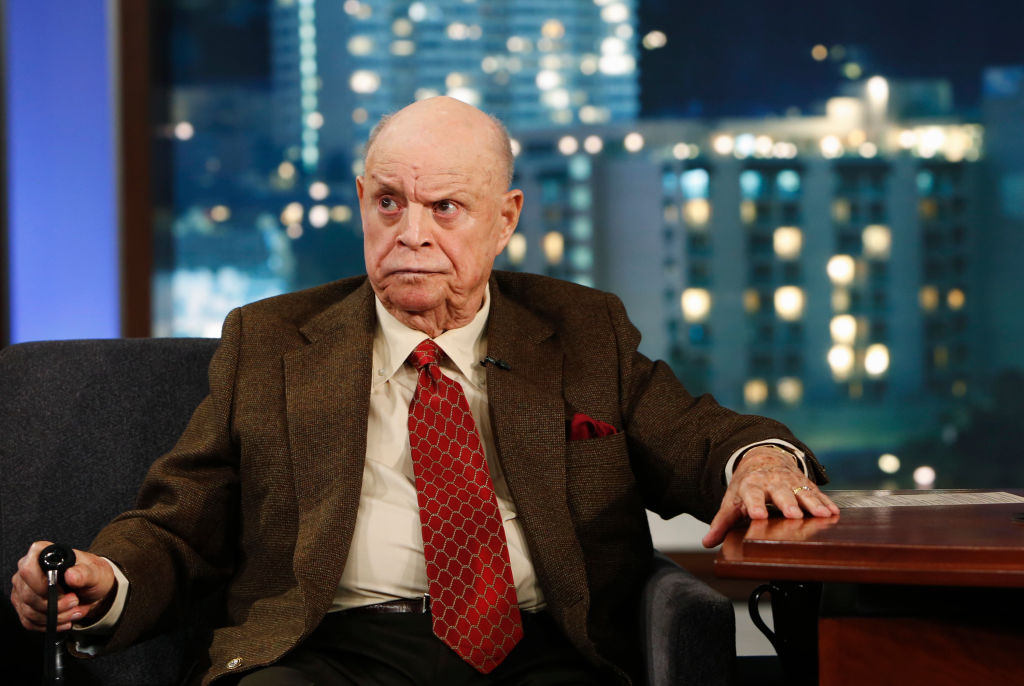 Let's remember the Toy Story franchise goes back almost 25 years now. Even back to the first film, Rickles was there as Mr. Potato Head. His voice was so familiar in the role, it would have been impossible to find anyone else impersonating his voice.
Some celebrities just have those distinctive cadences that can't be duplicated through a talented voice mimic. Thanks to Toy Story 4 director Josh Cooley, the production team went back into the Disney/Pixar archives to find unused recordings Rickles made over the years.
It turns out there were a lot of outtakes from the last three films, not including recordings for the video games and other media. Putting it all together was another thing so it made sense within the new film's narrative.
Did the new audio fit into the new story?
If you've seen Toy Story 4, then you know the audio they used of Rickles worked seamlessly, despite being overly brief. Advanced audio technology can use scraps of dialogue and put them together without a beat so it sounds like a full sentence. No doubt you've seen this done word by word using AI technologies, similar to what Pixar did with Paul Newman's voice in Cars 3.
Based on other interviews, the team had a bigger challenge compiling existing audio and matching it as closely as possible to the lines in the script. What made this easier is Rickles usually recorded shorter lines of dialogue at a time. Most of those lines were insults, which were true to his own real-life persona.
So, let's be thankful Rickles didn't have to record a giant paragraph of dialogue at a time, or it might have been a lot tougher to keep his voice in the film. Driving the desire to keep his voice active was his own daughter, Mindy, who wanted to adhere to her father's wishes to keep his name alive after he passed. There was also full sanctioning from Rickles' widow: Barbara.
Will we see more AI voice acting in future Pixar films?
With a full cast of iconic actors and actresses in the Toy Story films, they might be able to come back years from now if there's ever a film reboot or far-off Toy Story 5. In 20 to 30 years, some of the cast might not even be alive, making it possible to use all of their voices again.
The toys in the film have no age limits, as far as we know. After three decades, they might look a little beat up, but probably still talking and workable. Imagine a film like that in the indefinite future created entirely by the AI voice preservation of the original cast.
Yes, it would also be more than a little haunting, if not sad. Pixar would (probably) never make such a thing then if they adhere to their philosophy of not making sequels again.
For now, and during a time when we're losing our showbiz legends too fast, it's gratifying to hear Rickles' voice stay active as a reminder digital technology is keeping those passed very much alive.