'Toy Story 4:' Tim Allen and Tom Hanks Are Real-Life Woody and Buzz
They rode like the wind to infinity and beyond. With Pixar's Toy Story 4, Tom Hanks and Tim Allen ended their run portraying the dynamic duo, Woody and Buzz. Even though the Toy Story movies might end, that doesn't mean their friendship has to. Here are all the good things these costars have to say about each other.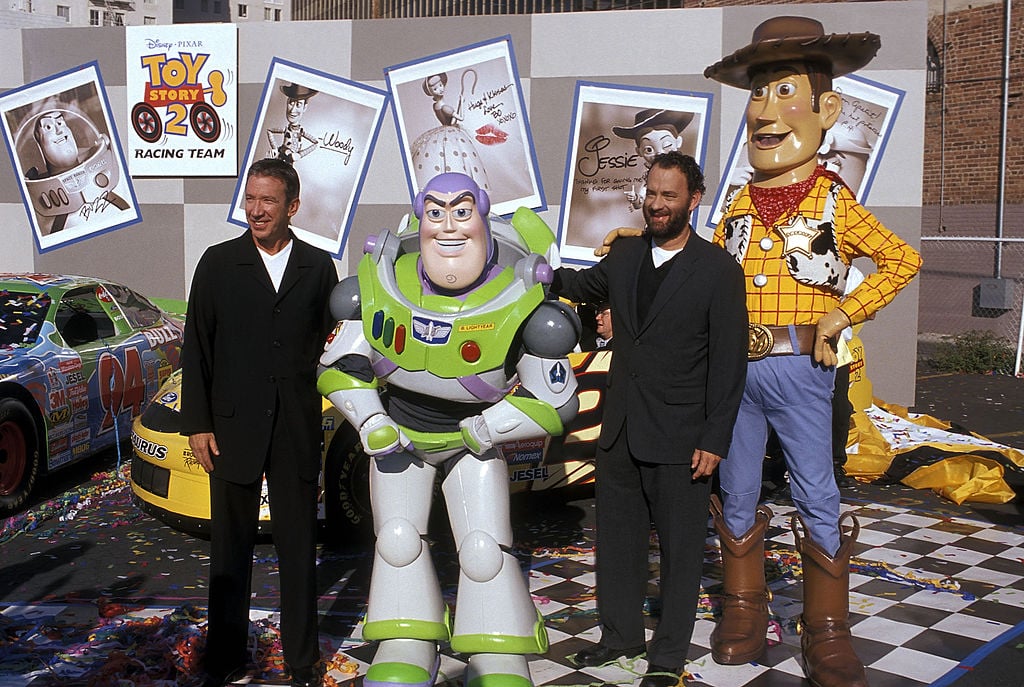 Tim Allen and Tom Hanks voiced Buzz and Woody since the original 'Toy Story'
The first Toy Story premiered in the United States on November 22, 1995. It became one of the highest grossing Pixar movies to date, John Lasseter earning the Special Achievement Academy Award. Award-winning actors voiced the characters in this film, including Tom Hanks and Tim Allen.
Since then, Pixar created Toy Story 2, Toy Story 3, and now, the fourth film for this Pixar series. A Toy Story-themed section of Hollywood Studios opened in Walt Disney World. There, guests can meet their favorite cowboy, Woody, and their favorite space ranger, Buzz. Almost 25 years later, the story of Woody and Buzz is drawing to a close — that doesn't mean Tim Allen and Tom Hank's friendship will.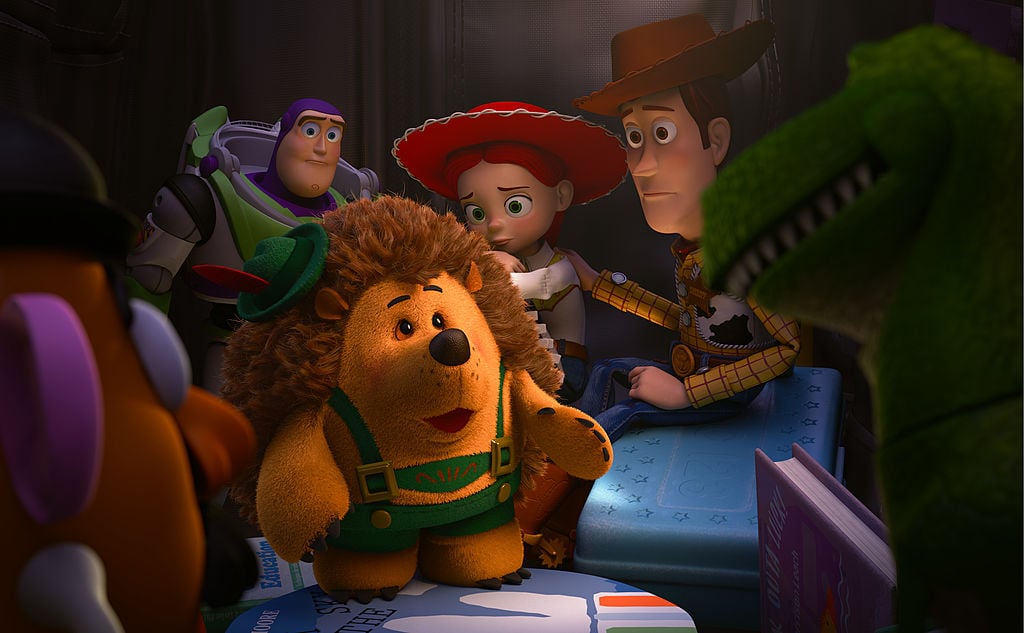 They both acted in popular movies
Both actors starred in beloved Christmas movies, Tim Allen in The Santa Clause and Tom Hanks in The Polar Express. Tim Allen then went on to voice act in Jimmy Neutron: Win, Lose and Kaboom. His one of his most notable roles, however, was portraying Tim Taylor in the television series, Home Improvement.
Tom Hanks acted in multiple blockbuster films during his career, including Cast Away, Saving Private Ryan, Big, and Forrest Gump. According to IMDB, he was also an executive producer of the movie musical Mamma Mia! andMamma Mia! Here We Go Again. Recently, Tom Hanks acted in the Academy Award-nominated movie, The Post.
The two actors share credits on all of the Toy Story movies, starring as the protagonists, Sheriff Woody, and Buzz Lightyear. In Toy Story 2, Jessie the Yodeling Cowgirl joins the toys, voiced by actress Joan Cusack. Toy Story 4 invites another character to the spotlight, Bo Peep, voiced by Annie Potts.
Pixar's 'Toy Story 4' premieres summer 2019
Andy may have gone off to college, but his toys are still going on adventures together. The newest installment of the Pixar movies, Toy Story 4, adds a few new faces to the crew, including a spork Bonnie crafted into a toy.
"Finished my Buzz for Toy Story 4 today and it got emotional. Wonderful full body story. You are all going to love the work this incredible team at Pixar created. We are all going to love this story," tweeted Tim Allen. "Man its got everything."
For National Best Friends Day, the Toy Story 4 Twitter account posted a video with Tim Allen and Tom Hanks. The two described how they met, one word to describe each other, and how the characters brought the two actors together.
"It's almost this relationship in a weird way," said Tim Allen, referring to Woody and Buzz's relationship.
"Now we end up, sort of like, speaking this secret language," added Tom Hanks. "What I will say is that Woody found a great friend in Buzz and Tom has found a great friend in you."
Disney and Pixar's Toy Story 4 premieres in United States theaters on June 20, 2019.